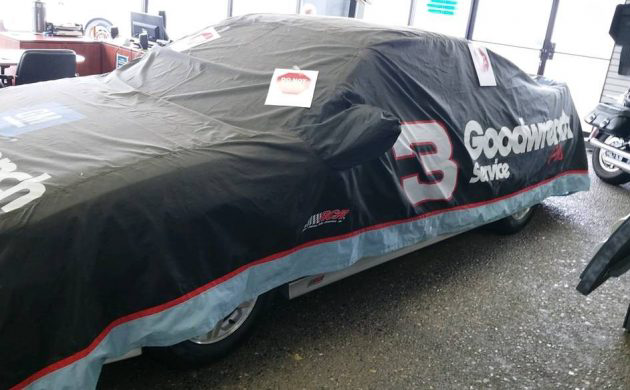 The Chevrolet Monte Carlo took a rest from 1989 to 1994. When it came back as a 1995 model, it was a front wheel drive car very similar to the Lumina 4 door. A new generation in 2000 brought back vertical taillights while continuing front wheel drive. Chevrolet was also using the Monte Carlo in NASCAR for these generations. Several special editions were available during the racing years. Here is a 2002 Chevrolet Monte Carlo SS Intimidator with only five miles, yes that's five, as in one, two, three, four, five! It is for sale here on Craigslist in Tacoma, Washington for $50,000. So the miles have a lot of zeros in front of the 5, while the price has a lot of zeros behind the 5.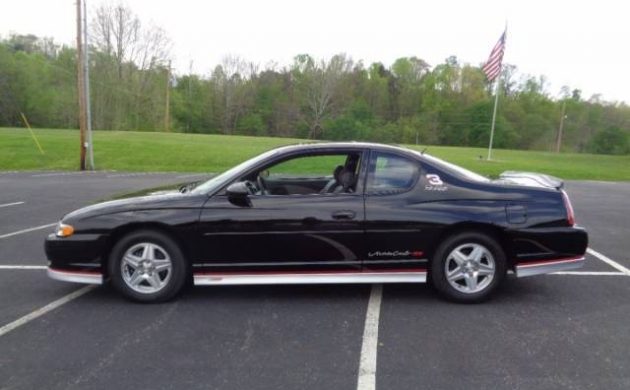 Well, you've got to admit it's a nice car. It is museum quality. It is listed as a Collectors Edition Intimidator Dale Earnhardt barn find with only one registered owner. The seller says it is an authentic Richard Childers Racing Enterprises Edition. I'm not sure I would call this a barn find. Somebody was keeping up with this car's whereabouts and it wasn't forgotten off in some barn in rural Washington for the past 16 years I'm pretty sure.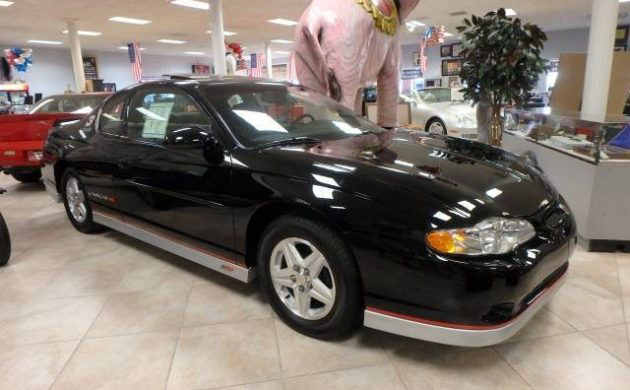 No pictures are included of the interior or the engine. Apparently, there were 3,333 made, but nothing saying which number this one is. This is the kind of car you wouldn't think of going to Craigslist to find but maybe eBay, Hemmings or one of the well know auction companies. In fact, Barrett-Jackson sold one at a Las Vegas auction in 2015 for $29,700. Currently, there are three listed on Hemmings.com. One has 5,500 miles for $19,900 in Jacksonville, Florida; a second one has 185 miles for $29,900 in Hubbard, Ohio; and a third one with, get this, 5 miles for $28,500 in Federal Way, Washington. Hmm, Federal Way is apparently a suburb just 11 miles from Tacoma. What do you want to bet it's the same car. My money is on it being the same. An interior shot from Craigslist appears very similar to the scene in the Hemmings listing.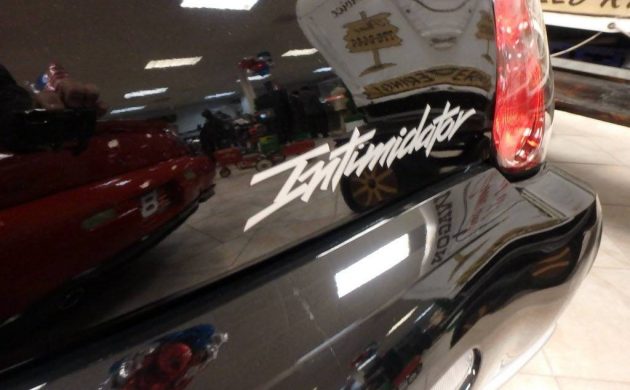 I don't know about you, but Intimidator is the right name for this car, or at least the dealer selling it. I am intimidated by that $50,000 price. Let me guess, if you walked in the dealer and offered him $30,000, I'd bet he'd take it without hesitation. By the way, trades are welcome.
For those interested in comparing to see if they think this is the same car, or if there are two in the Tacoma area with both having five miles, here is the Hemmings link.