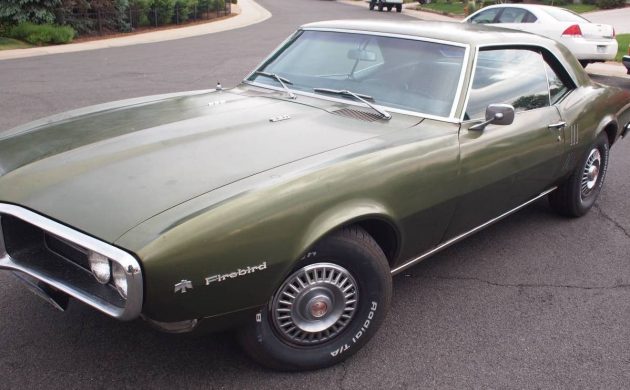 After more than 50 years in the same family, this 1968 Pontiac Firebird will have a new owner soon. It's listed for sale here on craigslist and is located in Westminster, Colorado. The family is asking $9,500 for this piece of their history — see if you think the price is reasonable!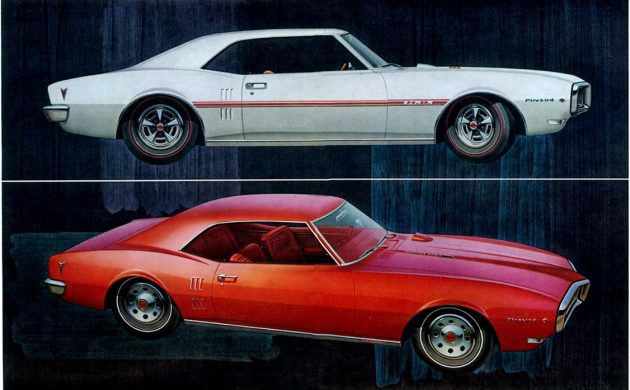 Look how long and low the Firebird appeared in these unaltered original shots from the factory brochure. Compare this art with the picture above and you'll see some liberties were taken, especially with the ride height! Pontiac (and GM as a whole) were desperate by this point to find an answer to Ford's Mustang juggernaut and put out five different Firebird models for 1968 in addition to the Camaro lineup on the same platform. The 1968 models did better than the 1967s with 107,112 leaving showrooms, 90,152 of which were hardtops. This still left the Firebird a distant third in the pony car wars, as 235,147 Camaros and 317,404 Mustangs were sold in 1968.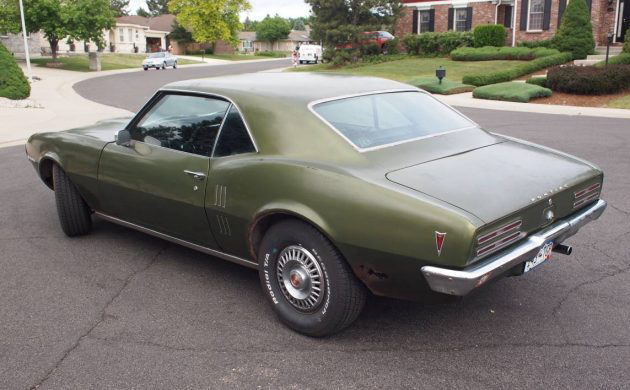 This car appears to be a plain hardtop, although it is equipped with the Pontiac 350 cubic inch (I found two reference sources that state that the engine actually displaced 355 cubic inches, contrary to marketing claims) V-8. We're told that there is "significant" rust in the rear quarter panels (as you can see from this picture) but that the car as a whole is solid and tight and drives well.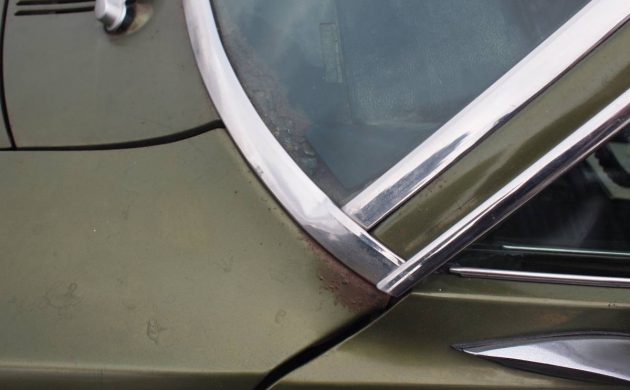 The seller was kind enough to provide closeup pictures of some of the problem areas, and, well, they are problems. To deal correctly with this rust the windshield will have to be pulled and some reconstructive surgery completed. By the time you are done with this and the other work necessary there won't be enough of the original Verdero Green paint left to save. I'm not saying it can't be done, just be aware that this is a little worse than it looks at first glance.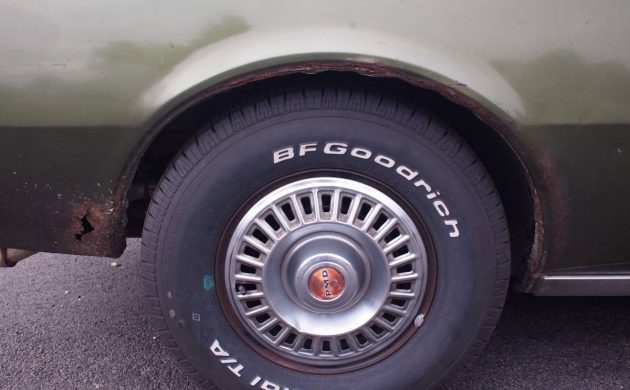 The rust around the fender lip actually worries me a little more than the quarter panels, as the mating surfaces of the inner and outer fenders will both have to be addressed. At least panels are available if you don't want to try to form your own (I don't recommend trying that unless you are more patient than I am). Side question for our readers — would you prefer white letter, white wall, black wall or some other tires on this car with the original hubcaps? I'm sure many of you would have a set of Pontiac Rally II wheels on order before you got the car home, but what would you pair with these originals?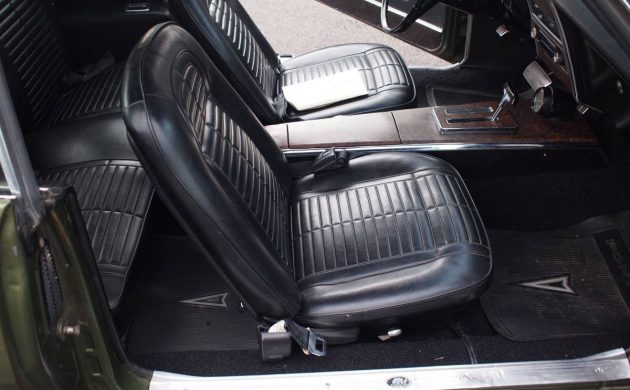 Given that the interior is original, I would call it nothing less than spectacular from this shot; the original floor mats are a nice touch. It's hard to believe the car has 109,277 miles; someone must have loved it a great deal to keep it this nice on the inside.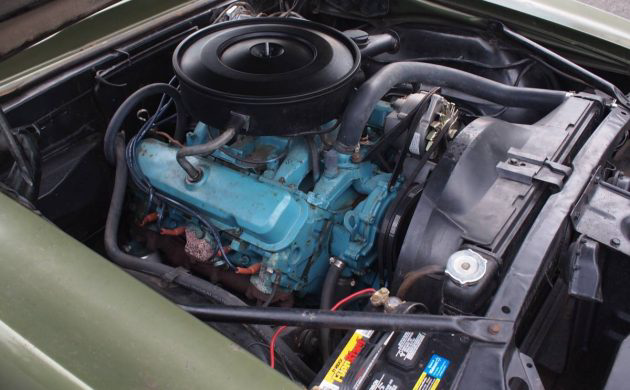 The aforementioned 350 (or 355) cubic-inch V-8 was rebuilt less than 2,000 miles ago and is attached to an automatic transmission. While a weekend spent with cleaners and detailing tools would go a long way under here, this is a nice place to start! Do you want this 1968 Firebird to fly into your coop (garage)? Let us know your thoughts in the comments below!