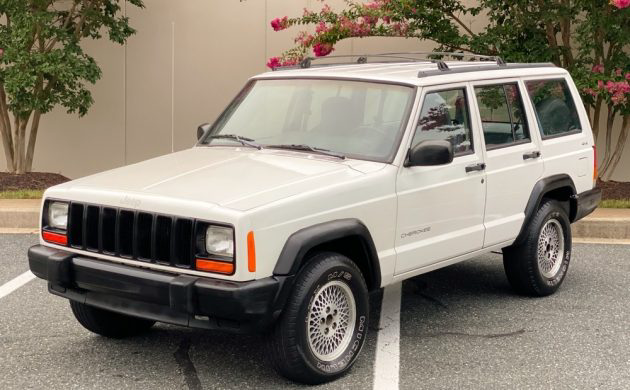 This clean white 1998 Jeep Cherokee is a no reserve listing, representing a potentially great deal for a survivor-grade XJ with plenty of life left for daily driving or a gentle off-road built. The XJ is an emerging classic, but it's not so far into the collector category that you have to keep it under cover and only driven on sunny days. Curiously, this example wears factory fender flares and the cross-lace wheels from the Limited package Cherokee. It's listed here on eBay with bidding up to $7,600 and located in White Marsh, Maryland.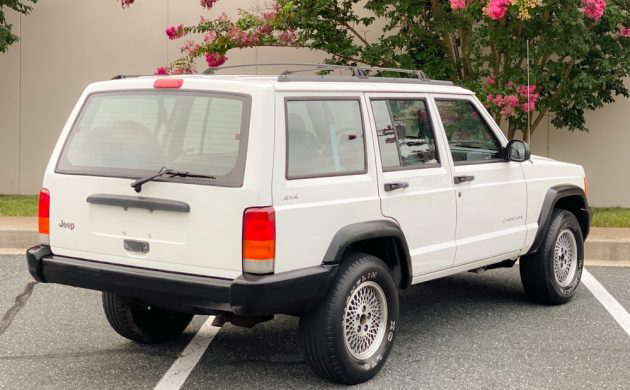 I personally got excited this was  a low-mileage Limited model, which has become fairly hard to find. And that brings up a point about the quickly appreciating XJ-series: is every Cherokee collectible now if it's a low mileage survivor? While the XJ has a legendary reputation for racking up impressive odometer readings with minimal upkeep, that also means that finding one that hasn't been used to that level has clearly become more of a challenge. Knowing you can buy a squarebody like this for safely under $20,000 and get tons of use out of it certainly has lots of appeal.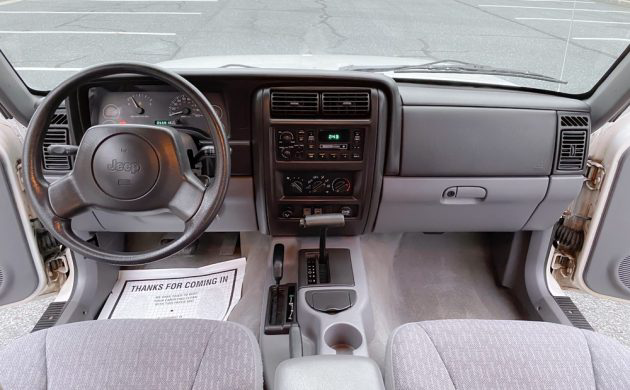 The interiors aren't luxurious, unless you find the aforementioned Limited trim. The Sport models were built to be entirely suitable for everyday use, but also the kind of cockpit you wouldn't feel badly about tearing up for off-road use. Drive it through some riverbeds and see some water squeeze in at the bottom of the doors? No big deal. Leave the doors open and let it air out the next day. Fortunately, that clearly hasn't happened here; in fact, there's no evidence of any modifications or customization attempts that would point to a previous life spent off-road, and certainly not with the conservative wheel and tire package seen here.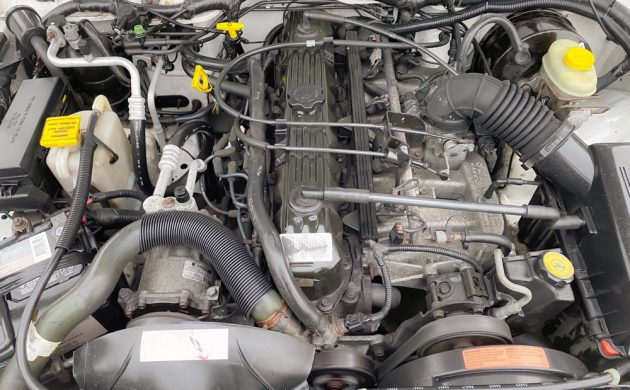 The engine bay is reasonably clean, and with under 60,000 miles, there's tons of life left in this XJ. Some of us may recall videos from the Cash for Clunkers debacle that showed a Cherokee of this vintage getting fed the poison pill cocktail to render the engine a boat anchor and seeing an XJ-generation model take a hilariously long time to sputter and croak. With modern Cherokees chock-full of technology just waiting to break and interiors you dare not bring a muddy shoe into, survivors like this XJ represent an awesome value for an everyday-friendly classic with strong credentials off-road and on.