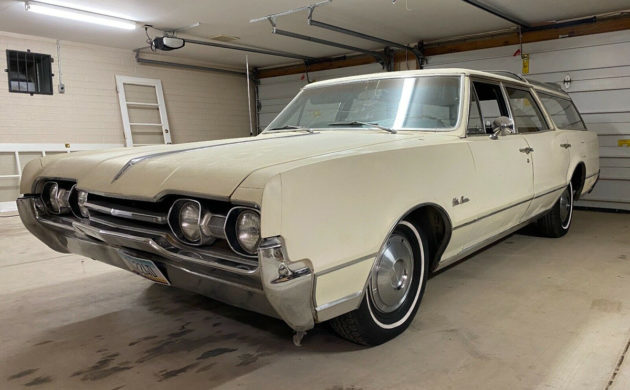 With only two kids in our family, my parents never owned a station wagon, there was just no need for a car with that much room. My first car was a tiny station wagon but one of these days I have to get a full-sized one like this 1967 Oldsmobile Vista Cruiser. This one can be found here on eBay in beautiful, dry, warm, sunny (I'd better quit or I'll be even more depressed about where I live) Scottsdale, Arizona. The current bid price is just over $2,000 and the reserve isn't met.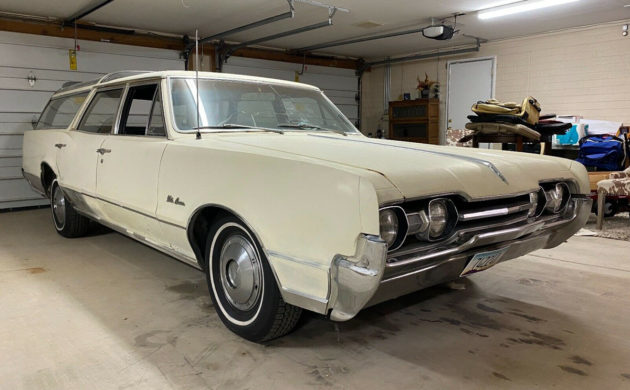 The first-generation Oldsmobile Vista Cruiser was made for the 1964 through 1967 model years and they were the first time Oldsmobile offered the famous Vista Cruiser raised roof. We have seen many of them here on Barn Finds, or many Vista Cruisers. The first-generation cars don't show up quite as often, but Olds made a lot of them.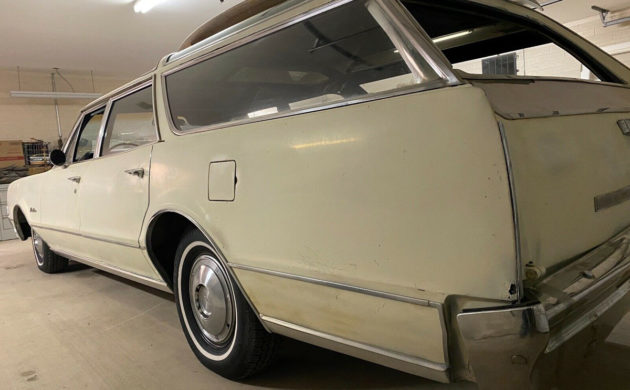 This example would have had the woodgrain 3M Dinoc on the sides but it has been removed, according to the seller. Here's a great forum where someone tested quite a few varieties on their Grand Cherokee to see what the best match would be. They also say that it appears to be original paint mostly but some parts have been repainted. There is a bit of rust and what looks like really bad paint to have to deal with and it looks like the left rear bumper edge is bent a bit.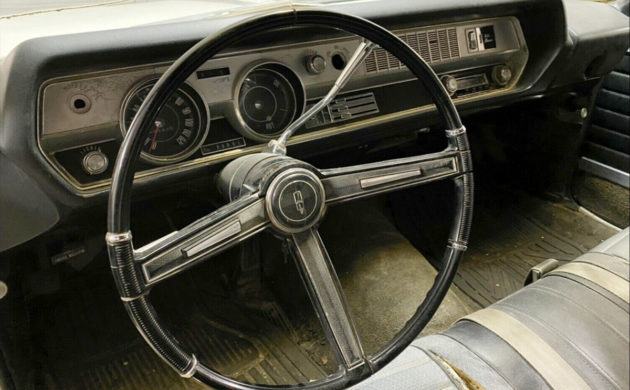 The interior looks good overall other than some upholstery work being needed. The back seat area looks clean and this is a two-seat Vista Cruiser according to the VIN. The rear cargo area could use some work but it would hold enough picnic and/or camping supplies for an entire boy or girl scout troop.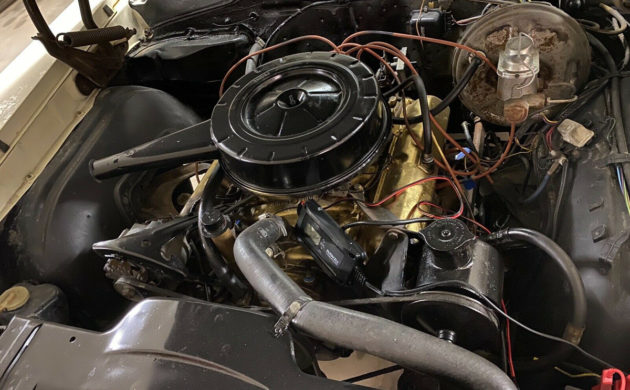 The engine should be Oldsmobile's 330 cubic-inch V8 which had horsepower ranging from the low-200s to 320 hp, but we're not sure which version this is. The seller says that it runs and drives but it smokes a bit. It looks like it's had a bit of a freshening-up with some spray cans, unfortunately, but the next owner can take it out, rebuild and restore it and put it back in again. How hard could that be?! (crickets) Have any of you owned a Vista Cruiser?