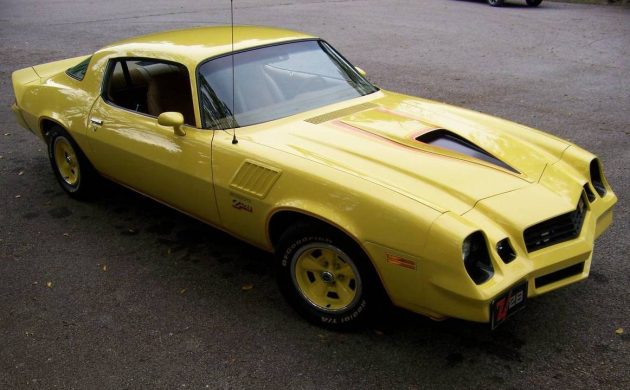 The person who eventually buys this 1978 Camaro Z28 can be reasonably sure of one thing; There is not much of a chance that they will need to spend one red cent on this classic. That is because this car is being offered for sale after undergoing a full restoration. No aspect of the vehicle has been overlooked, and it presents beautifully. I have to say thank you to Barn Finder Pat L for referring this beauty to us. It is located in Marshfield, Missouri, and has been listed for sale here on craigslist. You can slip behind the wheel and hit the road in this Z28 for $21,500.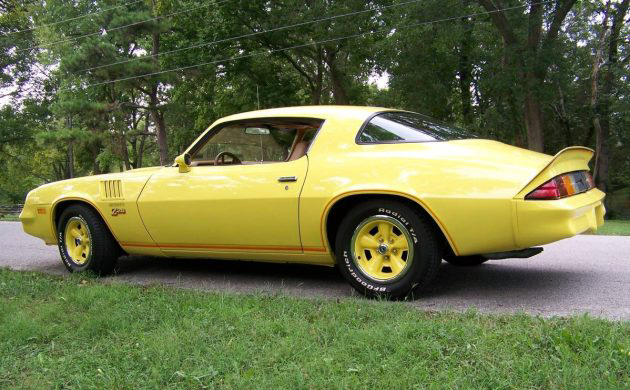 The Camaro is finished in Bright Yellow, and its external presentation rates as close to perfect. The paint is fresh and is clear-over-base. It shines magnificently, and all of the freshly applied decals and stripes offer an excellent contrast. Rust is not an issue with this car, with the owner describing the original floors, trunk, and frame as being in excellent condition. The panels are laser straight, and all of the glass has been replaced. The wheels have been restored and have been fitted with new trim rings and center caps. The badges and emblems are new, as are the tail-lights. Throw in fresh weather strips, window channels, and sundry other trim pieces, and this Z28 looks like it has just driven off the showroom floor.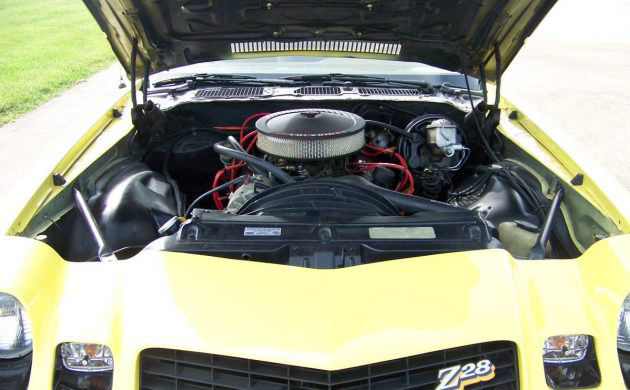 From an automotive standpoint, I have always considered my self to be a fortunate man. It is a blessing that I have managed to experience the height of the Muscle Car Era, the Malaise Era, and the current era where technological innovation allows manufacturers to produce models with performance and equipment levels that were a mere dream a few years ago. The Camaro is one of those cars that best demonstrates the changes that the automotive scene experienced through the Malaise Era. In 1970, a Camaro Z28 equipped with a 350ci V8 and a 4-speed transmission could slingshot you through the ¼ mile in 13.9 seconds. A similarly equipped Z28 in 1978 took 16.3 seconds for the same journey. Part of this change could be attributed to increased weight, but tightening emission standards had robbed that incredible 350 of a significant amount of power. This Z28 does come equipped with the 350 and 4-speed and features a 3.73 rear end, power steering, and power brakes. This is a numbers-matching classic and has received some mechanical attention as part of the restoration process. A new clutch has been fitted, along with a new shifter and linkages. It also has new brakes, new shocks, and a fresh set of tires courtesy of the good people at BF Goodrich. The upshot is a Camaro that is said to run and drive exceptionally well.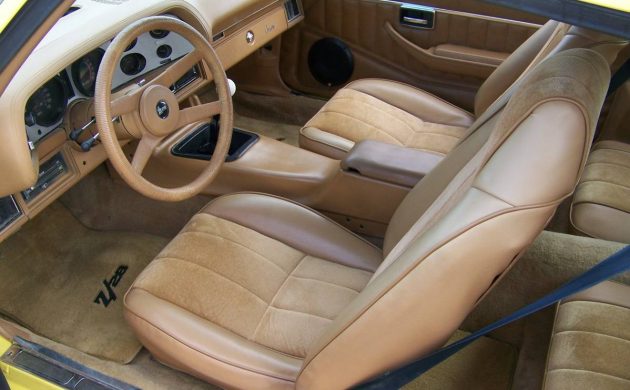 Opening the doors of the Camaro continues the theme of immaculate presentation. This is thanks to the fact that the seats wear new covers, the carpet set has been replaced, and the headliner is new. The seat foam was also replaced, and Z28 mats protect the new carpet. It looks like there might be some slight wear on the wheel rim, but that might also be a trick of the light. If there is wear, then that is one of the few flaws that I can spot. The Camaro isn't loaded with optional extras, but it does have a tilt wheel and has been fitted with a CD player. The owner holds a significant collection of documentation for this classic. This includes the original Owner's Manual, a laminated copy of the Build Sheet, a collection of Sales Literature from 1978, and a comprehensive collection of invoices from the restoration.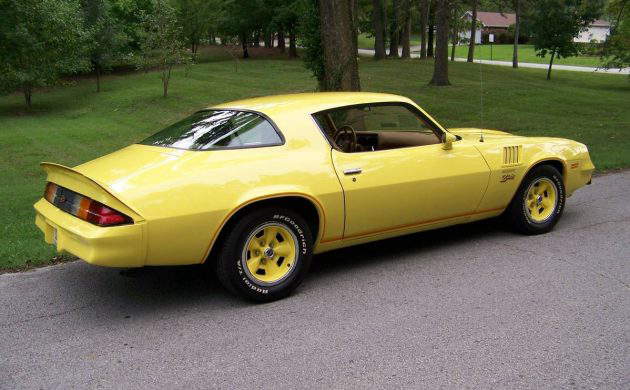 The owner of this 1978 Camaro Z28 claims that he holds invoices that verify a spend of more than $20,000 during the vehicle's restoration. Given the scope of the work that has been performed, I find that claim to be entirely plausible. That means that this car is a perfect example of what can happen when an owner over-capitalizes on the restoration of a classic car. However, his loss could be your gain. This is no fire-breathing monster, but it is a classic that would seem to need nothing more than a new owner who will appreciate it. Could that owner be you?