Don't be fooled, because while this little car might look like a Fiat Spider, it isn't. This car is one of around 3,500 American-export cars manufactured by Pininfarina between 1982 and the end of 1985. It is in striking condition and would be perfectly suited to the person hunting for a beautiful Italian sports car. I really have to thank Barn Finder Pat L for referring this beautiful car through to us. Located in Van Nuys, California, you will find the Azzurra listed for sale here on Craigslist. The owner is asking $19,000 for the Italian classic.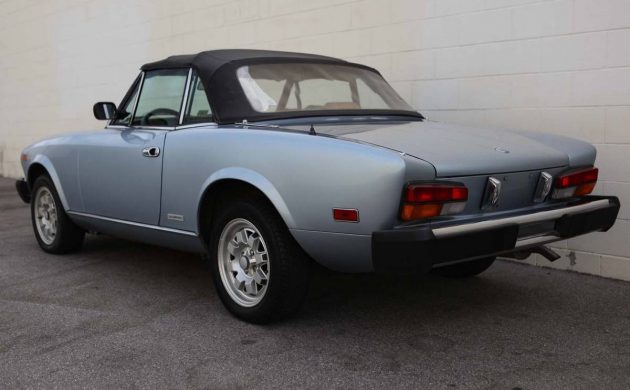 The Azzurra is finished in a beautiful shade of silver called "Grigio Argento." The presentation is extremely impressive, and this is no doubt due to the facts that not only has the car spent its life in California, but it was only in active use with its original owner for 1 year before it went into storage. Today, it has covered a mere 5,000 original miles. The paint presents beautifully, and the car is said to be completely rust-free. The only visible flaws that I can pick are what looks like a pair of very small dents just behind the door on the passenger side (or it could just be some sort of reflection), along with some wear around the bows of the original top. Otherwise, it looks as though the car has just rolled off the showroom floor.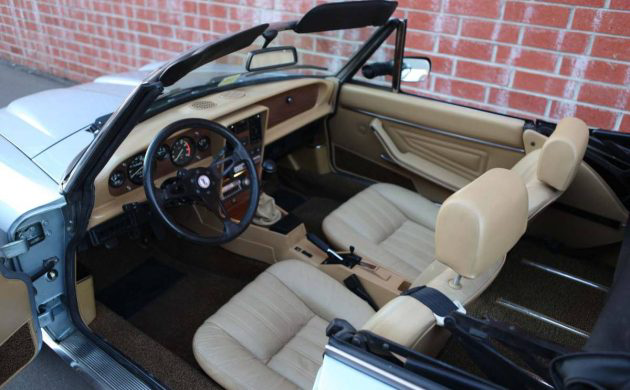 Unlike the original Fiat version, the Azzurra is strictly a 2-seater. Where the rear seat originally was is now a luggage shelf, with metallic strips to protect the carpeted surface. The cream leather upholstery looks absolutely beautiful, as does the brown, square-weave carpet. There are no problems or visible issues to note inside the car, while luxury and comfort extends to a leather-wrapped Pininfarina wheel, a Pioneer radio/cassette player, and power windows.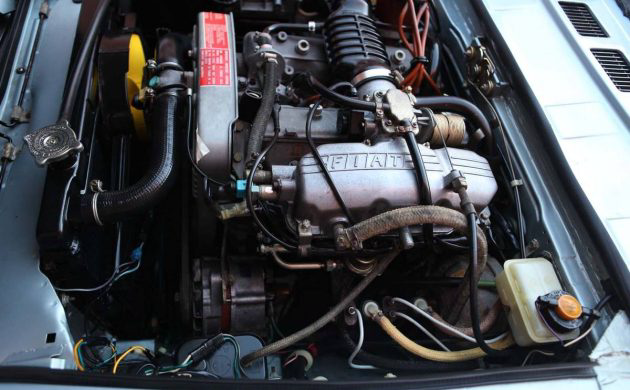 Powering the Azzurra is a 1,995cc DOHC fuel-injected Fiat 4-cylinder engine, backed by a 5-speed manual transmission. With 105hp on tap, the Azzurra is not going to be lightning-fast, but that little twin-cam engine does sound glorious with a few revs on board. After sitting for 35-years, there was some work required to bring the Pinin back to life. This included going through the fuel system from end-to-end, while the brakes received similar treatment. The car runs and drives well now, but the owner has only used it on a fairly limited basis. He says that before the little Italian is used on a regular basis, the rear shocks will either need to be rebuilt or replaced, while the original tires should also be replaced.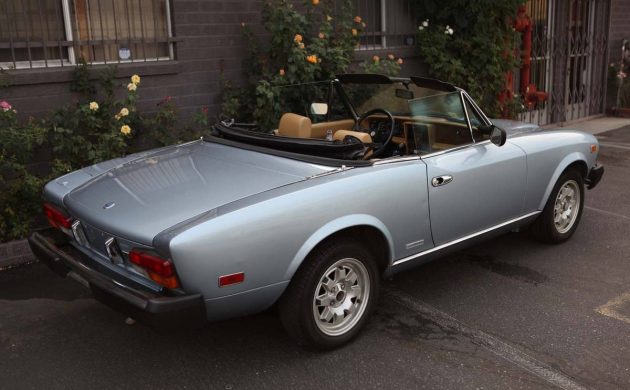 This is a beautiful looking little car, and to find a Spider that is original and rust-free is a rare treat. The low mileage on this example is a bonus, as is the inclusion of the original Owner's Manual and Window Sticker. The owner quotes a Hagerty valuation on the car, but looking at recent sales results is always going to be a better indication of the car's potential value. The low import and survival numbers means that the market doesn't get flooded with cars, and prices of between $15,000 and $20,000 seem to be about the norm. The fact that this is a rust-free and original example with such low mileage should push it towards the top end of those figures. Therefore, the asking price might even be considered to be slightly lower than market expectations. With that information in mind, do we have any readers who would like to park this little Italian classic in their garage?
Have something to sell? List it here on Barn Finds!