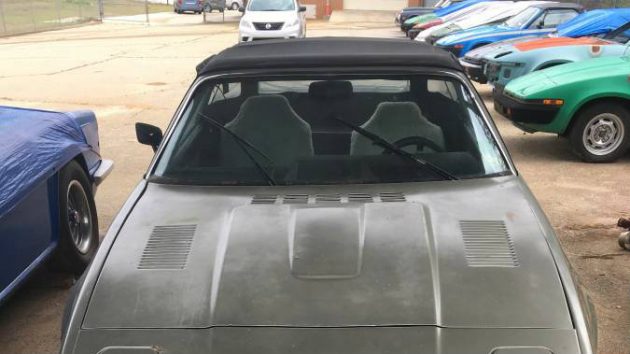 Imagine my surprise when I conducted my local craigslist (ok, several states worth) search early this morning and found an ad for 60, yes 60, Triumphs for sale. Wow! I don't know a whole lot yet, but a good friend is going to see them later this week so I'll share more then. The cars are located in two different lots around Aiken, South Carolina and are advertised here on craigslist. According to my friend, prices range from $2,000 to $8,000. In this picture, you'll see some of the wedges (TR7s and TR8s).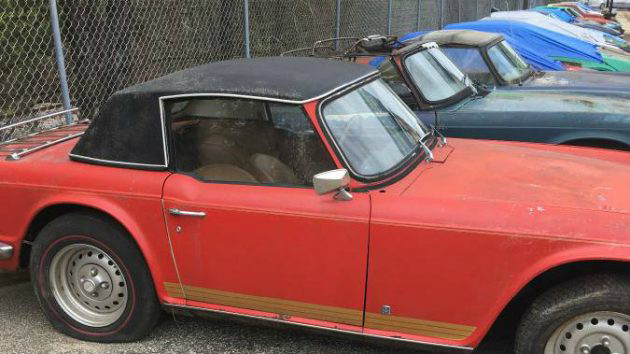 Here's a line of TR6s with more wedges in the background. This should be an early car based on the hinged door type vent at the base of the windshield rather than the plastic vent on the car behind it.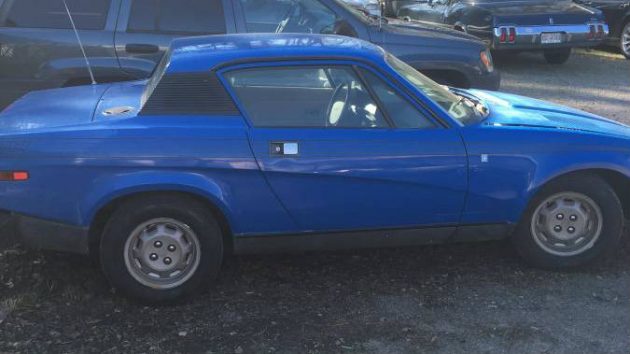 This TR7 looks like one of the nicer cars. There are a wide variety of wedges, including 44 (!) TR7s with two Spider editions, two Southern Skies editions and two Victory editions. There are 3 convertible TR8s and 4 coupe TR8s. That's more wedges than there were at the national convention in 2014 (I was there).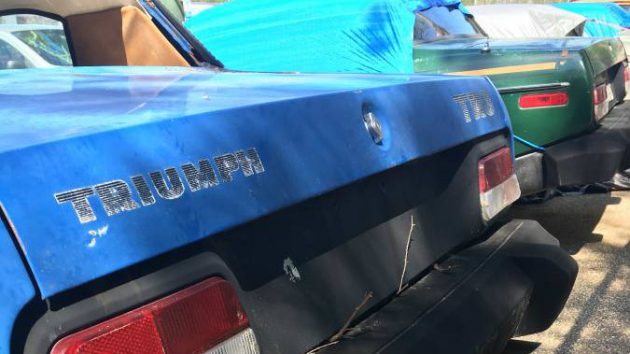 This blue TR8 looks a little sad, but it is a TR8 after all. I'd love to have another TR8 coupe–I miss my five speed one–that was a sweet car to drive! It had plenty of power and a nice seats and ride to boot. My wife liked it too, which is never a bad thing when it comes to collector cars! Hmmm. Maybe I'll tell her about this collection. She's better at shopping than I am anyway (not being sexist, it's true!)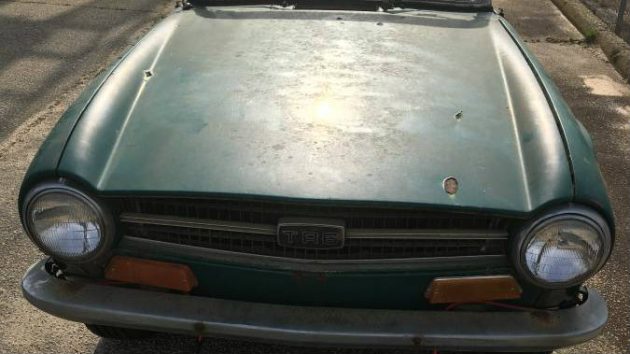 Here's one of the TR6s. There are six of them. That makes 57 cars; I'm guessing the other three are the two Stags and one GT6 I see in the pictures, but who knows? Once my friend takes a look I'll update this post with more details. I wish I were going with him!