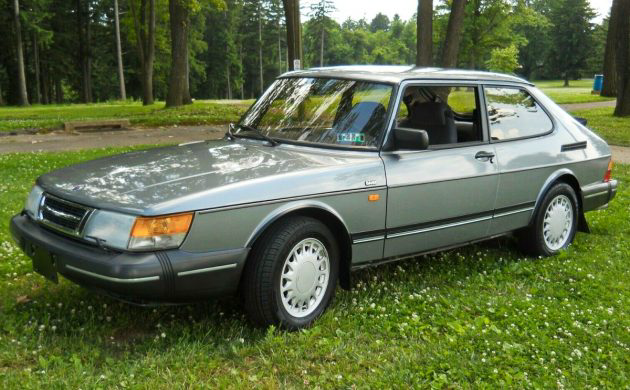 Pity poor Saab! After being bounced around from Saab AB to Saab Automobile AB, to GM, to Spyker and then to NEVS for ostensibly, electrification, Saab is pretty much down for the count these days as its future is murky at best. But it wasn't always that way. Even in 1989, as GM made a partial acquisition of Saab's car business that brought change to the storied Swedish marque, the Saab 900 was clearly still one of their greatest hits and most fondly remembered cars. That being the case, let's examine this 1991 Saab 900, located in Red Lion, Pennsylvania, and available here on eBay for a current bid of $3,750, seventeen bids tendered so far.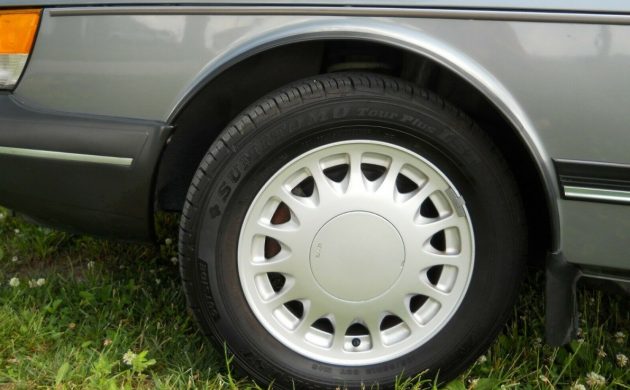 The Saab 900 was produced from 1978 until 1998 primarily at Saab's Trollhattan, Sweden plant in two and four-door sedans, two and four-door hatchback models, and a convertible. On average, 58K model 900s were produced per year making it one of Saab's best selling models.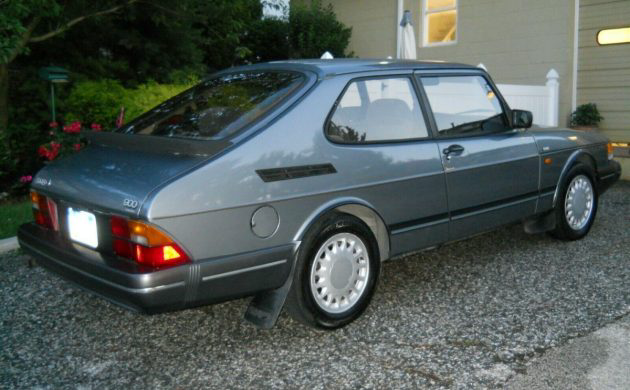 This 1991 900 has 63K miles and has spent the majority of its life in Dallas, Texas. The seller states that this example has "the best body in the nation, no rust". Pretty strong praise it would seem. The original paint and clearcoat are listed as "perfect", and the gray finish does present itself well. It has a deep shine and no evidence of fading or clear coat peeling, a pretty good feat for a Texas-based car. Even the black plastic trim is still true with no gray oxidization evident.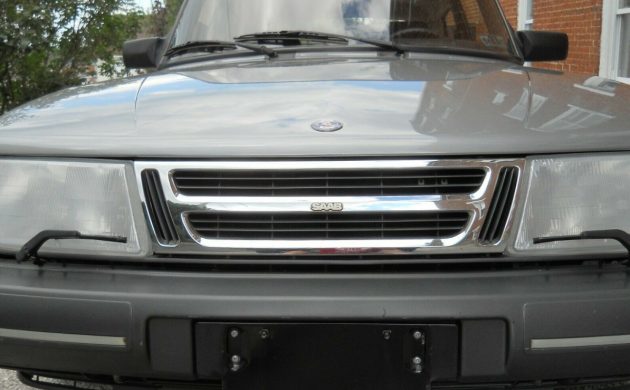 Unfortunately, there are no images of the 2.1-liter four-cylinder, in-line, 140 HP engine. Even though an FWD layout, the engine is longitudinally mounted like an RWD designed model. The seller is pretty open about his Saab's condition stating, "1-Temp. heat control(water valve) needs replaced. 2-Hydraulic valve noisy until hot ( no its not the timing chain). 3-Cruise control- forget it, do they ever work? 4- AC marginal was converted to R-134 and there lies the problem. Not satisfied, install a Sanden compressor there good! The attention-getter is the valve train noise which is probably due to a needed adjustment.  The seller has performed the following maintenance: Muffler, shocks, gaiters on both half shafts & steering rack. Finally, the seller states that the Borg-Warner 37 automatic transaxle shifts smoothly with no slippage.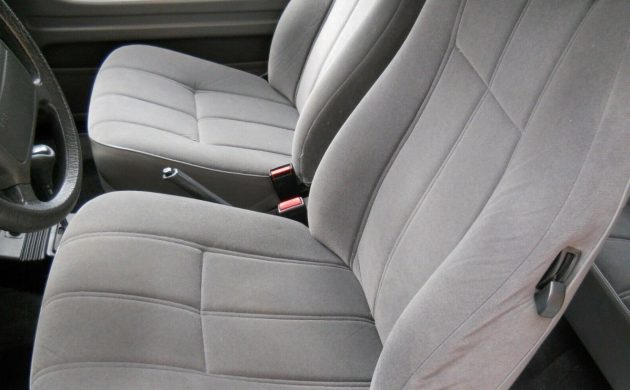 The interior is truly pristine. The light gray fabric upholstery, which is a dirt magnet, looks fantastic. There is no sign of wear or stains, much less rips, tears, splits, etc. The dash pad and headliner are exactly as designed, no issues of concern. Being a base model 900, this Saab does not have a sunroof or power windows.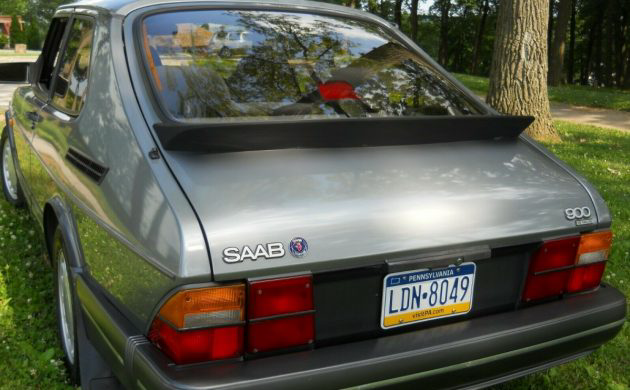 The seller states that he is 78 years old and wants to "scale back" his collection so he's offering this Saab for sale. This vintage is considered to be desirable because it predates GM's complete control of Saab which occurred in 2000 and ultimately led to the brand's demise and sale. Always, unique, and a bit quirky, a Saab is like no other car. Cost of ownership can be outsized due to maintenance and parts are becoming a bit more difficult to secure but for a Saab purist, it's worth the effort. At this point, the price appears to be reasonable, let's see where it goes over the next two days of bidding.