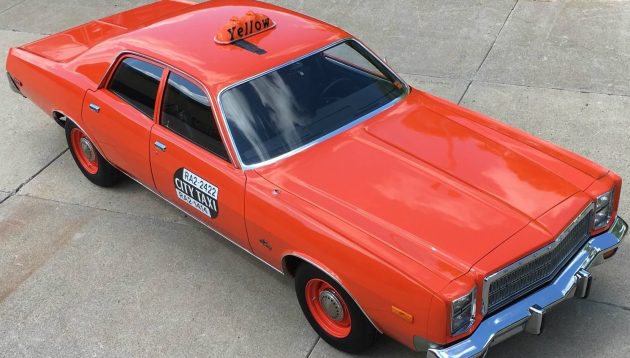 In a story that seems too good to be true, this 1977 Plymouth Fury is a completely original and unused taxi cab that was delivered to the Big Apple but never put into service. The seller has addressed some minor issues associated with a missing part here and there, and aside from an unfortunate rust spot due to a leaky roof, it's exactly as it rolled off the assembly line. Find it here on eBay with the reserve unmet and listed in Michigan. Thanks goes to PRA4SNW for the tip!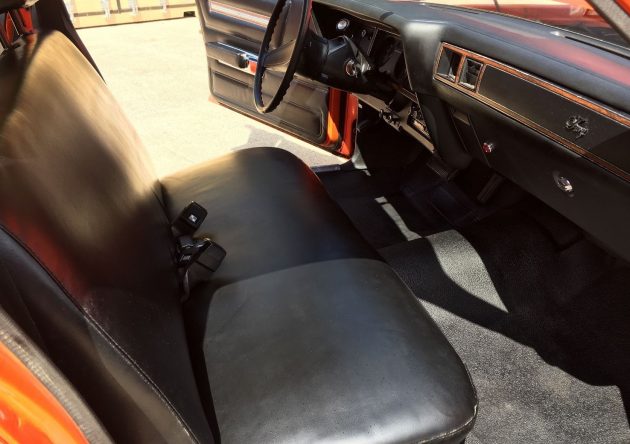 Every other part of this story makes sense: cab company orders generic Fury sedan for livery duty; Chrysler builds a basic sedan with orange paint, a slant six and wiring in the roof for a cab light; the Fury is delivered and proceeds to sit, unused, in the cab company garages for decades. Well, actually, that last part doesn't make any sense, unless the company ordered an "extra" that never went into use or they immediately migrated to the Panther platform after purchasing it. The black vinyl interior with bench seats front and rear is untouched.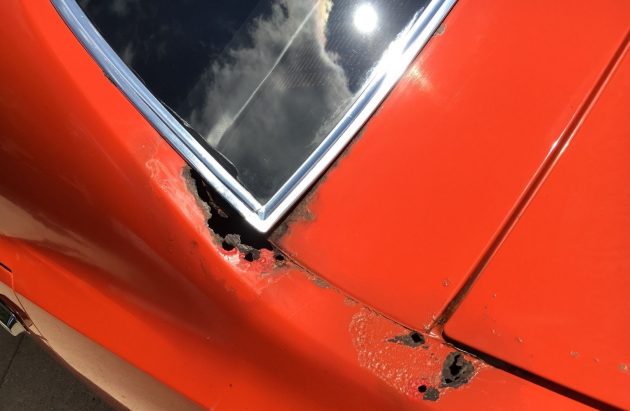 The seller admits this spot of rust by the rear window has caused him some internal conflict: do you repair and distort the original paint, or do you simply monitor it and keep the Fury in the most climate-controlled environment possible? The sensible answer is the former, unfortunately. According to the listing, the Fury was not stored carefully, and was used as a "storage shelf and parts car", along with being parked underneath a leaky roof that not only rotted out the rear quarter but also the bottom of the panel. It's a shame, because the body is otherwise undamaged.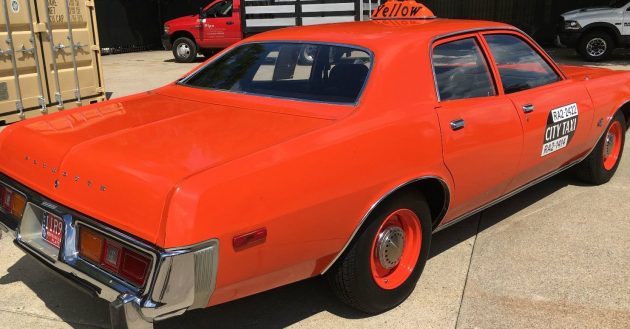 While not a desirable specimen strictly as a car, finding an unused cab is something of a milestone event. Considering these cars led harsh existences (hell, if a new one like this car is abused just sitting in storage, imagine how they're driven), you're not likely to find a brand-new cab parked in the back of an industrial garage any time soon. Whether that spells a big sale price for the seller is an unknown, but you can be certain this Fury would be an instant crowd-pleaser at practically any cruise night or automotive museum of your choosing.