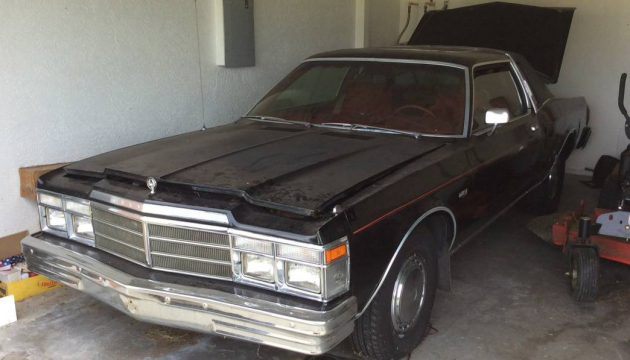 UPDATE 3/16/17 – The ad was deleted right after we featured this one, but it's been relisted again here on craigslist. The listing says that the car must be paid for and towed away within three weeks so you'd better hurry. Remember to be careful sending people money long distance though. If this one is legit, it seems like a great bargain!
FROM 3/14/17 – One of the best times to buy a project car is when the owner is moving and doesn't want to take said vehicle with him. This 1979 Chrysler LeBaron spotted by Barn Finds reader Pat L. is a clean example in stock condition and seemingly loaded with options. The seller is cleaning house and needs the car to sell soon, hence the low $700 cash-only price. Find it here on craigslist near Fort Myers, Florida.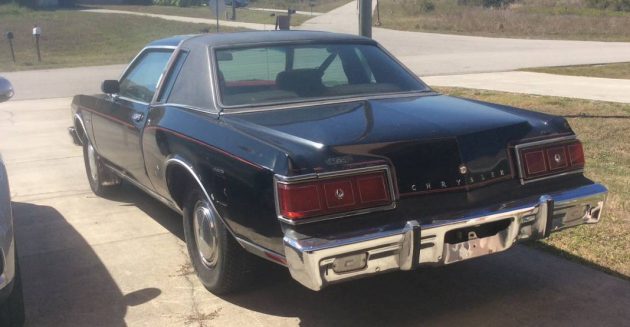 From the factory, this LeBaron was loaded up. It sports the 318, a power bench seat with armrest, air conditioning, power windows and locks, cruise control, a tilt steering wheel and more. The only downside is it hasn't run in many years and the seller casually references some minor rust, but doesn't elaborate on where or how extensive it is. The 318 will fire up with a fresh battery and starting fluid, but he recommends it be towed nonetheless. Chrome looks nice front and rear, and the police-style dog dish hubcaps look great.
It also has the very period-correct landau roof and what looks like a factory sunroof. There can't be too many of those running around, and if it's not factory, it appears to be a well-done aftermarket install. Still, the combination of the roof trim and sunroof opening may be a possible trouble spot for rust, but I can't see anything obvious here. The seller says these cars will readily accept a big block motor if you want to swap out the 318, but for a purist like myself, I'd want to keep it stock with the matching mill under the hood.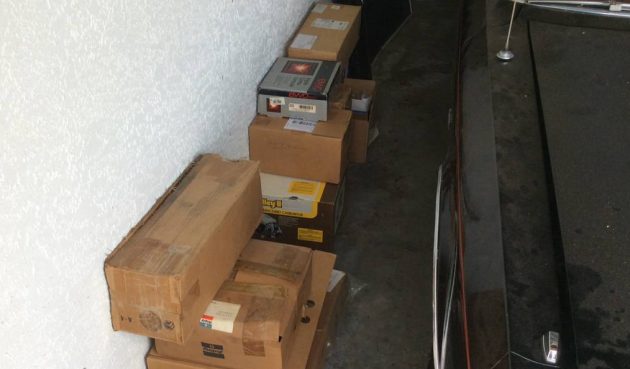 One of my favorite pictures of any craigslist ad: boxes of NOS parts! The seller will throw in what looks like a healthy amount of parts to get you started on sorting the engine issues, so your trunk will be full if you choose to pick up this LeBaron. Although the price is already very fair, I'd be tempted to show up with a trailer and $500 and whisk it away, which would certainly ease the stress of the owner's upcoming out-of-state move. How would you handle a project like this – rip out the 318 and drop in a bigger motor or keep it stock and just enjoy the cushy ride?