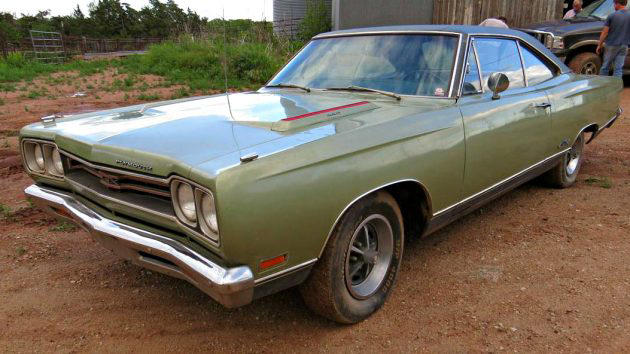 It is amazing what you may find on a farm. This 1969 GTX is being auctioned off as part of an estate with a great deal of tractor and farming related items. Unfortunately the owner has passed away, but it is clear he cared a lot about this GTX that he purchased new in May of 1969. With 77,250 miles on the clock, this well-kept survivor is coming up for auction in Linn, Kansas. The auction date is Saturday June 10, 2017, and this classic will be auctioned off at 12:00 noon. You can find auction information here on Bott Reality Auctions. Thanks to reader Trey V for this great survivor submission!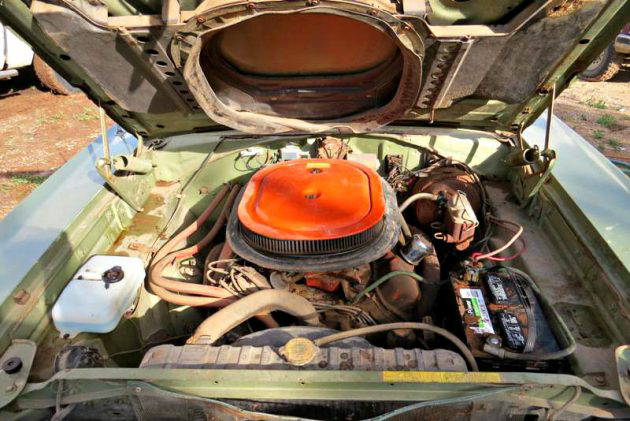 Equipped with a high performance 375 horsepower 440 V8 and an automatic transmission, this GTX is certainly a flyer. Although there is some dirt and dust present, the engine bay looks like it would clean up nicely with only a few areas showing some surface rust. It is not quite clear if this GTX is currently running or not, but it does appear that it has spent some down time in a barn, so for those interested in bidding be sure to do some investigating in person.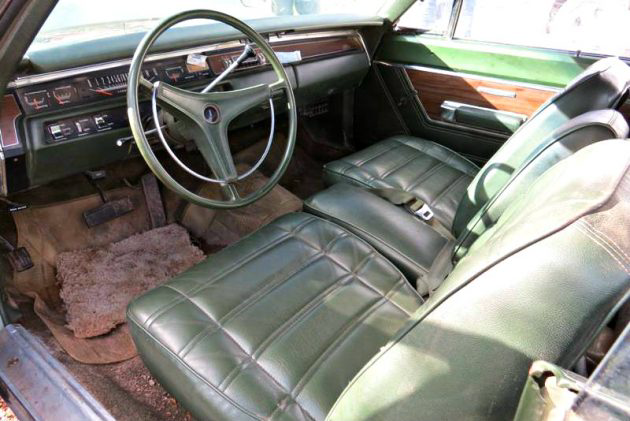 Inside the green interior is quite nice with the only real draw back being the dirty carpeting.  The dash and door panels are vibrant with color, and the seats are very clean with only minor damage to the driver seat. There is an even layer of dust throughout the interior, so I would assume that a window or two may have been down or cracked. There also are large rubber mats installed in the front foot wells, so perhaps a solid vacuuming and washing could revive this factory carpet to be acceptable.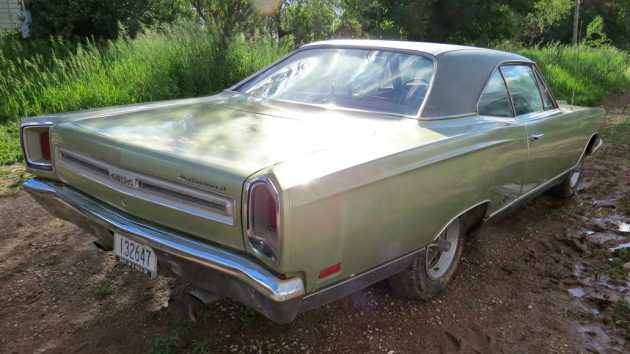 The green on green exterior is beautiful with no signs of rust or any serious damage. The vinyl roof is excellent and there are no issues with the condition of the top, or the surrounding sheet metal. All of the bright work is nice and in place. 1969 was the first year for the lower rocker trim on the GTX all of which is present. The only issue to point out is that there is a crack in the factory grill, and some paint has chipped off of the passenger side headlight bezel. Beyond that, the only other issue worth mentioning is that the tires appear to be rather old, and will most likely need to be replaced. With excellent paint, and a superb overall survivor condition, will you be participating in the auction for this fine muscle car?