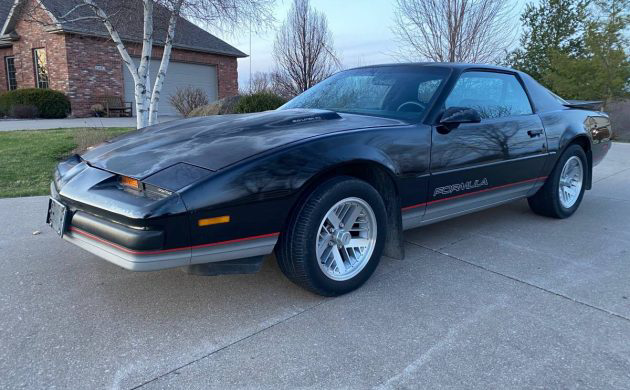 While it might not be perfect, this 1989 Pontiac Firebird Formula is a rust-free survivor with a genuine 81,000 miles on the clock. Lifting this classic from its current state to its stunning best would not be a difficult or expensive undertaking, and the result would be a car that turns heads wherever it goes. As is often the case, the owner has found himself with too many projects, so the Firebird has to go. It is located in Muscatine, Iowa, and has been listed for sale here on Craigslist. If you hand the owner $6,999, you could be driving home in this beauty. I have to say a big thank you to Barn Finder Pat L for referring the Formula to us.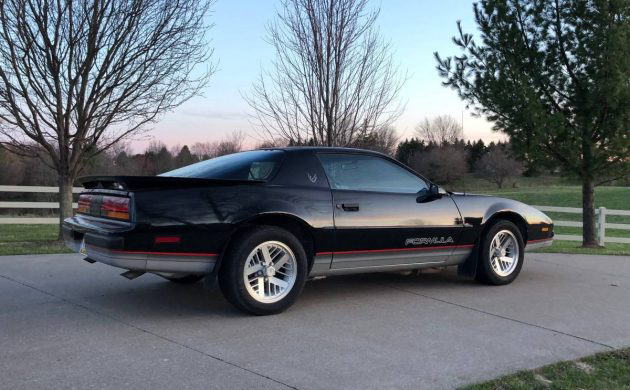 Black paint has an equal share of advantages and disadvantages. On the plus side, it looks pretty stunning when it is clean and polished. However, it also can show any flaws or dings in body panels. The latter doesn't appear to be an issue here because this Firebird's panels appear to be close to perfect. There are no significant flaws or defects and no evidence of rust. The Silver highlights and red stripes look quite crisp for a vehicle of this age, and all of the exterior plastic has avoided the sort of deterioration that can occur with ongoing UV exposure. The distinctive alloy wheels shine beautifully, with no signs of staining or physical damage. The tinted glass looks spot-on, and the owner has completed a few tasks on the car to make life easier for the buyer. He has rebuilt the pop-up headlights, so these should now operate correctly. New struts on both the hood and hatch should mean that they won't slam down on your head when you least expect it. So far, it all looks good. As you will see, there is some cosmetic work that will need to be performed at some point if the Firebird is to be returned to its former glory.
As you can see, while the paint on the vertical surfaces has survived quite well, the paint on the horizontals shows its age pretty badly. It appears to have gone beyond the point of no return, and I doubt that even the best polish will revive it. The problems extend from the hood and roof through to the tops of the bumpers. Repainting these surfaces would not be difficult or expensive, but I think it would be worth the time and effort to treat the entire car to a repaint. That would ensure a consistent finish, and with fresh paint and new graphics, the Formula would look like it just drove off the showroom floor.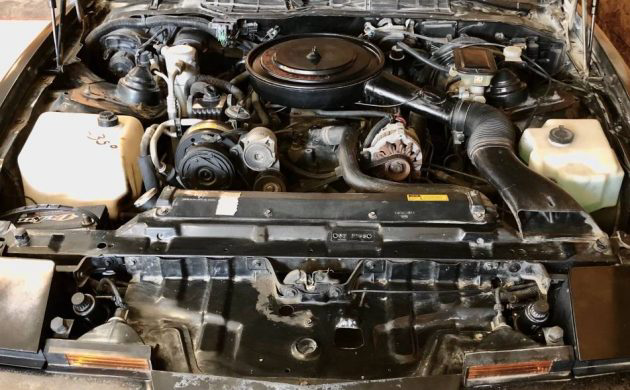 This Firebird might not be the most potent of cars, but the combination of a 305ci V8 and a 5-speed manual transmission should still make it an entertaining driver. The V8 will only be pumping out 170hp, but it is enough to propel the car through the ¼ mile in 16.5 seconds and on to a top speed of 135mph. If the buyer isn't worried about the Pontiac remaining 100% original, they could consider a few options. I did a bit of a search and had no problems locating low-mileage 305 TPI engines for sale. These will be a bit of a lucky dip, so the buyer would need to inspect them to verify their condition. A complete motor with wiring, sensors, and other electronics sells for around $1,000, which would boost the power output to 225hp. Fuel consumption figures won't increase dramatically, but the performance figures would look far healthier. The trip down the ¼ would take 15 seconds, while the car would eventually run out of breath at 152mph. The attraction of this type of conversion is that it uses all factory parts that will fit properly. If you are looking at this vehicle but want a bit more, it is an option that could be worth considering. The owner has recently treated the car to a new starter and a new battery. He says that it runs and drives well, which means it's ready to be enjoyed by its next owner.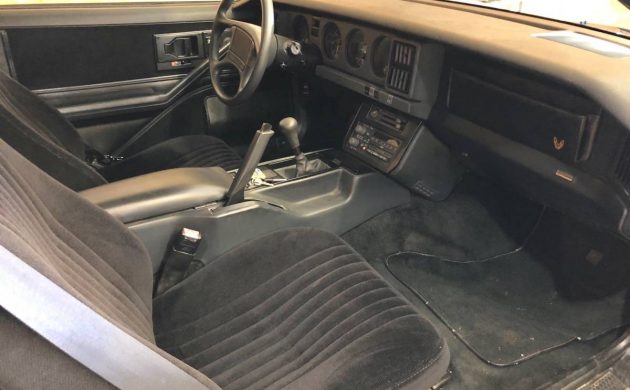 I admit that I was surprised when I got my first look at this Pontiac's interior. With the paint deterioration that I previously mentioned, I expected the interior plastic to show similar sorts of problems. That means that the lack of splits, cracks, and crumbling trim is a pleasant surprise. It isn't perfect, but it doesn't appear to be an interior to be ashamed of. The seats are free from wear and stains, and the same is true of the carpet. The dash and pad are in impressive order, while the owner has recently installed a new headliner. One of the most remarkable aspects is that it remains completely unmolested. It is common to find stereo upgrades in these cars, but the original AM/FM radio and cassette player remain in situ. The interior also isn't what I would describe as spartan. It comes equipped with ice-cold air conditioning, power windows, power locks, and cruise.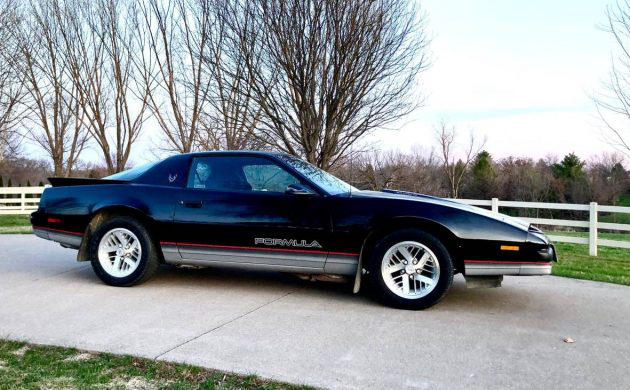 If considered purely on pose value, this 1989 Pontiac Firebird Formula has a lot going for it. The color combination is stunning, and it has the potential to be a head-turner. It might not be the most potent Firebird to roll off the production line, but its engine/transmission combination should make it entertaining to drive. Lifting the appearance to the next level isn't likely to break the bank, and I suspect that the buyer will probably tackle this reasonably quickly. It should also be possible to extract some performance improvements for very little outlay, and I wouldn't be surprised if the buyer considered this as well. However, all of that could be down the track. Right now, it needs a new owner who is willing to get out and enjoy a classic motoring experience. Could that new owner be you?