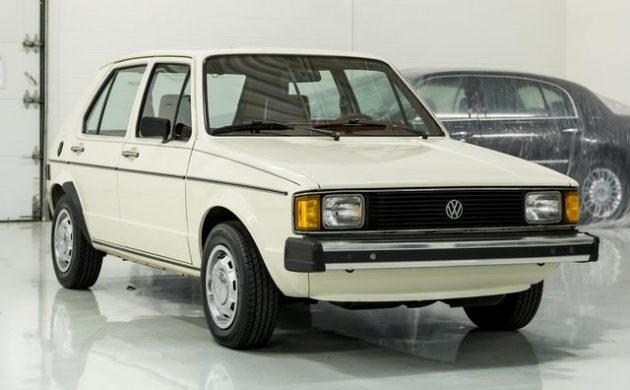 It's always wild when a time-capsule used car shows up at new car dealership, such as the case with this 1984 Volkswagen Rabbit with under 10,000 miles and listed on a Chicago-area dealer website. Did the little old lady that owned it just stop by on her way home from church and swap this for a new Jetta? Seems impossible but it can happen; also, cars like these are often used as marketing gimmicks by dealers looking to get some more foot traffic into the showroom. Regardless of intent, this super clean Rabbit is listed here on the VW of Chicagoland website for $17,500.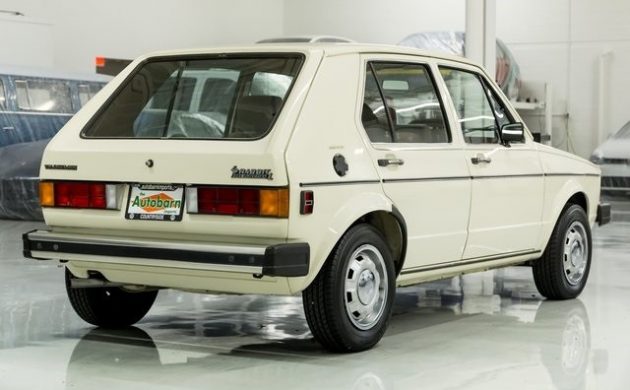 The Rabbit does indeed look like it belongs in a showroom, however, as its condition clearly reflects the lack of use over the years. The bodywork shows no indication of rust repair or accident damage, and the lower pinstripe shows no signs of having been re-done or re-applied following a panel replacement. Wheels and tires look quite fresh as well, with the chrome trim rings on the steel wheel still shining brightly. All glass is crystal clear and taillight lenses look sharp. With the dealer plate on there, it could be a newspaper photo from 1984.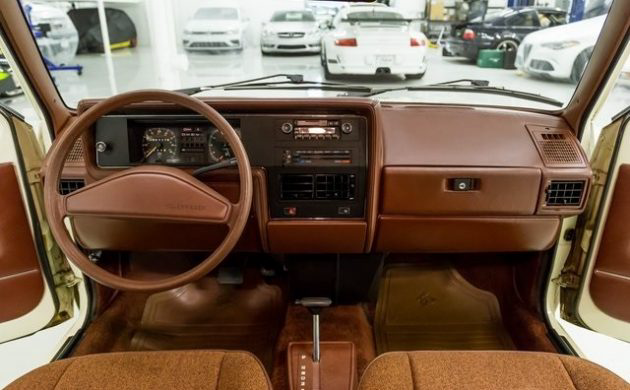 The interior really does drive home just how mint this Rabbit is, with nearly perfect surfaces all the way around. Seats look mint, door panels uncut, and the dash shows no signs of cracking or any other cosmetic defects. The steering wheel even looks like it has barely any use, along with the carpets and floor mats. The automatic is a serious bummer, as these cars were slow enough as it was, but at least it's not a diesel. Normally, I'd prefer one, but not when saddled with the slushbox.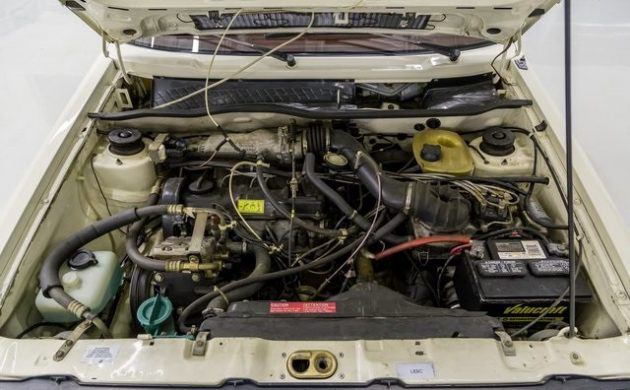 The VIN tag inside the door likely indicates this is a Westmoreland model, which is a fancy way of saying this Rabbit hails from the era in which Volkswagen chose to build its cars in Pennsylvania. The experiment didn't achieve resounding success, for a variety of reasons, but it may make this Rabbit more intriguing to enthusiasts who prefer buying examples with a connection to VW's first attempt at building a U.S. manufacturing facility. Regardless of its condition or heritage, does the asking price likely mean this time-capsule Rabbit will be sitting in this showroom for years to come?