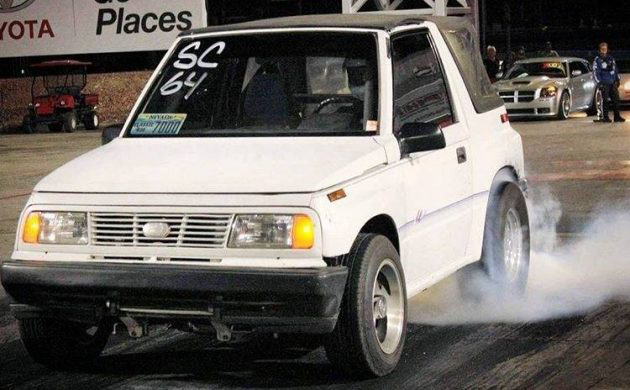 This Geo Tracker does two things few cars can do at the same time: it runs nine second quarter miles and also takes its owner to work and back each day. Featuring an incredible engine swap that resulted in the wheezy four-cylinder getting tossed in favor of a turbocharged LS motor, the videos on YouTube are worth a few minutes of your time to see this former beach buggy trouncing everything in its path. Find the converted Tracker here on craigslist for $14,500, and thanks to Barn Finds reader Rocco for the find.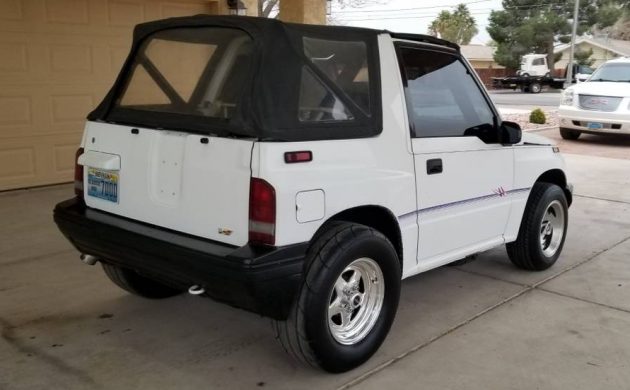 I can remember when these cute-utes were plentiful on American roadways, usually wearing teal or yellow paint. This one is a much simpler affair sporting a white finish, but it still retains that 90s pinstriping that was so popular in the early 90s. The seller notes that the Tracker is "totally streetable" and has never ridden on a trailer, being used for commuting duties as well as driving to and from the dragstrip.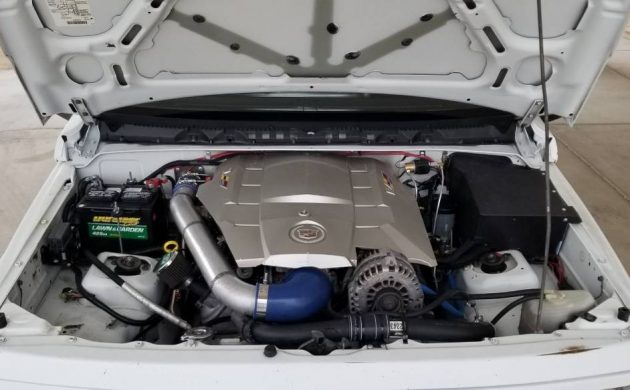 The details on the build are impressive, and the seller notes this is one of three turbocharged LS vehicles he owns. The Tracker is getting sold to make room for new projects, and he advises that rookies should avoid owning this unassuming beast of a truck. The drivetrain set-up consists of a 6.0 LQ4, 4L80e transmission, and ON3 7875 turbo. The seller also notes that "….the factory front disc brakes combined with Ford Explorer rear disc have no problem stopping the Geo from 135 m.p.h."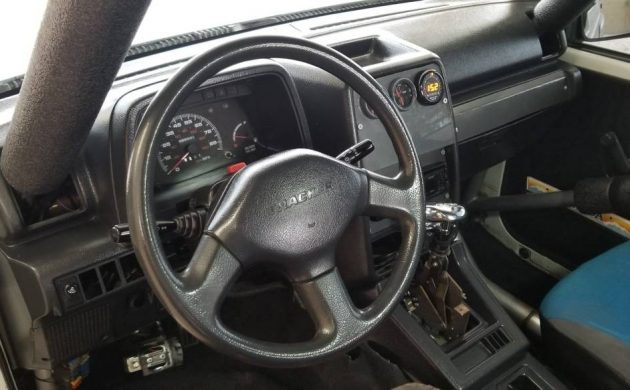 135 m.p.h. in a Tracker is a thought you wouldn't even consider in pre-swap form, but fortunately, safety was also a consideration in the build. The seller notes that the Tracker features "….an 8 point roll cage was installed by Goff Motorsports," as well as both standard seatbelts and a five-point harness for racing. This is a wicked build and hopefully, we'll see it in another 50 years with perfect patina and still beating up on cars twice its size.