90 years of age can reflect in many ways. Although suffering a few rough spots this 1927 Chrysler sedan is a sharp and affordable antique that is mostly complete. Clearly stored for a long time, it would seem that a couple of weekends and some elbow grease might get this one moving under its own power once again. With hot rod metal and reproduction bodies bringing a premium, this Chrysler seems like a deal for a mere $4,000! Check it out here on craigslist out of Waterford, Michigan.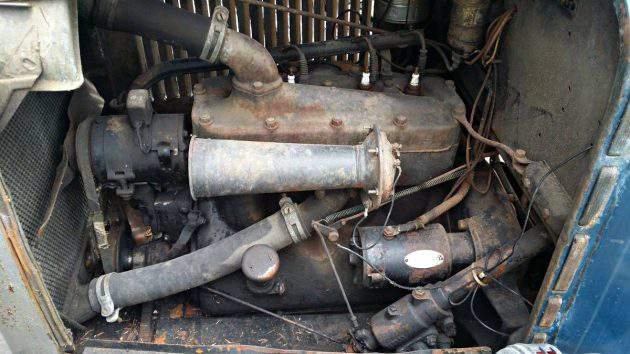 Slightly dingy and oily, the engine is not currently running, but does turn over by hand. Nothing appears out of place and there looks to be no damage or rust in the engine compartment. Fresh fluids, and some tinkering would hopefully bring this engine back to life.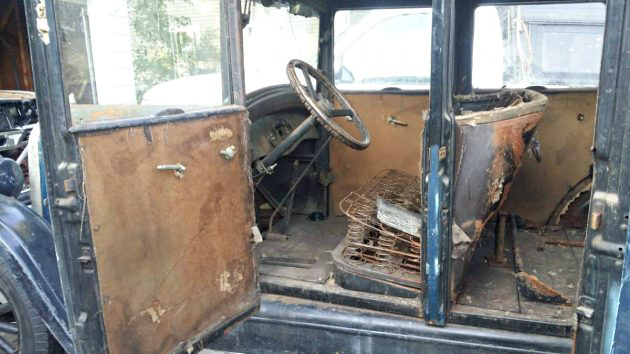 With a quick glance of the interior you may cringe a bit, but take a second look and you will begin to see some possibilities. The worst of the interior is the stripped seat frames, and the water stained door panels. A little upholstery work would go a long way in this situation.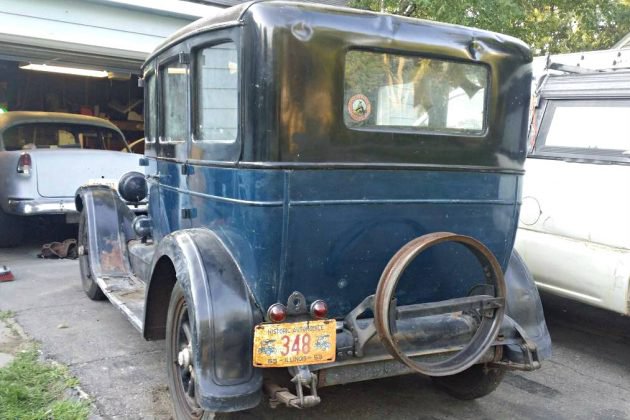 With a few rough spots, overall this Chrysler is a nice looking classic that could likely be touched up and made to look nice. The seller suggests making a "hot rod"out of it, but I would much rather see it cleaned up and preserved, or ideally restored. This car is located in Michigan so naturally it has some rust to show for 90 years worth of existence. The front fenders into the running boards have some rust and rot, and there is a rot area in the bottom of the passenger side "rocker" area just behind the engine cover. Also a few dents and dings have happened over the years, mainly on the rear fenders and the rear of the body above the rear window. Although not a show winner, it would be fantastic to see this car revived and out at shows in its original glory. The only drawback is the lack of a title, but some states do not require a title per se. What would you do with this reasonably priced antique?