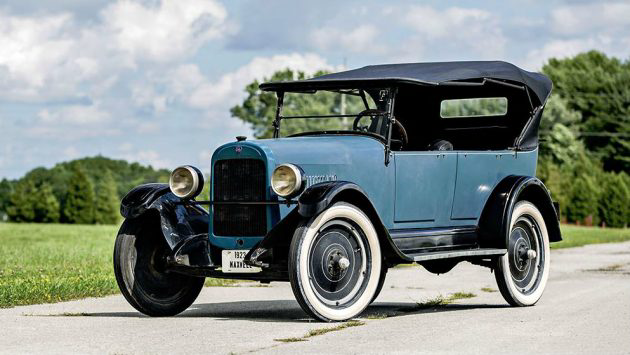 As America became more engulfed with the automobile, prices and availability finally were within reach for middle class America. Many of the cars of the 20's lived a lifestyle that no other era of car could relate too. Muddy and rough roads of the time were hardly passable, and many of these cars lived a long and rough life. Thankfully there are many cars that have survived and that have been restored. The famous and well known "Henry Specials" as I like to call them are a common sight to see today. Despite the fact that there were so many manufacturers of the time, you hardly see much else than Model T's and A's. This Model 25 Maxwell has undergone a meticulous restoration using only factory parts with no fabricated components. Clean with some light aging to the restoration, this Maxwell has been used for Parades, but little else. With only a few days remaining, this Maxwell currently has no bids for the opening price of $12,500. Take a look here on ebay out of Waldwick, New Jersey.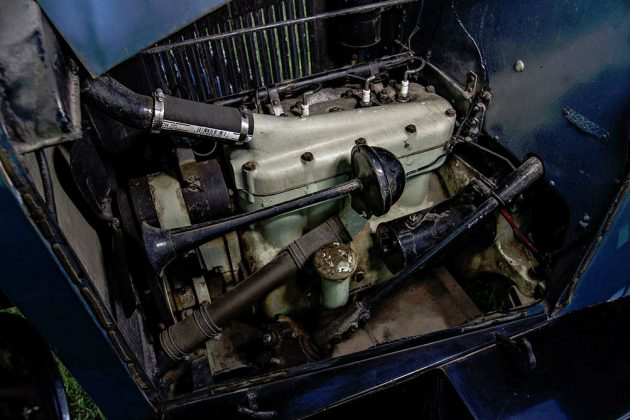 Under the engine covers is the Maxwell 4 cylinder power-plant. Little detail has been offered on the restoration, so to me it's not very clear if the engine was rebuilt during the restoration, or if it was in good enough health to clean up and paint.  The seller does report that the rear main seal is leaking but otherwise the engine is in good health. It would seem this Maxwell is a properly functioning antique that is ready to be enjoyed.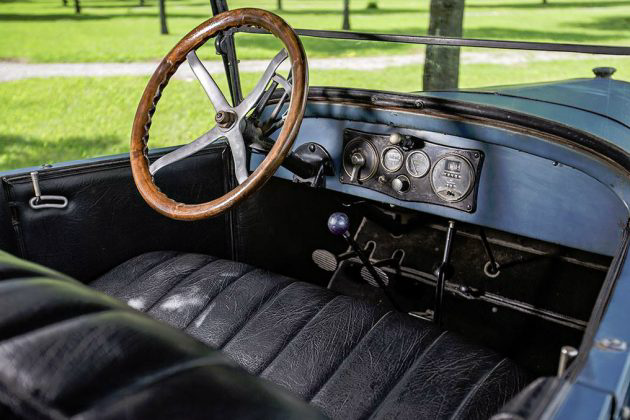 Inside you couldn't be greeted by a more welcoming and pleasant looking interior.  Although this car has been restored, it would appear there has been a significant amount of time that has passed since it was completed. There are minor signs of aging to the dash, and the steering wheel is simply beautiful.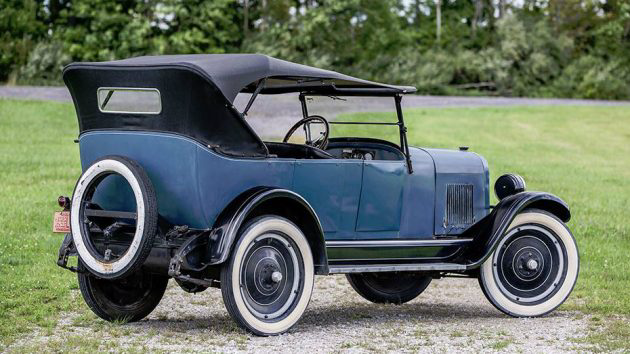 Like the interior, this Maxwell reflects a bit of age since its restoration, but really it adds some charm to this 94 year old antique. Appearing gently used, there are no major concerns I can see with this Maxwell. There are some areas where minor rust has developed, like on the radiator shroud, and some sharp edges where the paint is naturally thinner. Although in nice shape, I would consider this Maxwell a driver condition car, although a very nice one. With some detailing and minor touch up work this Maxwell could be very nice. Would you welcome this non-Henry classic to your stable?