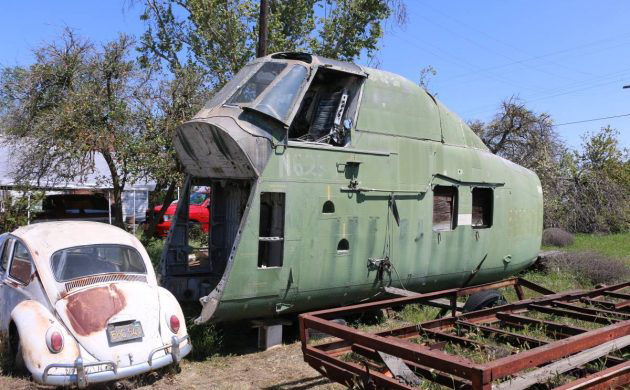 Estate sales can be a very fine way to spend an afternoon, especially if the estate owner was a gearhead. Sometimes, the sale itself can be fairly boring, consisting mostly of old appliances and furnishings. But when a listing proclaims that they have a helicopter that does a bang-up job of impersonating the chopper from the Predator movie franchise, it's worth taking a closer look. Although the dates for the public sale have past, given the limitations of social distancing, there's perhaps a chance these machines are still available if attendance was light (and the ad is still up). Check it out here on craigslist and thanks to Barn Finds reader Roger for the find.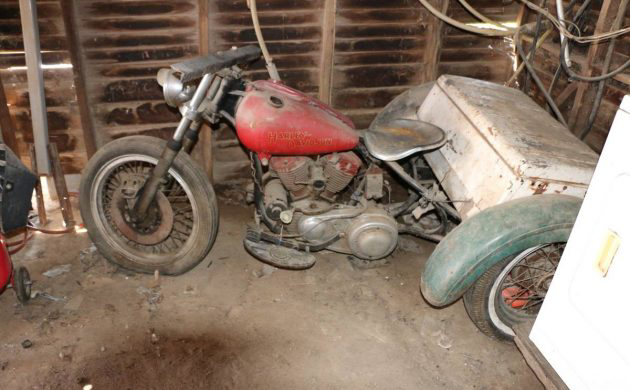 The helicopter shell is obviously the main draw, but few details are offered on its history or how it got there. Among the more interesting items socked away are not one but two Harley-Davidson Servi-Cars, which are exceedingly rare today and a super cool piece of Harley history. Given today's gig economy and the number of individuals running businesses involving some aspect of delivery, it's a shame such a bike doesn't still exist. These were originally conceived as a way for auto service technicians to deliver a car to a customer with the Servi-Car towed behind it; once delivered, the driver could hop on the motorcycle and return to the shop.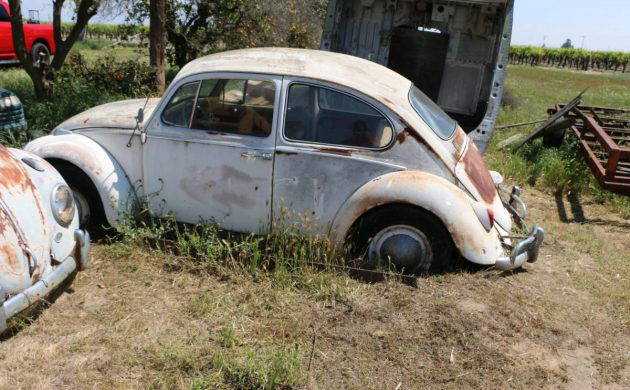 It wouldn't be a California estate sale without a few Beetles lounging around, and the listing simply says there are VW Bugs on the property. This one isn't a desirable oval window, but it is an earlier model with the narrow taillights and chrome bumpers with overriders. No details are offered on their condition or history, but it's safe to assume they are non-runners at the moment. Hopefully, given the California location, they aren't too rusty underneath. Given the cosmetics, I'm assuming they'll go cheaply.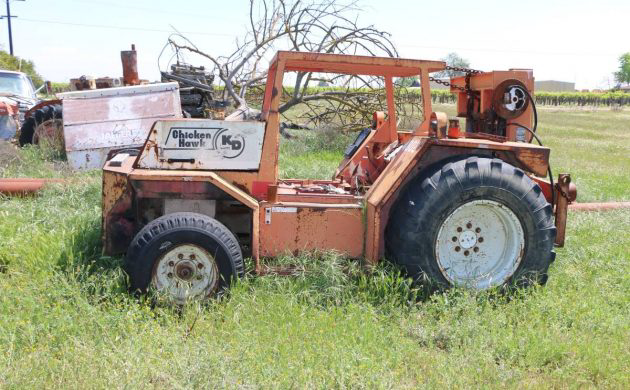 If none of these wet your whistle, there's plenty of farm equipment to sample as well. This looks like a Manitou KD "Chicken Hawk" which was a loader/fork lift at one point in time. I have to imagine with a name like that it was used to stack crates full of eggs or chickens, but you're asking someone who has never worked on a farm (shame on me, I know). This is an interesting assortment, as much of it isn't particularly valuable, but I'm sure someone wants those Servi-Cars. What would you take home from this eccentric farm collection?