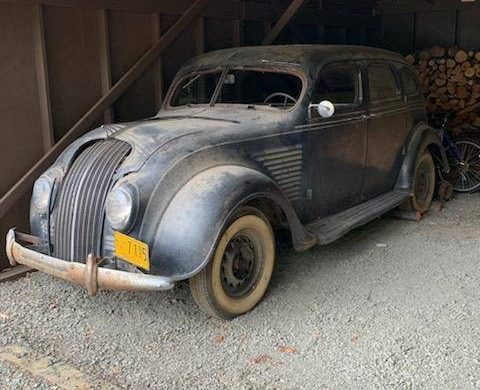 Chrysler Corp.'s Airflow was an effort in aerodynamics that didn't quite impress the buying public. Chrysler, DeSoto and Imperial all had their versions of the Airflow during the mid-1930s and pop culture ranks it just behind the Edsel as an American car that didn't work out. This particular car appeared for sale several months ago and has popped up again, so perhaps the seller had no luck the first time. It can be found in Grant's Pass, Oregon (west of Medford) and available here on Craigslist for $5,000.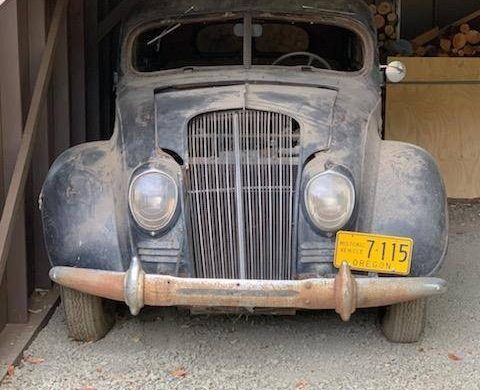 The Airflow was built by Chrysler Corp. between 1934-37. Its claim to fame is being the first full-size American production car to use streamlining as a basis for production. While not a commercial success for Chrysler at the time, this move contributed to future automobile design. Chrysler's top three brands offered the Airflow and the DeSoto's version represented almost half of total sales. Chrysler marketing folks called these cars "futuristic," but they may have been too different from the competitors' products to capture buyers since the country was just coming out of the Great Depression. Safety pundits also took their digs at the car, but those were never proved. DeSoto was all-in with the Airflow for the 1934 model year. Thanks to Ikey Heyman for noticing that this car was still on the market.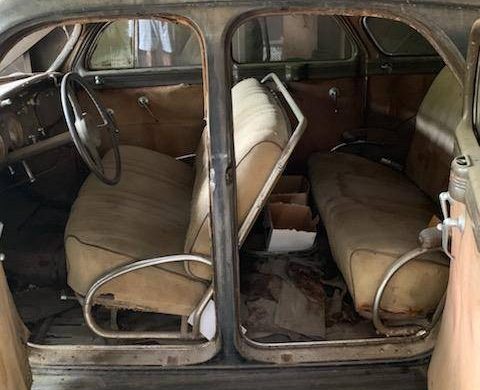 The seller, Bob, gives us a little information about the car, but no history as to how it found itself hidden away after 86 years. We're told its 100% stock with a six-cylinder engine and 3-speed manual transmission. While a restoration would be the cool thing to do, Bob postulates that this car could also be a rat rod candidate. While cash would certainly close the deal, the seller says he's open to trade for a 4-speed from 1955-72.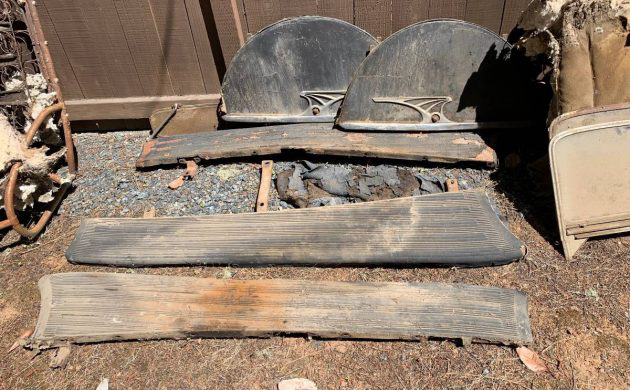 For more details about the Airflow, you can visit Airflow Club of America's web site. Perhaps this could be a great place to learn how to fix one of these cars up and where rare parts can be located.