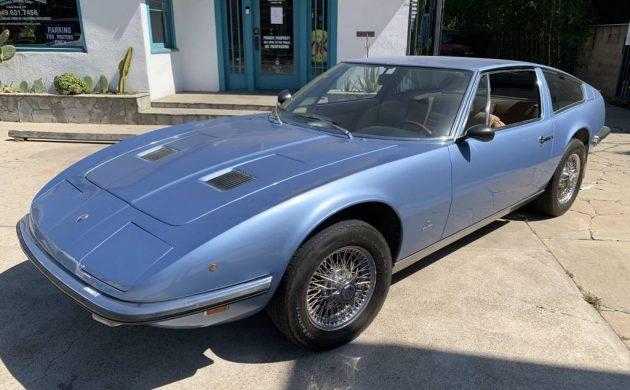 This 1970 Maserati Indy is an unusual find to see appear on craigslist, as it's a slice of '70s exotica that is usually reserved for the likes of Bonhams or Sotheby's. Still, that's the funny thing about even modern-day Maseratis, as they tend to trade for slightly less money than their kissing cousins over at Ferrari. That being said, I would much prefer an offering from the 70s than any of the company's modern-day products, as you can't match the style or swagger of a four-seater grand tourer like this Indy. The listing is short on details but does mention it was sold new to a service member overseas. Find it here on craigslist for $49,500.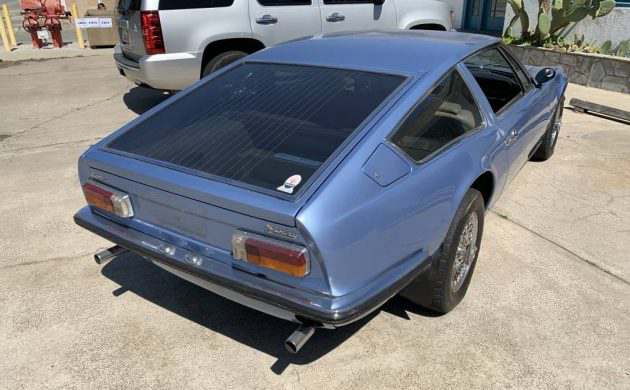 Thanks to Barn Finds reader Pat L. for the find. The Maserati wears a very pretty shade of paint the seller refers to as Caribbean Blue, which is likely what was on the mind of the member of the armed forces as he loaded his beauty onto a plane or ship for transport home. The Indy combined V8 power with four-seat convenience, joining the ranks of other Italian grand tourers that apparently saw the need for more passengers to enjoy the experience of piloting a GT car with a sonorous powerplant. The back tailgate added a layer of convenience not normally associated with a sports car, but I doubt the original owners were thinking about Home Depot runs when they bought it.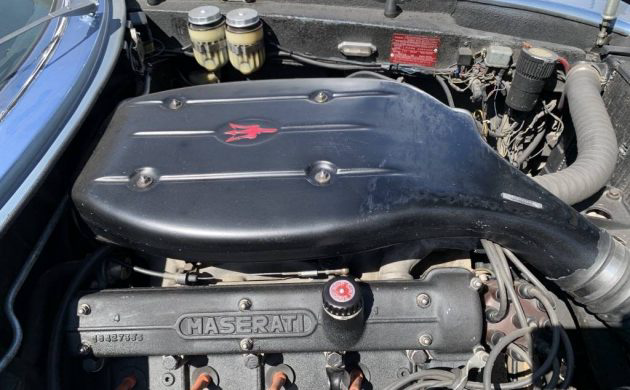 The heart of the Maserati is a four-cam, 250 b.h.p. V8 that broke from tradition with older models relying on six-cylinder powerplants. The seller doesn't include any details about recent engine maintenance (or any details on the health of the drivetrain, really) but one can hope a car as special as this has been treated properly. The engine bay looks reasonably complete but by no means is in a show car state of preservation; however, that could simply mean the Indy has been used as a regular Sunday drive, which does far more good for the health of the car than simply sitting in a static collection. The listing simply says it "…runs and drives great."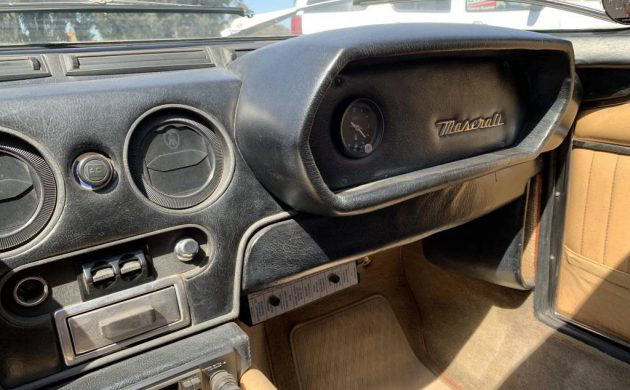 It also claims the asking price puts it in the territory of being "…priced to sell," which may be a fair statement. The lower end of prices I've seen for properly presented and marketed cars is around $65,000, so the seller is likely correct that the ask here is a good one. However, when you see the interior, it reinforces what the under-hood pictures looked like in terms of being presentable but not overly detailed. While I stand by my statement that I prefer to see exotics like this actually used as intended, there's also some concern that not enough proactive maintenance has been performed. For the asking price, perhaps there's a cushion baked in that will help pay for some deferred repairs.
Have something to sell? List it here on Barn Finds!