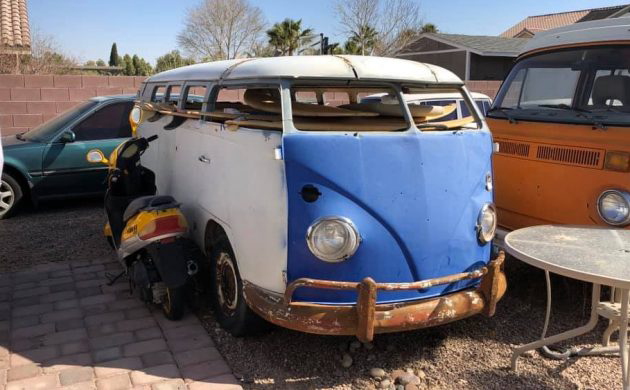 A seller in Las Vegas is unloading his stash of air-cooled Volkswagen projects, and it looks like there are some real diamonds in the rough – along with ones that aren't rough at all. This Type 2 Bus has been chopped significantly, a custom touch you probably wouldn't do now if you found a Bus of this vintage in stock condition, but it's OK – he's got plenty of those, too. Truth be told, I really dig the chopped roof on this one and bet it would look amazing with a set of polished Fuchs and some surfboards on top. Check out the full listing here on Facebook Marketplace with prices listed for all but this custom job.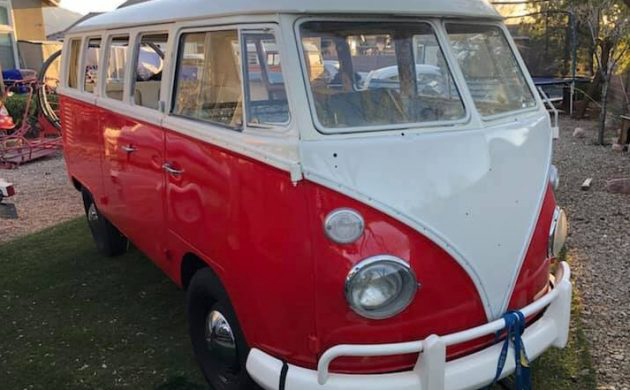 This 1967 Bus is listed with an asking price of $22,000, which seems like a reasonable price as it looks like some level of restoration work has transpired. The paint appears to be fresh and the glass is still out, so maybe it was recently resprayed. One would hope given the Las Vegas location that these are all desert-dry examples, and while there's just one picture, this Bus doesn't show any tell-tale signs of major corrosion. The level of completeness would certainly dictate a final offer price, but assuming the glass can be re-installed prior to the sale, I don't think the price is far-off given current market trends.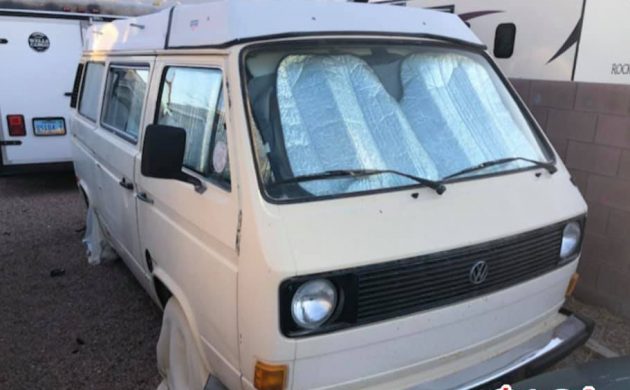 This is the one that catches my eye and the lone water-cooled offering. It's a 1983 VW Vanagon Westfalia, which has the proper pop-top and typically has the full assortment of cooking equipment and sleeping quarters inside. Given someone has taken the care to block the relentless Nevada sun from baking the cabin, I'm hopeful it's still intact inside and hasn't been stripped of its pricey camping equipment. The body looks nice, but again, there's just one photo. Seeing the tires covered too suggests it spends most of its time outside, but if proper protective measures have been taken, that's not the end of the world. The asking price for this Vanagon Westfalia is $10,000.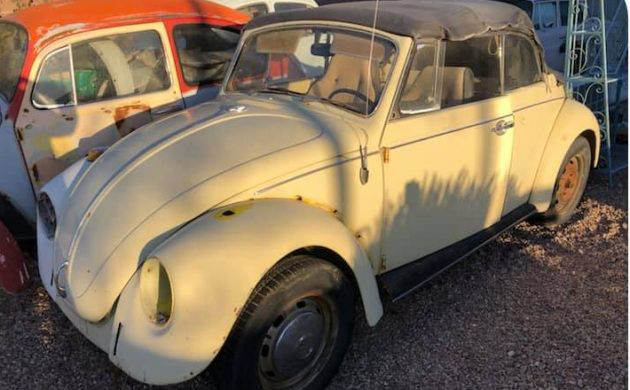 If you're a Beetle fan, don't worry – he has one of those too, in the form of a restoration-ready 1968 convertible. The earlier models are always desirable, and while this isn't super early, a late 60s convertible is marginally more desirable than, say, an early 70s model. The seller is asking just $4,800 on this one but doesn't specify whether there's an engine or transmission included at that price – it does appear to have an interior. Other models up for grab include a 1978 Bus with the high-top roof, a '76 Westfalia, a '76 Bus with the standard roof, and another '68 Beetle hardtop for $1,600. The listing also mentions numerous parts are up for grabs, so get thee to Vegas if you're an air-cooled fan in need of a project.