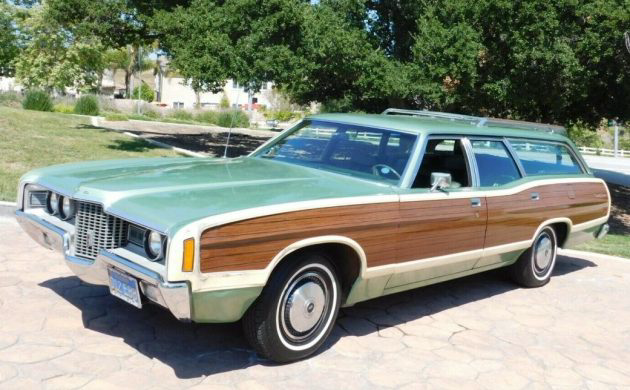 Those wagons keep on rollin'. We've had a lot of station wagon coverage lately on Barn Finds and their growing popularity is notable. Last week, it was this '73 Ford Country Squire and today, it is an equally impressive 1971 Ford Country Squire. I thought the comparison would have value as the '71 model is lacking the ice-breaker sized front bumper that was such an imposition on the '73. It's also green and I can't turn down a green car. With no further adieu ado, here is a very nice '71 Ford LTD Country Squire wagon, located in Simi Valley, California, and available, here on eBay for a current bid of $12,600, 42 bids tendered as of this writing.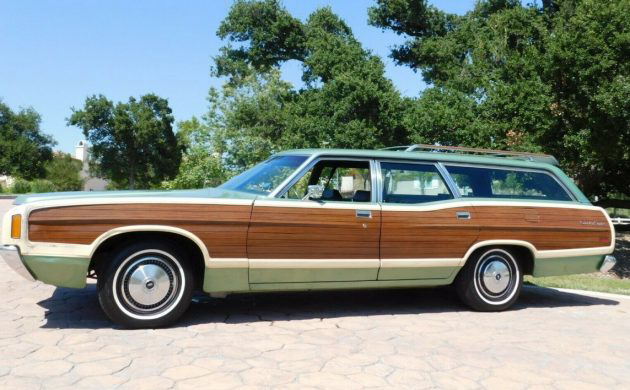 Being a Country Squire means fake wood paneling, lots of it but then most station wagons in this era had one model in their line-up slathered in it. It seems peculiar in the light of modern times but it was a bit of a status item back in the day and was usually reserved for the top drawer model. And being a Country Squire, it sat above the Country Sedan and Ranch Wagon alternatives.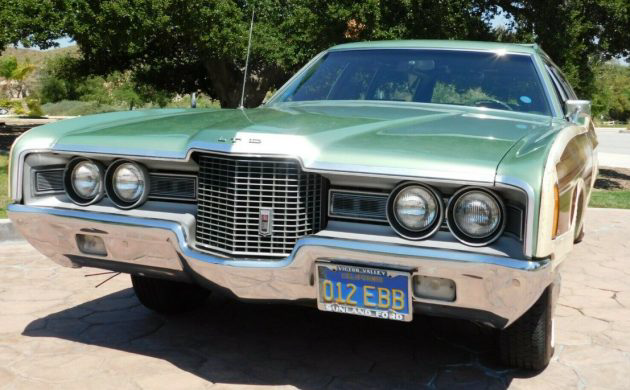 With 69K miles of experience, this big Ford is barely broken in. And it looks it! How one keeps a car looking this nice over an almost 50-year span is hard to fathom. The seller claims that there is some patina present, as well as a minor brush with a solid object that is evident, but other than the left fender trim, it's lost on me. We had station wagons in my family back in this era and between teenage drivers (with a few Spring breaks thrown in for good measure) and hauling every conceivable thing under the sun, they usually looked rode hard and put away wet by their sixth birthday. This wagon still, after all of these years, has a magnificent, deep finish with non-faded paneling. Of course, California has been very, very good to its overall psyche but there is nothing needed in terms of this car's exterior. And I can't recall if I have ever spied a '71 full-size Ford in Seafoam Green but it is just perfect!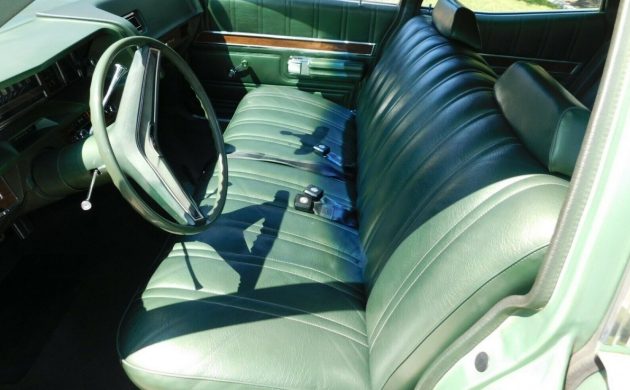 The interior is, what else, green! But it is as spotless as the exterior – there is no sign of use, wear or weather-based deterioration. The carpet, vinyl upholstery, dash and instrument panel look much as the did when this Country Squire rolled off of the assembly line. The seller states that it is all original and it is a two-owner car – it seems almost impossible that it could have held up as nicely as it has through, what is now, three owners.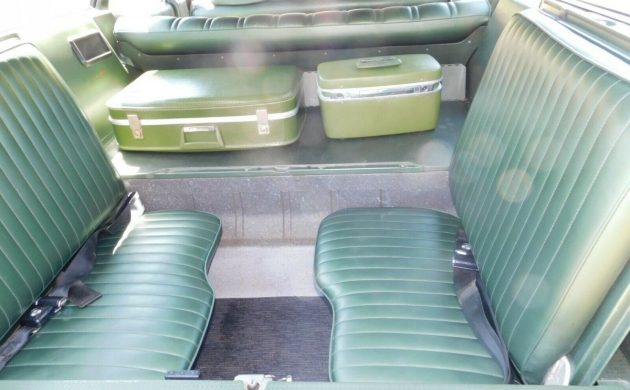 As you may recall with the '73 Country Squire reviewed last week that even though Ford advertised the passenger capacity as being eight, though some considered that the opposing way-back seats really upped the count to ten. My thought was maybe if they are really good friends. This seller is going with a ten count as well; take a look at the layout and see what you think.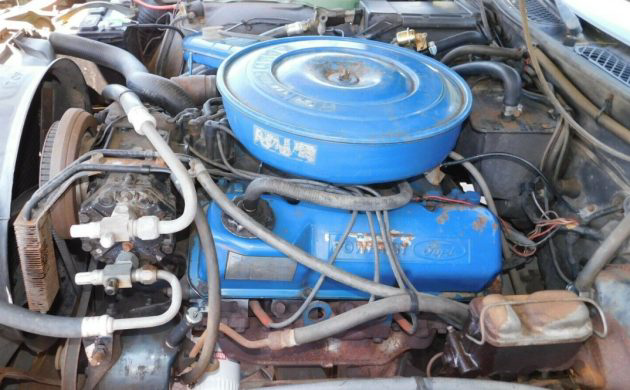 Under the hood of this big Ford is the new for '71, 260 gross HP 400 CI V8. Interestingly, the old 390 CI "FE" engine was still available as well but not for California destined vehicles. The seller adds, "This car runs and drives fantastic and has had a $1,000 brand new aluminized exhaust system with muffler, steel radial tires and full tune-up done since pictures were taken". With all of that in mind, this wagon should be good to go. As is almost always the case, a three-speed automatic transmission handles the gear changing chores.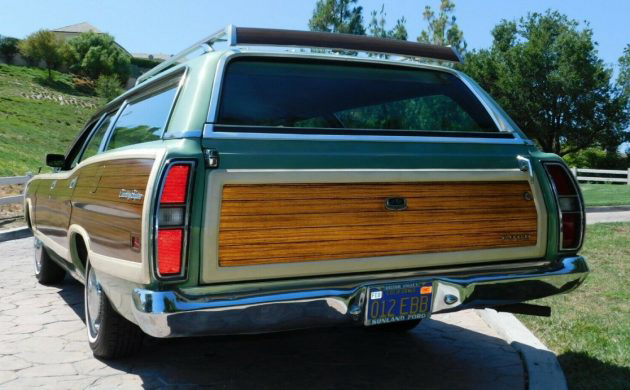 So what's not to like? Nothing as far as I can tell and 42 bids would agree. There is one day to go in the bidding action and someone is going to end up with one heck of a fantastic wagon. Might that someone be you?