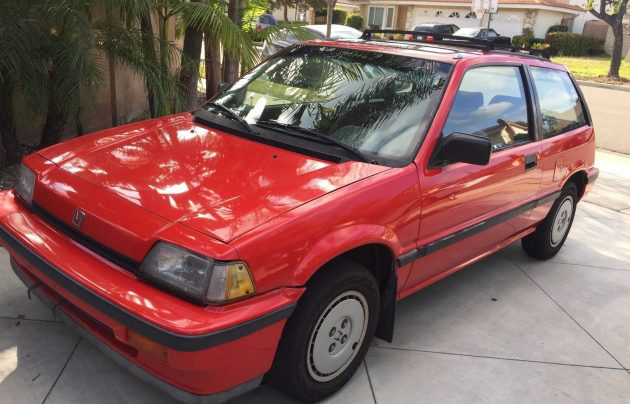 This completely stock 1986 Honda Civic Si is a rare find, but calling it completely original may be a stretch. The seller notes a repaint by Maaco in the past year which was performed to address the sun fade typical of older California vehicles. Despite this, it sounds like the seller did it the right way by removing all trim before the repaint commenced. Find this mostly-original Civic Si here on eBay with the reserve unmet.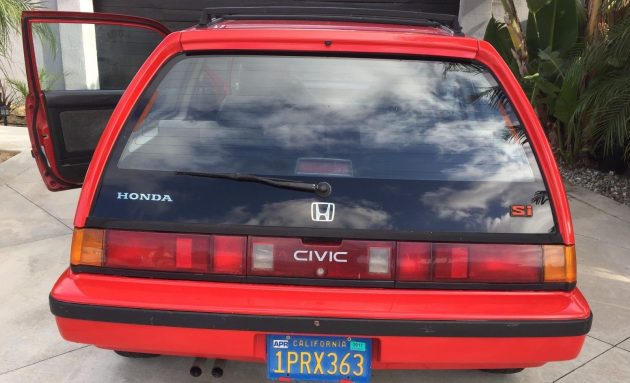 The old-school California blue plates (sort of the new black plate, if you will, now that those are being issued again) give some indication this Civic's originality. Effectively a CRX Si with four seats, these third-gen hatches are increasingly hard to find in anything other than rotted-out or modified condition. Despite the repaint, this example was likely well-preserved before heading to Maaco, as all of the Si-specific components remain in place: dual-outlet muffler, Si badges, moonroof, air dam and more. Lenses and glass look clean, too.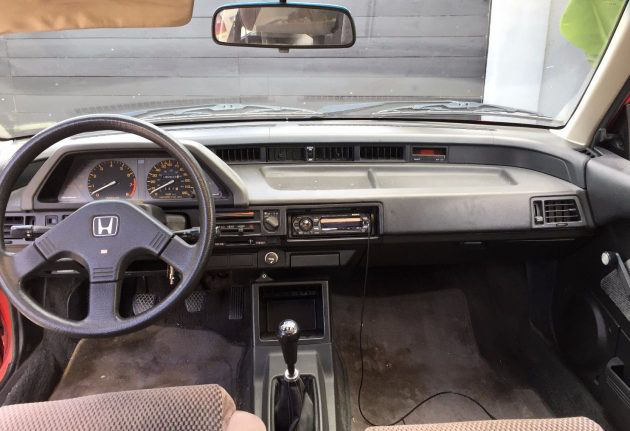 Honda interiors of this era are exercises in simplicity and entirely driver-focused. Three-spoke steering wheel, nicely bolstered sport seats and a smooth-shifting Honda manual transmission. The floor mats are a bit tired and some Coco woven mats wouldn't look entirely out of place given this generation is now 30 years old. Dash plastics look good despite the apparent sun-damage done to the exterior surfaces. Weather-stripping is also said to be in good shape with no apparent leaks.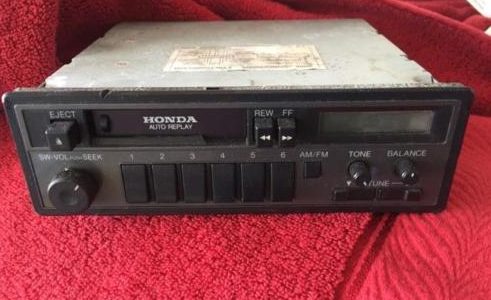 The seller has done a nice job of preserving the car's various OEM bits, right down to including a correct factory radio. OEM mudflaps and roof rack are also installed, and the wheels still wear Si-specific hubcaps and tires with 60 percent of their tread left. Despite the seller calling a repainted car "all original," there's not much here not to like. The Civic is located in Orange County, California, and if the reserve is set at $5K or less, we see this one finding a new owner.