This isn't a crazy custom job like the former postal Jeep that we saw back on, oddly enough, April 1st. This 1977 Jeep DJ-5F is a blank slate for the next owner. It's on Craigslist in Duluth, Minnesota for $2,995. This Jeep is from Phoenix, AZ and the seller says that it's not rotten, which I'm assuming means no rust!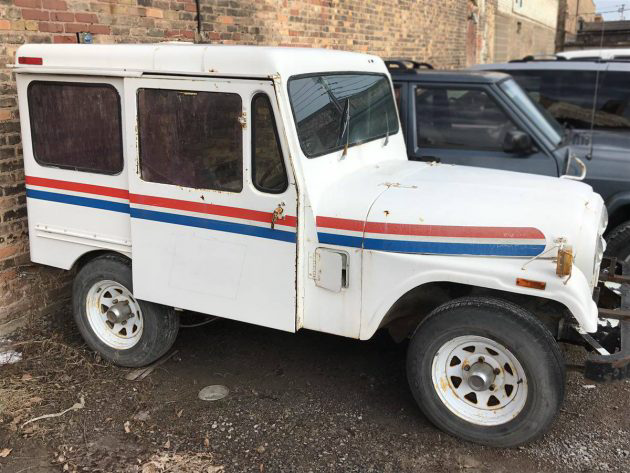 I still remember growing up on the outskirts of the city, on a gravel road, ahhh… the country life. We knew our mailman (they weren't "postal carriers" in the 1960s and 1970s) by name and he was more of a friend than just a mailman. We'd see him every day when we were outside playing, something that kids rarely even do anymore. Remember those days? Back when you probably had one rotary-dial phone in the kitchen, before every kid "needed" a $100 a month smart phone like kids seem to absolutely have to have today? This is just a guess, but could that be why they don't go outside and just goof around anymore? Just a theory…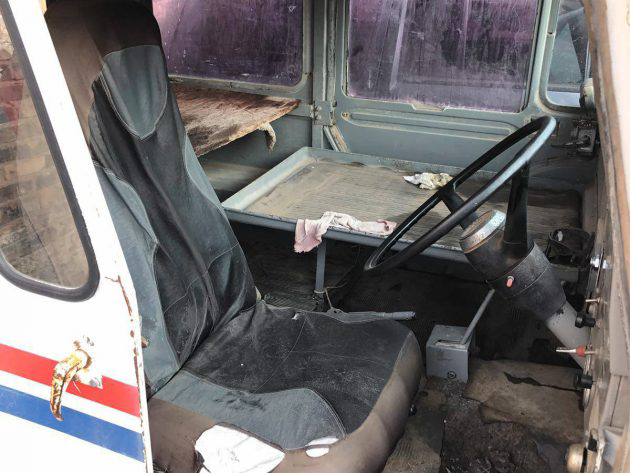 Then, one day there was a note in the mailbox saying that they were switching to smaller Jeeps in place of the cool vans that they were using, in the name of better MPG and saving money. We all had to move our mailboxes down a few inches because the new Jeeps were much lower than the vans were. You can see that this one is right-hand drive, as most of them were, and you can also see that the interior will need some work. Hopefully desert rats and mice haven't been in there, but I'm assuming the worst.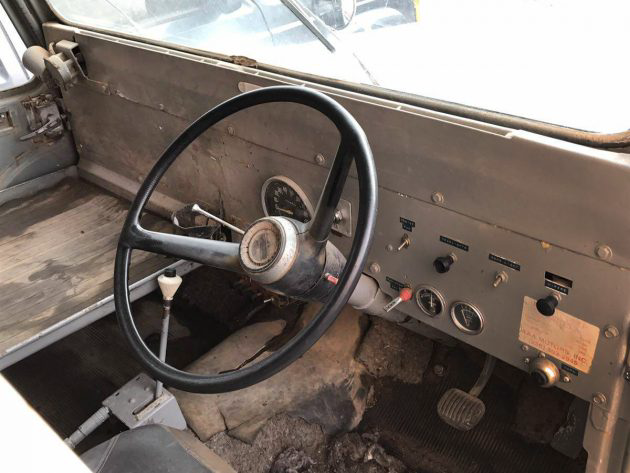 The simple dash layout looks nice and clean and being an Arizona vehicle, I'm surprised to not see a cracked steering wheel after 4 decades, but maybe it was parked inside for all those years. The flooring looks fairly tore'd up, as they say.. but since this one supposedly isn't rotten with rust, the next owner should be able to strip it out and replace the flooring with whatever they want in there. I'd put down a layer of Dynamat first, but that's just me.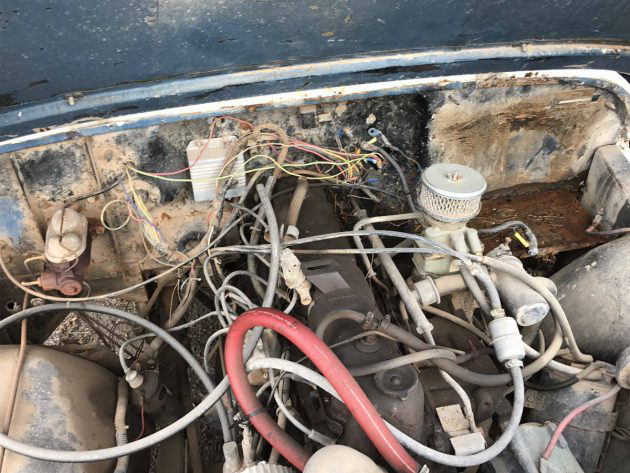 I think there's an engine under that unbelievable tangle of wires and hoses! WOW! I'm hoping that the famous desert rodents haven't gotten into things as far as the wiring goes. The seller mentions that it "runs, needs some misc work", but they don't elaborate on exactly what work it needs. There's an AMC straight-six under there, somewhere, and it's backed up by a 727 TorqueFlite automatic. The air cleaner isn't original, of course, and I'd sure want to clean things up under that hood. Have any of you owned a former postal vehicle of any kind?