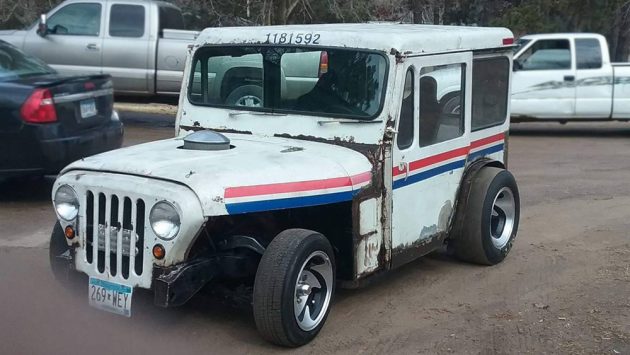 Have you been hankerin' to get your junk mail even quicker? Well, fret no more, this 1971 Jeep DJ Custom ride will deliver the goods. This cool custom can be found on Craigslist for $4,500 and the seller says that it's FAST! I don't doubt that one bit. It's located in the Isanti, Minnesota area. You'll be haulin' more than mail with this thing.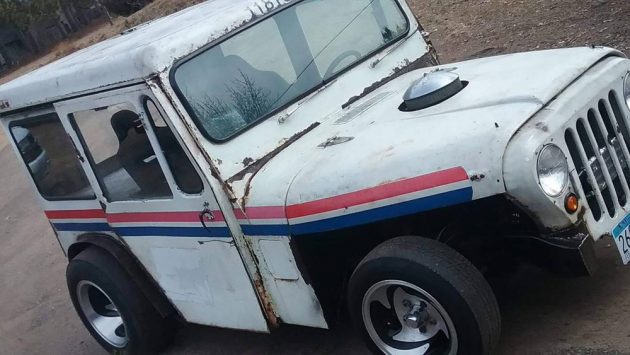 "Neither snow nor rain nor heat nor gloom of night stays these couriers from the swift completion of their appointed rounds" And, I mean swift! This sweet little mail box is titled and fully-insured and can be driven every day, but you can see that it should be tidied up a bit to really wow the car show crowds.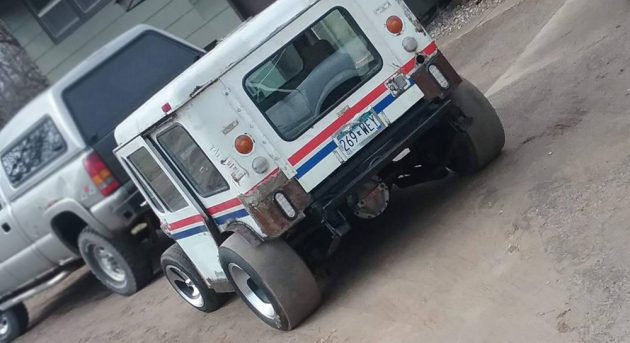 I'm not sure if the seller is a recent tech-school photo degree graduate, or maybe they do wedding photos on the side? Or, maybe they operated a camera while filming the old Batman series on TV where everything was at an angle (like most wedding photos are now, apparently that's a "modern, fresh look"), but showing your vehicle at an angle may not be the best way to show it off. Just an observation.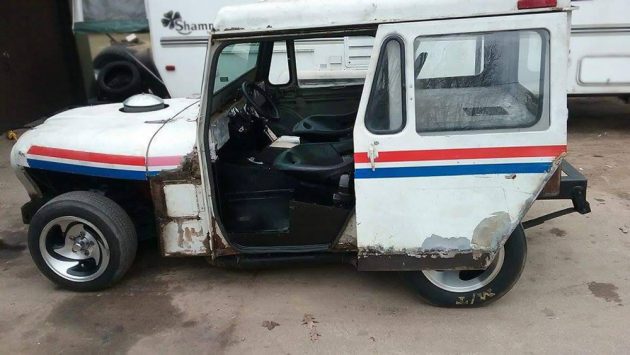 That being said, most likely unnecessarily, this really is a cool vehicle and the owner/seller has done a lot of custom work here! It's "sitting on a shortened 99 S10 frame". Not to mention its "built 10 bolt rear end, traction bars, driveshaft hoop, aluminum floor, and a lot more too much to list."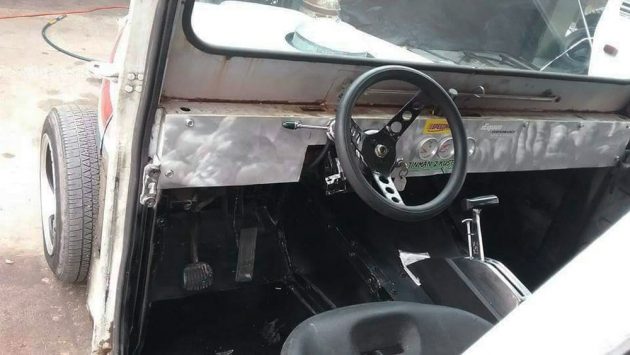 With a little work this could really be a cool custom, even more so than it is now in its rugged-but-still-cool state. No third pedal here, this "transmission is a heavy built turbo 350".  The seats aren't made for cross-country duty, but they should work around town, or 1/4-mile at a time…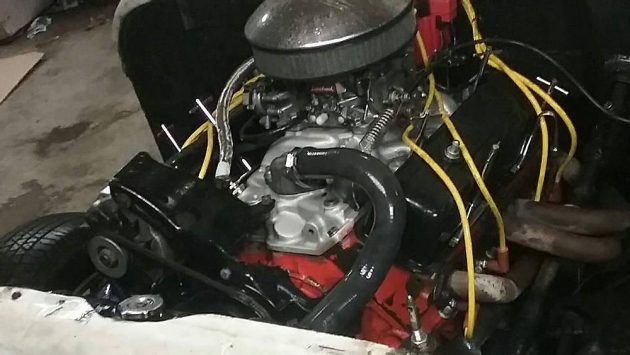 That's not an AMC engine! This is "a 400 horse small block Chevy 383 stroker engine." For a vehicle that originally weighed 1,550 pounds soaking wet, that's a lot of power, to say the least. Have you ever made a crazy custom like this? This seems like a lot of vehicle and a lot of custom fabrication for $4,500, doesn't it?