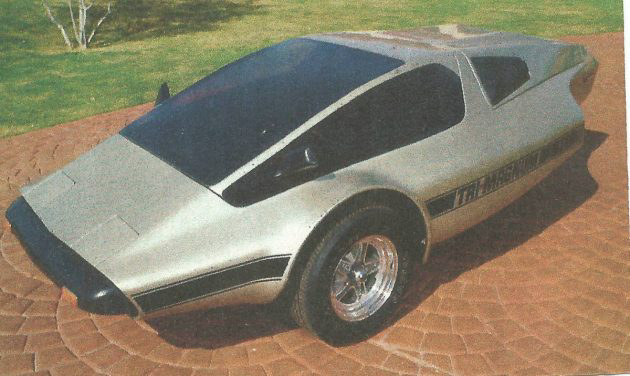 Way back, when dinosaurs were kings, we were a very handy nation.  Without 87,000 channels on TV, other distractions occupied our time.  One of the biggest distractors were do it yourself magazines, such as Popular Science, Popular Mechanics, and Mechanix Illustrated.  Every month, these magazines would have detailed articles on such diverse topics as "How to Build a Mobile Garden Cart" to "Build This Home Waterboarding Chair."  The men of this great period of American history would then go into their garages and begin building these items using the vast amounts of tools all real men possessed.  We were a nation of builders, and we were not afraid to tackle any task, no matter how complex or absurd.  There exists, for sale on Craigslist out of Prophetstown, Illinois, one last unfinished relic of this long bygone era.  A gentleman is selling most of what you need to create a Tri-Magnum rolling trike, and the secret plans from Mechanix Illustrated to build this futuristic transportation conveyance.  The cost of admission for this radical project is just $900, and we have intrepid reader Pat L. to thank for tipping us off to this opportunity.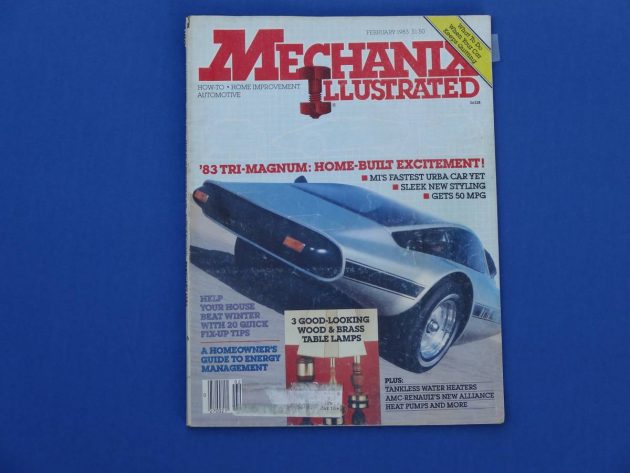 The Tri-Magnum was a build it yourself three wheeled trike that Mechanix Illustrated promoted in a 1983 cover article.  Looking like it had been built for a sequel to the global hit movie Megaforce, this motorcycle based home built isn't exactly a kit car.  With a kit car, you usually find a donor chassis, engine, and suspension and attach a body kit and all the trim to that.  With the Tri-Magnum, you had to source a Honda Goldwing, the front suspension and steering of a Corvair, and surely some more junkyard parts and pieces.  After you started assembling this futuristic rolling movie prop, I am sure a number of raids on the local hardware store were in order as well.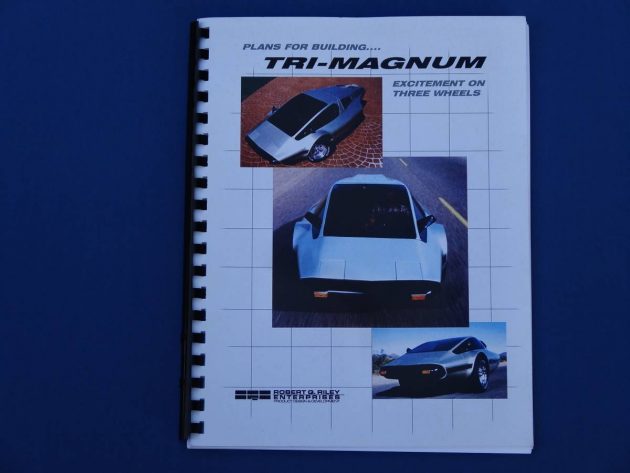 The plans for building this aerodynamic road warrior come as both a 73 page manual and 13 separate 18″X24″ blueprints to assist in fabrication.  While the seller seems to have had these plans for some time, updated plans are still available by the designer.  R.Q. Riley is the gentleman's name, and he also has a website that can tell you a lot more about these 50+ mile per gallon wonders.  While I think the skill level needed to put one of these together in a professional manner is fairly high, the seller thinks that nearly anyone can throw one together.  Maybe he needs to interact with the general public a bit more.  While there are still a few people out there with the tools and the talent, the general public has, sadly, made it a habit to look down on people who work with their hands.  Just look at the problems we as a society are having trying to interest students in vocational careers.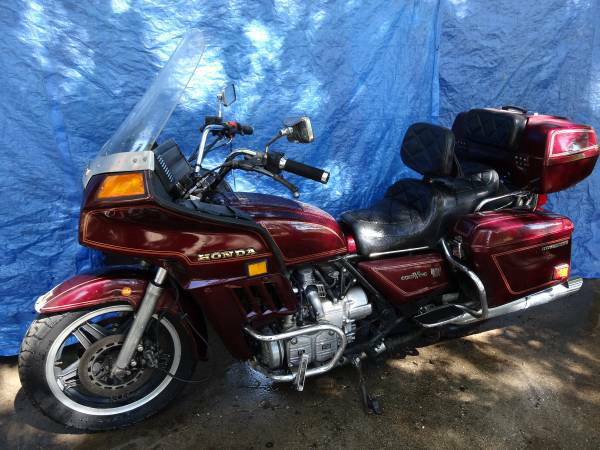 The seller has included in the price a 1982 Honda Goldwing with an 1100 cc engine, the Corvair front suspension that you will need to complete the front end, the booklet, and the blueprints.  The owner does warn us that the Gold Wing has a blown head gasket to add to your laborious pleasure.  The plans must be for an older design, because Mr. Riley talks about the kits having a VW based front end.  I am assuming these are parts from the old Beetle, but Corvair parts should work just as well.  This might be the most hard to source parts you would need, as Beetles and Corvairs are no longer as plentiful in local junkyards.  Their time has passed.
Of course, you have to ask yourself if time has passed by build it yourself cars like this as well.  While it might be a fun project, it is really not that practical.  Without opening windows, an air conditioner, or the creature comforts of a car that we all take for granted now, would the cost and time spent building it be worth it, or would it end up as lawn art?