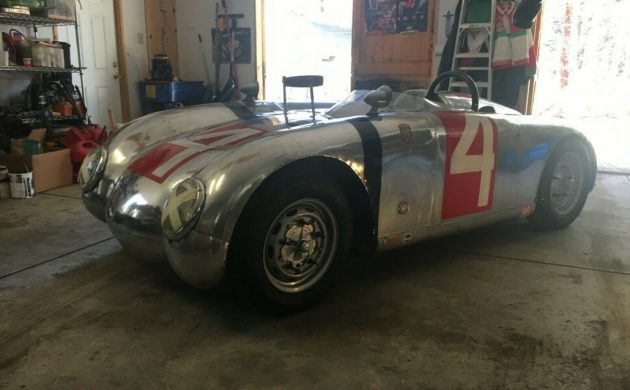 There are times when a classic car will appear on our desks here at Barn Finds, and it becomes difficult to know where to begin. That is the case with this Porsche 356-inspired racer that was created by Chris Runge. It is unique and based on a German racing car that appeared following World War II. Sealing the deal is the fact that a land-speed record holder built the engine, and it pumps out a lot more than the 36hp that it did when it rolled out of the factory. If you want to become the owner of a unique classic, you will find the Runge located in South Lake Tahoe, California, and listed for sale here on eBay. The owner has set the auction to open at $200,000, but there have been no bids at this point.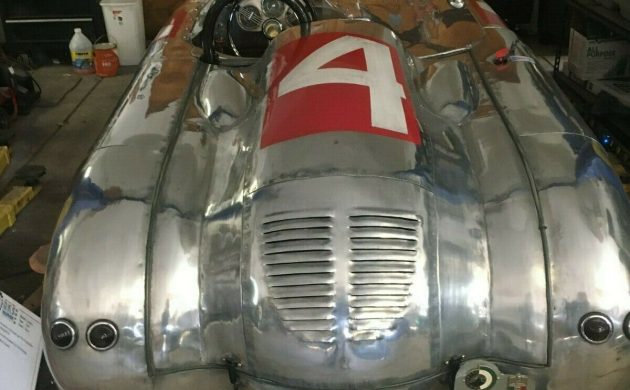 When hostilities concluded at the end of World War II, performance car enthusiasts and "wannabe" racers were left in a difficult position. Money was scarce, while the materials and mechanical components that these people had previously used to create their race cars were even rarer. Against that backdrop, ingenuity was called for. The government and various other authorities had first-call on steel and other materials required in the rebuilding effort, leaving these enthusiasts to fight over the scraps. However, those scraps were better than most people initially realized. The Volkswagen factory had been churning out thousands of military vehicles during the war, and these proved to be a great source of engines, transmissions, and suspension components. The other material that was available in abundance was aluminum. This had been used in the construction of fighter planes. It was readily available, light, and easy to work with. Therefore, the modestly powered VW engine would be asked to push along a car that weighed about the same as a McDonald's burger! One of the more successful cars was built by Kurt Kuhnke, and it is upon that car that Runge created this classic. The chassis was constructed out of tubular steel by Chuck Beck, and the hand-formed aluminum body was laid over the top. With the mechanical pinnings all coming from VW, the vehicle's overall weight is a mere 1,250lbs. The panels aren't perfect, but that is a large part of the appeal of this car. It is based on a vehicle that someone built in their shed in the mid-1940s. The person in question wasn't a coachbuilder, so the car was bound to have a few rough edges. Runge has attempted to recreate this look, and he seems to have done so successfully. The lack of paint is also symptomatic of the 1940s. The paint was another material that was in short supply, and since aluminum doesn't rust, paint was little more than an aesthetic choice. Many builders chose to polish the raw material, and that's the case here. When you look at this vehicle, if you didn't know better, it would be easy to believe that it rolled out of someone's home workshop in the 1940s.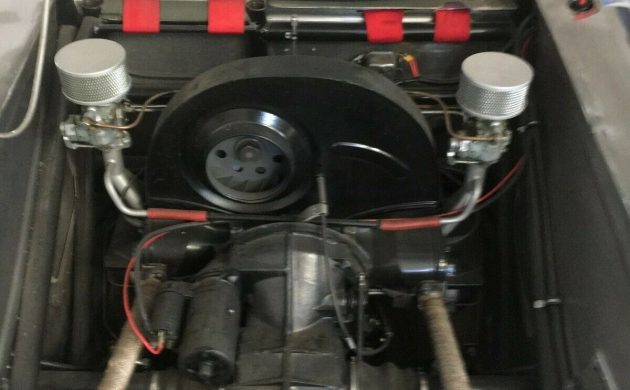 A light vehicle is never going to require mountains of power to offer respectable performance. It is a recipe that Porsche has been using for decades, and it is a recipe that was used by racers after the war. Chris Runge wanted to follow this thinking as closely as possible to create a faithful tribute to those times. When you create a car that will command a six-figure value, you don't want to sling in any old motor that you find at your local pick-a-part. The engine needs to have some pedigree, so why not have one built by a specialist who also happens to be a land-speed record holder. The gentleman in question is Tom Bruch, a man who virtually wrote the book on extracting the maximum amount of power out of an air-cooled Volkswagen motor. In this case, he started the build with a 36hp engine of 1958 vintage. This was stripped, and a modified Porsche 912 crankshaft replaced the standard component. This increased the engine's capacity, but Mr. Bruch wasn't finished there. He fitted the motor with Wolfsburg West Dual port heads and dual carburetors, along with a very special camshaft. The cam had been a gift to Tom from Ed Iskenderian in 1966, and Tom slotted it into an engine that he used to set a land-speed record in 1967. That's a great piece of racing history right there. As you can hear in this YouTube video of Tom Bruch firing the motor on a stand for the first time, the engine sounds absolutely incredible. All of the effort was worth it because the power output has jumped from 36hp to a whopping 85hp. Bolted to the flat-four is a 4-speed VW transaxle, while the suspension features Porsche-style adjustable torsion bars on all corners. The owner says that the Runge runs well and that it is exciting to drive.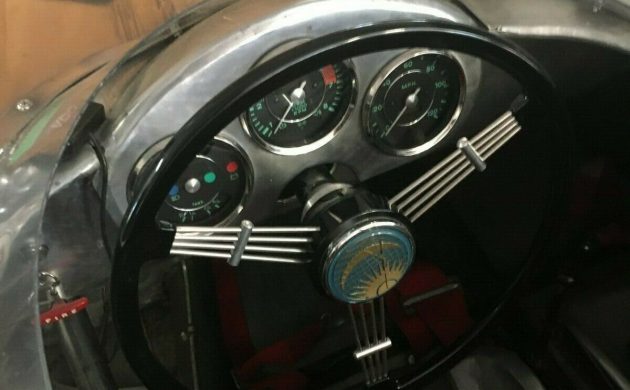 Because it is based on a historic racing car, the Runge's interior is lean, mean, and purposeful. There is a minimum amount of padding and upholstery on the seats, but everything else is polished aluminum. Even the seat shells are made from the same material, and they have had holes punched into them to reduce weight. A tachometer dominates the dash, while there is also a speedometer, a fuel gauge, and some warning lights. A banjo steering wheel helps the driver keep control of the machinery, but there are a few minor modern touches. The vehicle is approved for SCCA competition use, so it is fitted with a fire extinguisher system, an emergency electrical cut-off, and 5-point racing harnesses.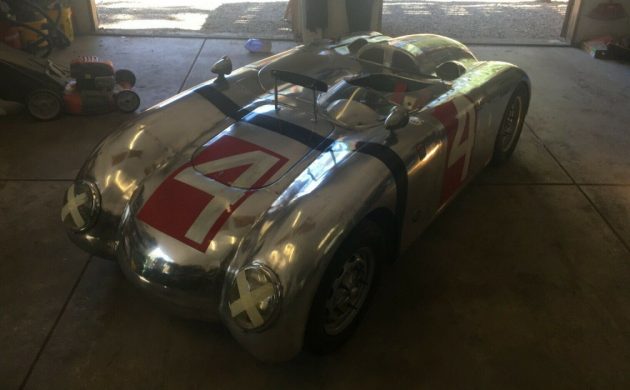 This Runge Racer is not a cheap car, and it also won't appeal to everyone. You can be sure that it won't be the most comfortable car on the planet, nor will it offer the best performance. However, what performance it does possess, it should give willingly. It represents one man's attempt to recreate a car from an era when times were about as tough as they were ever likely to get. The original car was built in an environment of austerity and hardship, a period that we can only hope will never be repeated. Cars like this offered a beacon of light and inspired hope in those who saw them, and it is fitting that they should be commemorated today. That is what Chris Runge has done with this car, and I hope that the owner finds someone who will appreciate this car for what it represents.