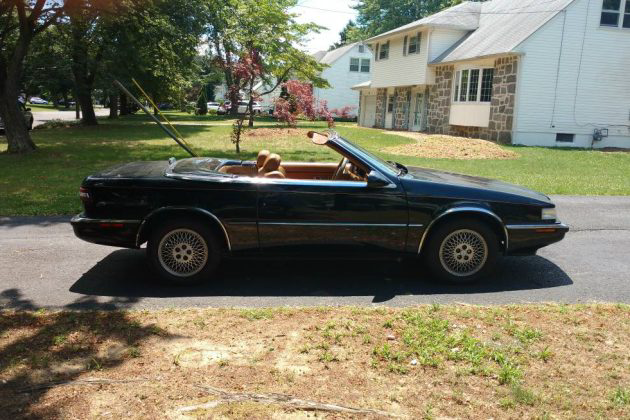 These days, Chrysler and Maserati are joined in corporate matrimony under the umbrella of Fiat Chrysler Automobiles, or FCA, but years before this blessed union came to pass, the two had a brief dalliance that didn't portend a rosy future together. Under the matchmaking eye of one Lido "Lee" Iacocca, the two produced the Chrysler TC by Maserati convertible from 1988 to 1991 before going their separate ways, until fate intervened to reunite them nearly two decades later. Bill Walters intrepidly ventured into deepest South Jersey craigslist to find this '91 TC, offered in Cinnaminson, NJ, for a mere $2,500. Could this Italo-American be the cheap date you've been looking for?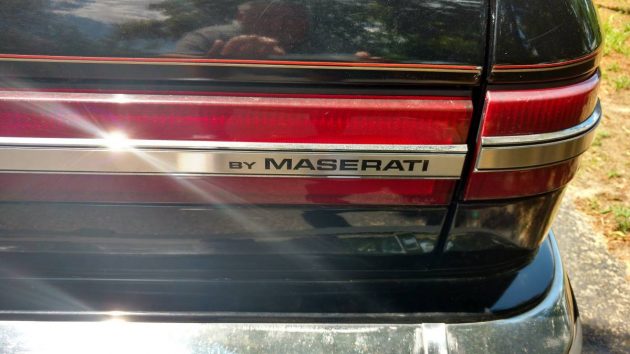 Lest you think that "Chrysler by Maserati" means that a sonorous, high-revving Italian heart was transplanted into what looks a lot like a run-of-the-mill LeBaron, you should know that this TC, like most of its 1990 and '91 brethren, is powered by an Illinois-built, Mitsubishi-supplied 3-liter V6, mated to a four-speed automatic. It was, in fact, the bodywork and interior that were furnished by Maserati; Chrysler engineering plus Maserati build quality, especially in the '80s, doesn't necessarily mean that either company was playing to its strengths. Despite its resemblance to the LeBaron, by the way, the TC is more closely related to the shorter-wheelbase Dodge Daytona, but they're all just branches on the K-car family tree. The opera windows on the detachable hardtop are pure Iacocca.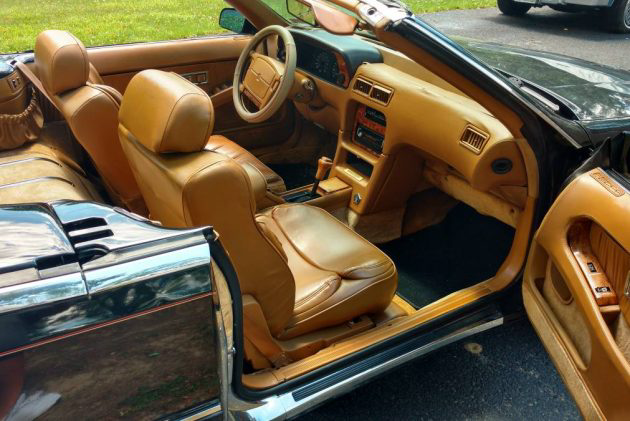 Perhaps the biggest justification for the TC's $37,000 MSRP when new—aside from the expense of having the car built in Italy, obviously—was its hand-stitched, all-leather interior. I imagine sliding into this luxe cocoon would be like diving into a bowl of butterscotch pudding that smelled like cow. The lack of wear on the seats here belies the claimed 49,000 miles, although there's some puckering on the dash pad and both door cards appear to have shrunk and warped a little. Quite presentable, overall.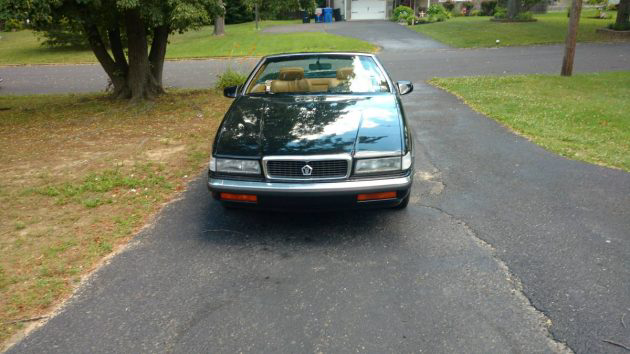 The whole car looks to be in pretty decent shape, even if it's neither Chrysler nor Maserati's all-time greatest effort, and is said to run and drive well. I know of a guy who's been trying (unsuccessfully, I should note) to sell one of these for twelve grand, so why is this one so cheap? All we know from the ad is that the seller is losing storage for the car. Simple Chrysler and Mitsubishi underpinnings should make this a fairly low-cost tourer if you want to make a long-term commitment, and at a $2,500 price of entry, the first date couldn't be any more awkward than Chrysler and Maserati's, could it?