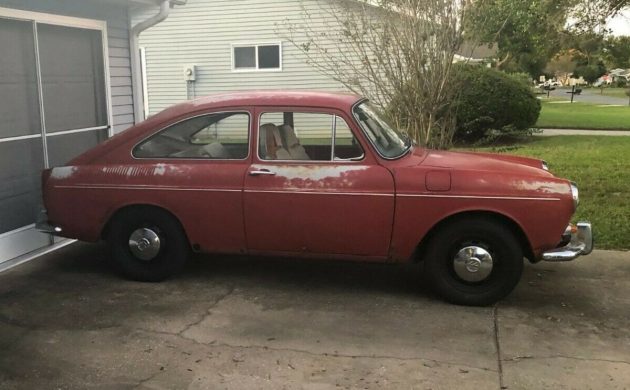 This 1969 Volkswagen Type III Fastback was found baking in the Florida sun in the proverbial little old lady's backyard, according to the listing. It runs and drives and aside from the sun-scorched paint and interior, it looks quite sound. The seller notes he picked the car up in hopes of having a rust-free project on his hands, but budgetary needs dictate otherwise. It's now listed here on eBay with a suggested opening bid of $4,000 and no reserve, but there aren't any bids at the moment.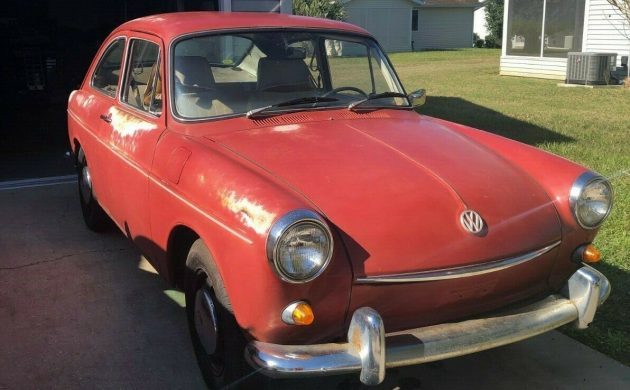 Parking stickers show that this Fastback has likely been a Florida resident for a long time, with the VW at one time living in Gainesville. It's now listed in Ocala, one of my favorite places for hunting vintage tin. I'm not sure why, but I've always done well when scavenging in the junkyards down there. The Fastback isn't perfect, with sun-bleached paint and a dented rear bumper, but for a vehicle that hasn't seen the inside of a garage in years, it's surviving quite well. Photos show it received an aftermarket dual exhaust at some point in the past, like so many other Beetles and 914s of the same era.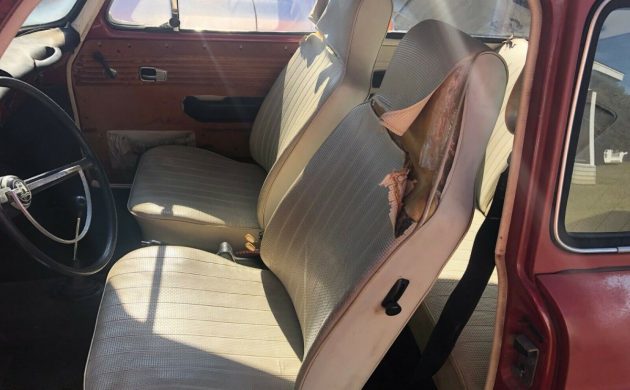 The interior looks like it'd be almost perfect if not for the sun-damaged seating surfaces. This is pretty typical of a car that has languished out in the sun, and I'm actually surprised it's not worse than it is. The interior otherwise is holding up well, but I'd count on finding replacement seats and a dash if you want it to be perfect; otherwise, just get some seat and dash covers and call it a day for the time being. It's pretty clear this Fastback has never fallen prey to the customization crowd, aside from the exhaust, which is so common at this point you could consider it OEM.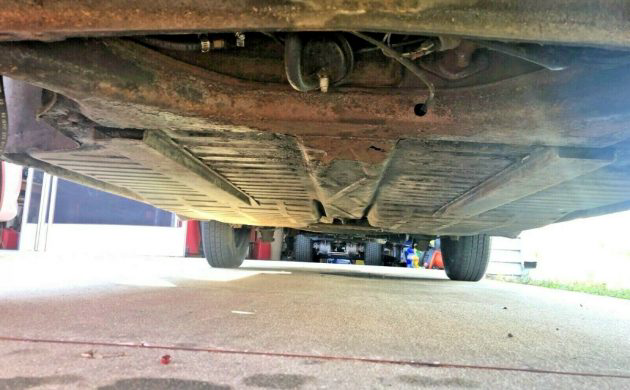 The seller notes this is the first year a Type III could be had with fuel injection, along with front disc brakes. While it does run and drive, the transmission pops out of fourth gear. There's no bondo to be found on the body, per the seller, and the undersides look quite with no obvious need for floor pan replacement. While far from the most desirable air-cooled ever made, these show up for sale rarely enough that a survivor like this one is worth paying attention to. I'd be sorely tempted to lower it just a tad on some Porsche-style Fuchs to create a Cal-look cruiser on the cheap.