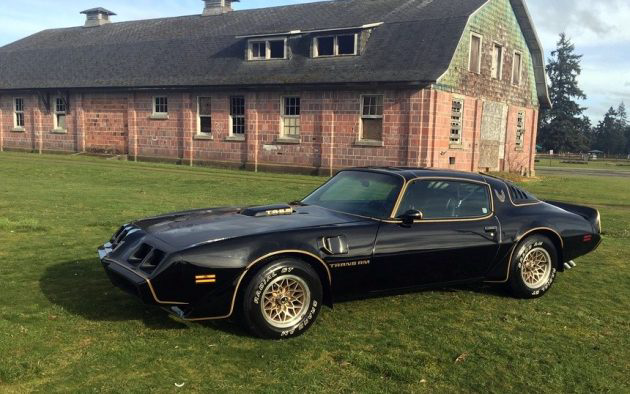 There are so many nice Trans Ams still out there! People must have assumed they would be collectible some day so they stashed them away. Well, they were right, but I still think it would have been more fun to thrash mine instead. Anyway, this awesome example is claimed to have been with the same owner for 33 years! It's only showing 61k on the odometer and everything is said to work as it should. It's located in Tacoma, Washington and is listed here on eBay where bidding ends in a few days.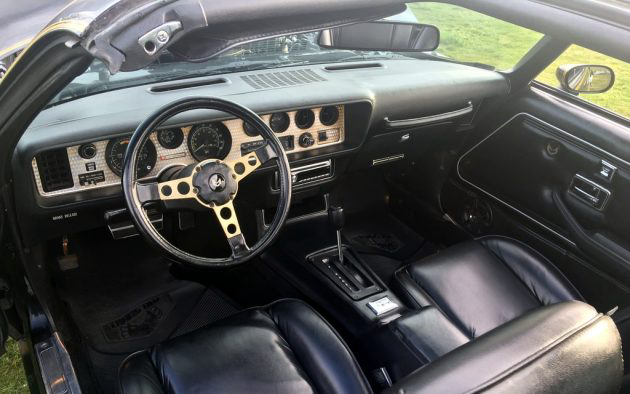 This isn't just any old black Trans Am. It's a Special Edition car so it included many unique touches besides the black paint. There's a gold bird on the hood, gold on the grill, and gold in the pinstriping. It even rides on gold Snowflake rims. The theme continues inside with a gold swirl dash, gold steering wheel, and even little gold birds on the door panels and shift knob! Everything is claimed to work in here and someone has already fitted a CD player so the only thing left to do is to repair the AC system.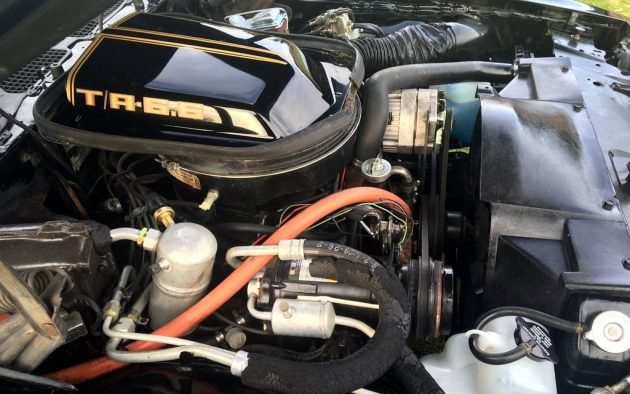 Personally, I would rather have the stock radio in the dash or nothing at all because my ears would be busy listening to this. Yes, there is an engine in there under all the hoses. A big one too! Four hundred and three cubic inches may sound like a lot, but unfortunately the emission rules of the day choked things down from what they had previously been. There are rumors out there that you can remove the catalytic converter and a block off plate in the hood scoop to really unleash the beast. Has anyone experienced this firsthand?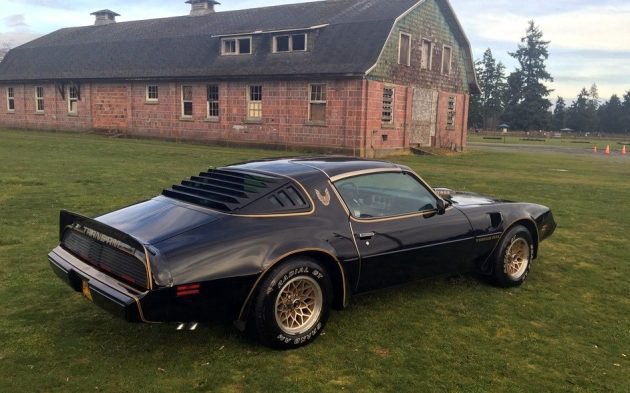 The gold accents, louvers, and flipped up spoiler really make this thing a looker. This black beauty has had one respray, but it was completed 14 years ago so it must have been done right. The fact that it's not the original paint should just give the next owner an excuse to drive it everyday without feeling bad. Let's just hope they at least take it out for the occasional thrashing instead of waiting for it to appreciate more. There's still a lot of low-mileage TAs out there so why not enjoy this one?