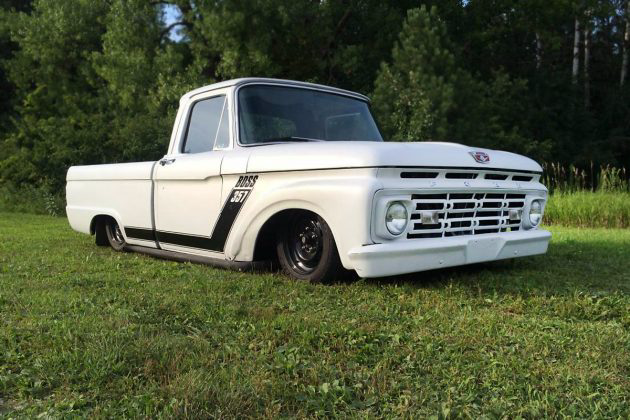 This bagged and dragged 1964 Ford F-100 Custom is one cool ride! Normally I'm a keep-it-original guy, but I really like this one. It's on Craigslist in Roseville, Minnesota with an asking price of $6,600. There is really no information given about anything but the engine work, the gearing, and the transmission. Let's check out the photos and figure it out for ourselves!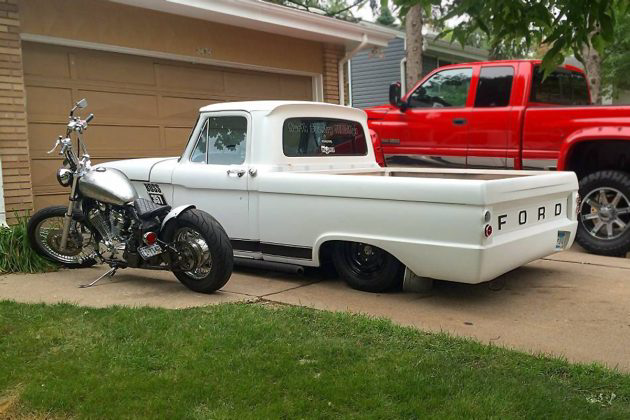 You can tell that the owner/seller/builder is into custom vehicles; they have some really rad rides, there's no question about it. It's hard to tell what the true condition of this '64 Ford pickup is: does it have body work on it? Is it all metal? Some more info or some detail photos would have been great. But, there's always that ancient device that nobody under 30 even knows how to operate anymore: the telephone. Give the seller a call if you're interested. This thing is just a few miles from me, I can check it out for anyone who is seriously interested.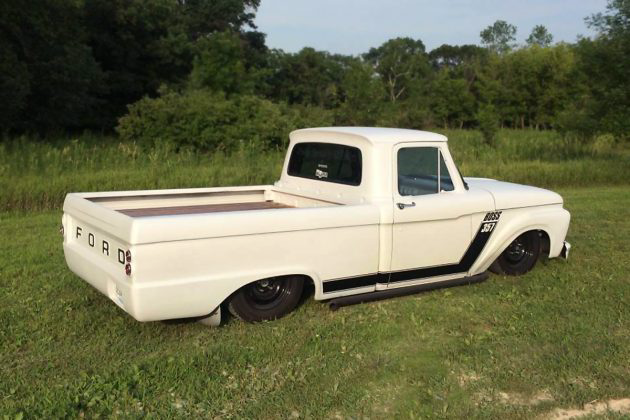 Is this truck tubbed? It sure looks like it.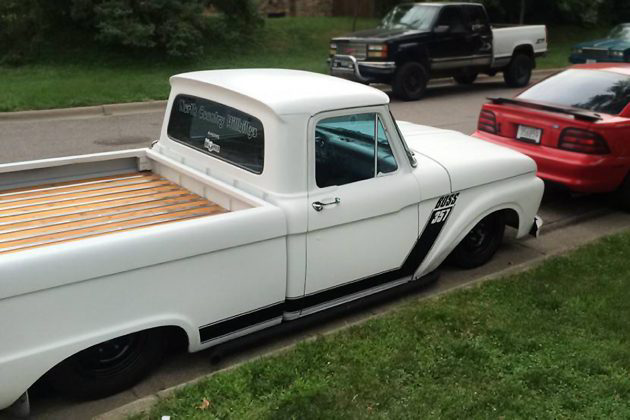 Any guesses as if it is now? You won't be hauling too much lumber or too many motorcycles back there, but this would sure be a fun vehicle just to drive around town with. I'm assuming that it has an air suspension but there's no mention of that at all. The black side pipes are a nice, custom touch. This is a lot of truck for 66 $100 bills.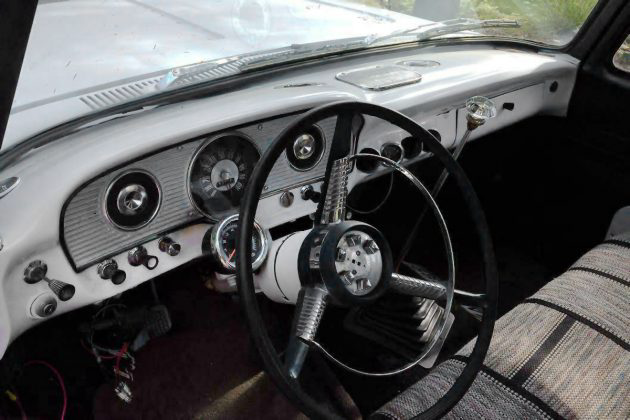 The interior could use some work to keep up with the custom exterior look, but if this truck was done the seller would be asking much more for it. And, how about that Edsel steering wheel with the push-button transmission selector? Very cool. It looks like this truck has a 4-speed manual on the floor with a big doorknob for a shift knob, but the seller mentions that it has a C4. The steering wheel buttons have to be for show otherwise why have a big floor shifter? Either way, it's pretty unique.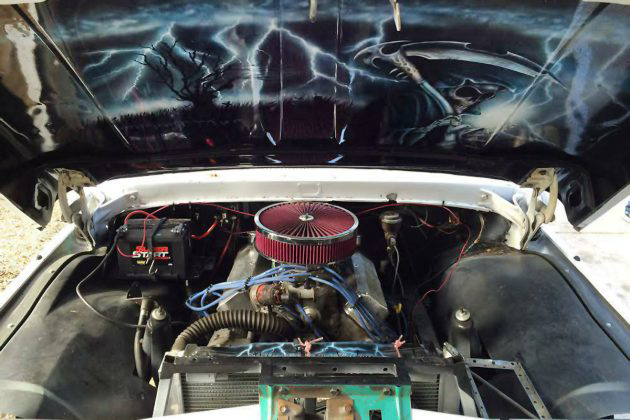 There is more custom work under the hood, but you probably guessed that there would be. This is a Ford 302 V8 that was bored to a 306, according to the seller, and it has heads from a 1969 302. There is no mention of horsepower but I'm assuming that it can get up and go with the 373 gears and that engine setup. Have any of you done a custom pickup like this? If so, you must know the value of this one, what do you think about the price of this truck?