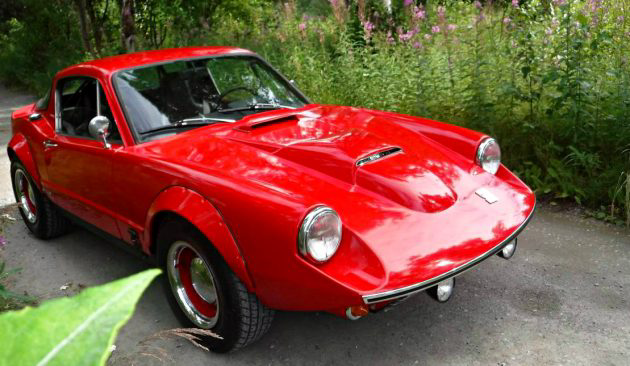 Saab Sonett II's are fairly rare cars to find due to limited production, and some falling victim to neglect. Although that is certainly not the case with this big tire, flared, V4 powered example. Extremely clean, and having recently been painted, this ready to enjoy and somewhat aggressive looking Sonett II is offered for $8,000. Take a look at it here on craigslist out of Anchorage, Alaska.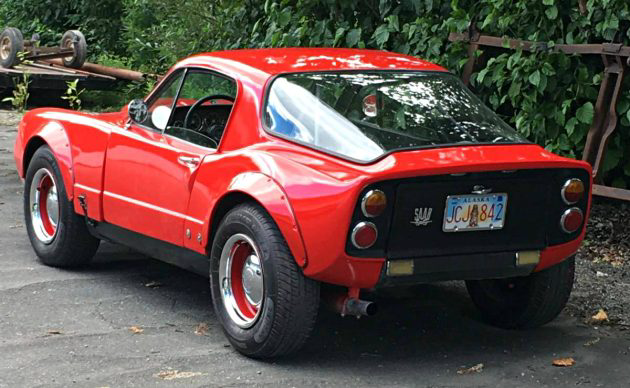 Small, uniquely styled, and fun to drive, this Sonett II is a sleek car that is a rare sight. Many of these cars often suffer from broken rear windows, where rear window glass is rare, and typically offered at a high premium. The engine is a borrowed European Ford Taunus 1700cc V4 engine. Set up in front wheel drive configuration, the peppy Ford engine is mated to a column shifted 4 speed manual transmission. Claimed to have 120 horsepower over the stock 65, the seller explains the tires and flares were intended to improve the performance and handling of this beefed up Sonett.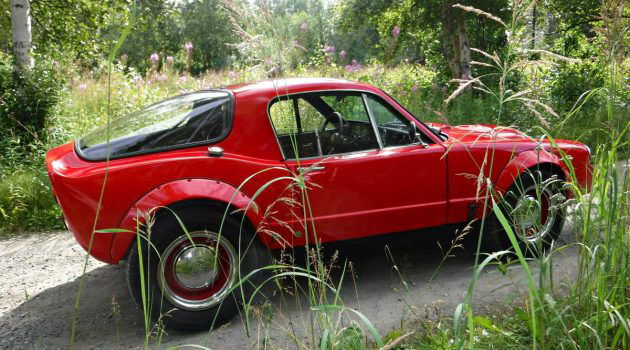 The added power is a great addition to an already great looking car, and certainly has increased its fun level. Also the aesthetics of this car are pleasing as the seller recently repainted and performed some minor body work on the rear of the car. The paint appears flawless, and offers a high luster to where the paint virtually seems wet. Fender flares can either look nice, or just plain terrible. In this instance these flairs are fitted neatly, and look like they were made for the car. Additional black trim has been added to the flares to really give a nice finished look as well. With a unique look, and lots of fun to be had driving, would you roll through the country roads in this Sonett?