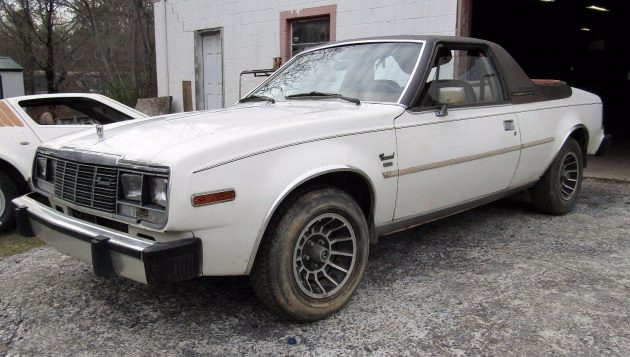 The best thing about this gig is you learn something new every day. More pointedly, I'm speaking about cars and special editions that simply never made their way onto my radar screen previously, like this 1982 AMC Concord Sundancer – wait, I'm not done – Burt Reynolds Dinner Theater edition! Whew – did any of you know these cars were a "thing"? Whether you did or didn't, find it here on eBay for $5,900 or best offer.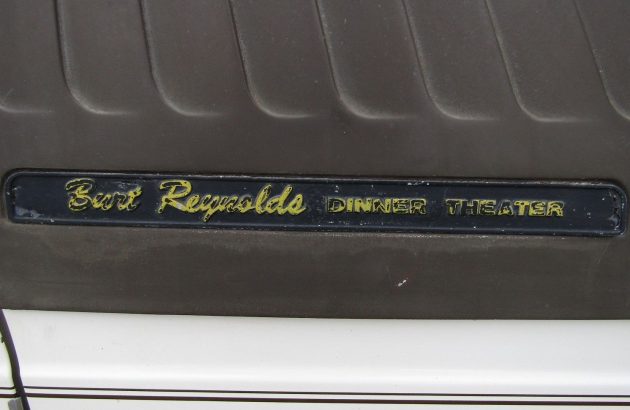 If anyone wants to play detective, be my guest – but here's what I do know: Burt Reynolds attempted to create a dinner theater / club where his pals from Hollywood would make appearances, undoubtedly wowing the crowd and creating a line out the door every night. Well, in theory, yes – but that wasn't reality. Burt did have a club in Jupiter, Florida, and he did have many of his friends from the silver screen make appearances there – but the club itself did not thrive, and it eventually went out of business. Here's my question: was there a fleet of Sundancer convertibles out front running guests back and forth to the airport?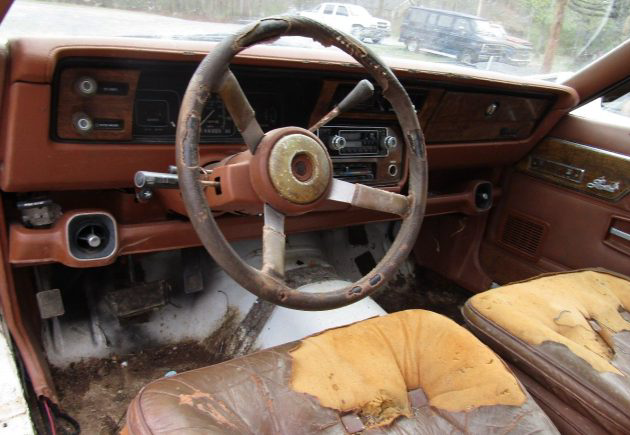 I have not found an answer to that question. However, the Sundancer is yet another example of the half-hardtop, half-convertible concoction outsourced to the Griffith Company in Ft. Lauderdale, and you may recall they were the brains behind the Toyota Celica Sunchaser convertible. AMC would ship Concord and Eagle two-door models down to Florida, then Griffith would send the finished product back to Wisconsin for final prep and dealer delivery. The Griffith Company was the brainchild of Jack Griffith, who is known more for his involvement with TVR.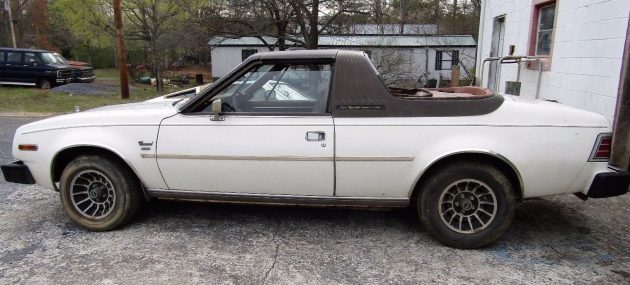 This particular Concord Sundancer looks good on the outside, but the insides have been ravaged by mice. As you saw in the photo above, the carpeting is a mess and the seat upholstery trim is chewed up. The seller claims the damage extends to the vehicle's wiring, so you may be looking at sourcing an entire engine harness, depending on the extent of the damage. However, the body is said to be straight and true and the floors solid; it also looks like the irreplaceable targa top panels are intact.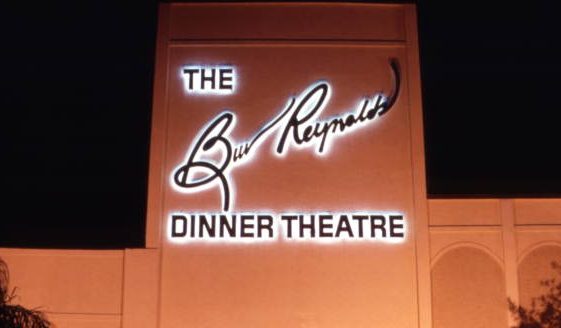 There it is – the famous name and theater that makes this Sundancer so curious. Very few of these cars were made, with estimates putting the AMC conversions at around 200 examples. Why this one has a plaque mounted on the B-pillars seemingly in tribute to the Burt Reynolds Dinner Theater we may never know, but I'm sure the next owner will have fun tracking down its history. Since Burt is still alive, maybe he'd even answer the question himself! What do you think the story is behind the badge?