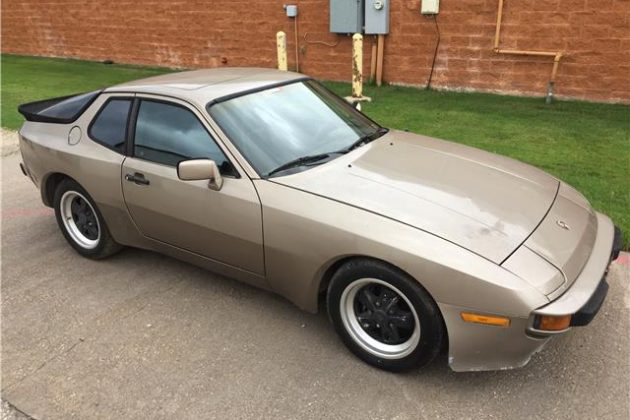 So I've always been a practical pig sedan-and-wagon kind of guy, but lately, as I start to feel my youth slipping away, I've been getting weird sports car urges, and most of these have centered around the Porsche 944. While Porsche values are generally pretty nuts right now, you see, the 944 (and its slightly less hippy predecessor, the 924) has remained a great bargain. No, it's not the fastest, prettiest, or most desirable—or the easiest to work on—but it's fun and charming and perfectly '80s, and it's not so stupid expensive that you're afraid to drive it. Unfortunately, the word is getting out and prices are starting to creep up a little on the so-called "transaxle Porsches" (which also includes the 928), but sleepers are still out there. As a prime example, this '83 944 is listed on eBay in Wylie, Texas for just $2,800, and that includes a complete parts car as well. As always, there's a catch—it's not running—but let's check it out and see what $2,800 worth of Porsche looks like these days.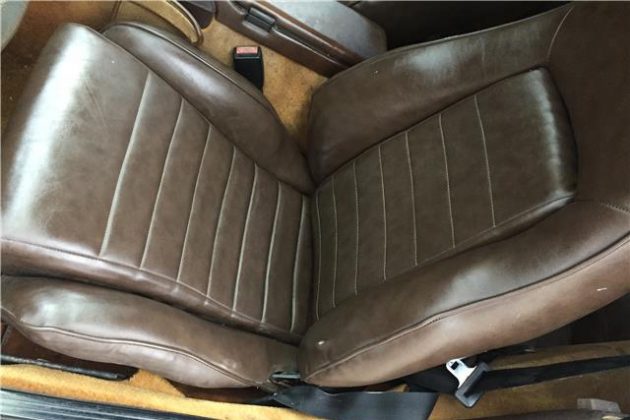 Looks pretty clean from here! The (five-digit) odometer of this car shows just 42,230 miles, and if the upholstery is original, I believe it.  This 944 was apparently recently acquired from the estate sale of a long-time owner who had parked it for several years due to unspecified mechanical issues; there's plenty of work to be done on the dirty bits and the exterior, but fortunately not here.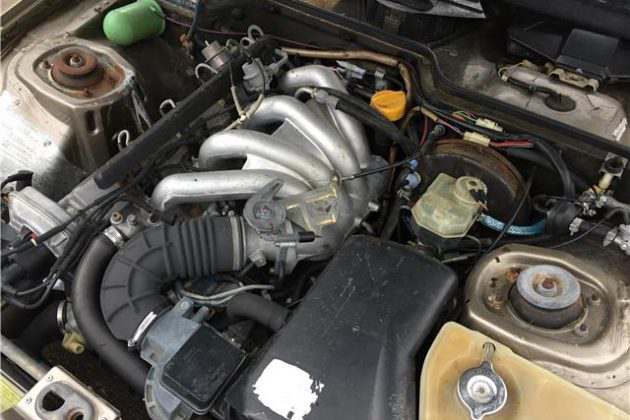 The seller of this two-for-one 944 package appears to specialize in Jeeps, so I shouldn't be surprised that there's not too much info about what's wrong with this car in the ad. It mentions that the engine turns over but won't start, but that's about it. I'm also noticing that the shock towers look like they need some attention, but shouldn't be too bad—yet.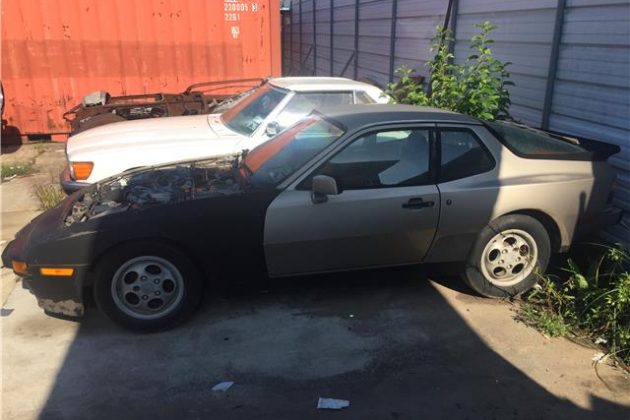 Here's the parts car, which, as the ad points out, wears original "Telephone Dial" wheels, so between these and the Fuchs alloys on the other car, a new owner will have a choice of sweet, period-correct wheels if nothing else. Both cars are emphatically referred to as "Euro models;" those are definitely 5-mph bumpers and side marker lights, though, so while that Mercedes might be Euro-spec, I'm pretty sure these Porsches aren't.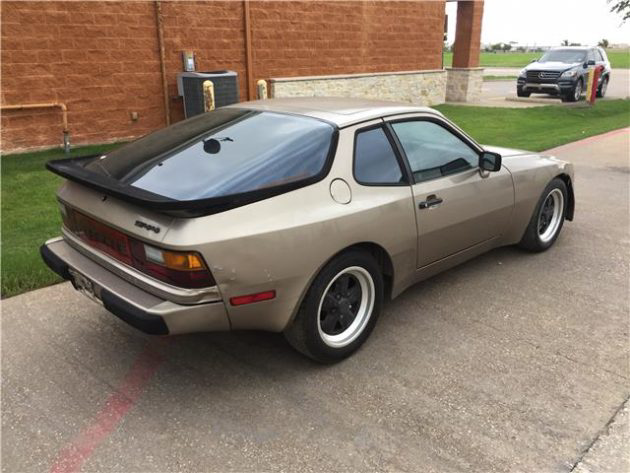 I wish we knew more about this car's mechanical maladies so that we could assess how difficult a project it would be to get it back on the road. Still, a sub-three-grand Porsche is probably a risk worth taking at this point if, like this car, it's not a rusty heap—and all the better that there's a parts car to sweeten the deal. If this was closer to me, I might be in a lot of trouble; as it is, I'm still keeping my eye out for 944 bargains!