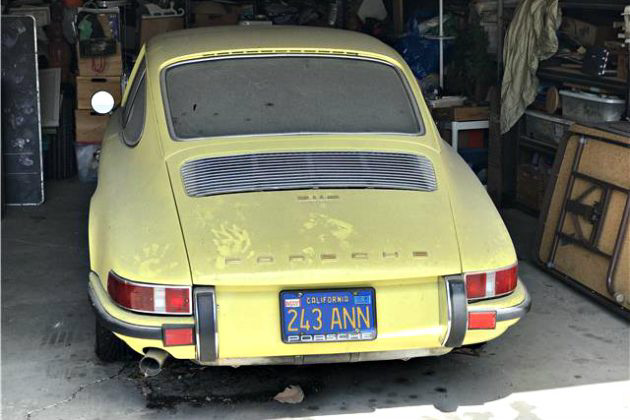 Another dusty air cooled find is looking for a new home. Stored for an undetermined amount of time, this 911S is a California native that has had just two owners in its lifetime. Pulled from its garage to see the light of day once more, this Porsche is a clean and promising survivor. With 6 days remaining, there have been 14 bids raising the auction price to $100,000. Take a look at it here on ebay out of Laguna Hills, California. Thanks to reader Tristan C. for the rich and dusty find!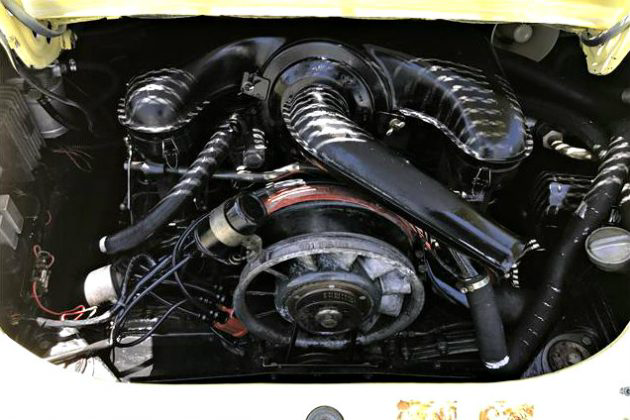 Taking a peek under the deck lid reveals an air cooled 2.2l engine that produces 180 horsepower. Tidy and untouched this engine looks the part with only minor corrosion on the massive cooling fan. A tight ratio 5 speed transaxle propels this Porsche from 0-60 in 8 seconds. Although the sales ad is lacking in information, this engine's components appears clean and undamaged likely coming from a well maintained past with records going back into the 1980's. Well appreciated, this 911S has covered 139,098 miles in its lifetime.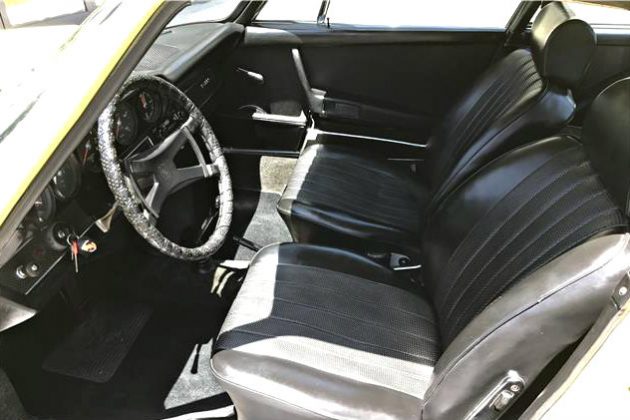 Inside is the heart of a German sports car with a simplistic interior and manual transaxle selector. In very nice condition there are only a few minor things to point out. First off there is a not so pleasant steering wheel wrap installed that hopefully isn't hiding any damage. A few of the knobs on the dash have succumbed to heat and have begun to crack.  Speaking of cracks, the classic Pioneer radio is cracked, but again these are all minor concerns. Overall the interior is in excellent condition as the seats are superb, and the carpet is clean and springy.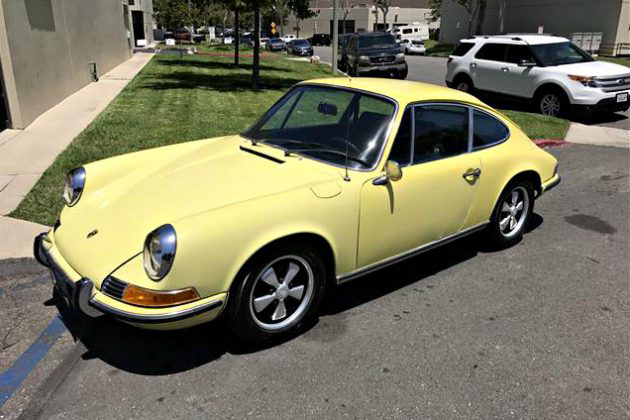 The only thing I have seen so far on this Porsche that has raised an eyebrow is the paint. I can't decide if its the photos, the light, or my eyes playing tricks on me. The paint on the nose of the car appears to have a matte finish and the tail end of the car looks to have more of a shine, and a slightly richer color. Beyond that possibility, the body looks excellent with only one ding present at the bottom of the driver door.  Beyond that, the body appears arrow straight and absolutely rust free. Upon examining the underbody photos, you can see how solid this Porsche is, and appreciate it for the jewel that it is. Does this yellow 911S rank high on your dream car wish list?