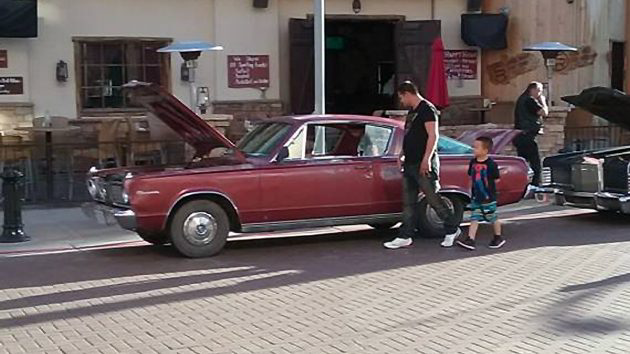 Here's a 1966 Plymouth Barracuda, shown in a zoomed-in photo when the seller took it to a car show in the Phoenix, Arizona area where they live. They have this red fastback on Craigslist with an asking price of $3,500. It'll need some work but it's a pretty complete car and almost any of the Barn Finds readers could bring this one back to like new again. Thanks to Pat L for finding this '66 Barracuda!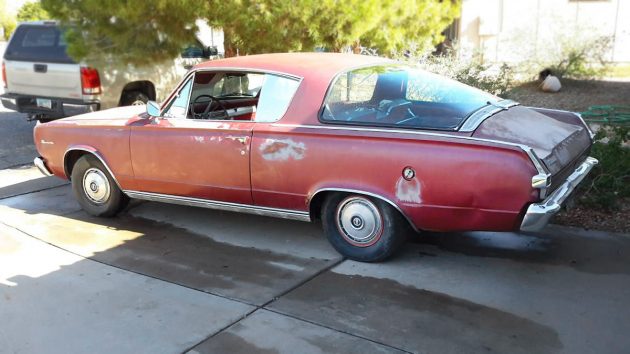 Ahhh, this is a better photo, slightly. This looks like a great project car, doesn't it? I don't see a lick of rust on this car from this angle, other than some surface rust behind the driver's door and below the gas filler. I wonder if anyone has ever turned a first-generation fastback Barracuda into a pickup? You can almost picture the car without that window and with a pickup bed back there.. hmm..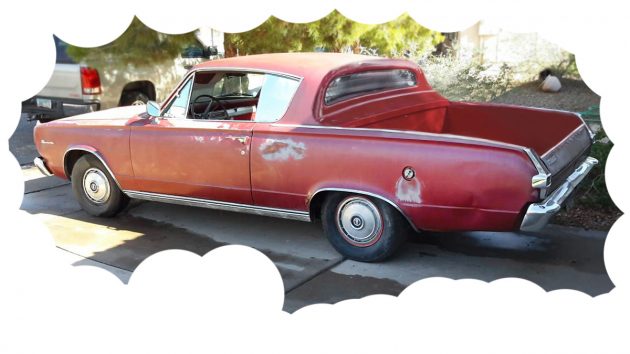 Ok, maybe not.. next slide!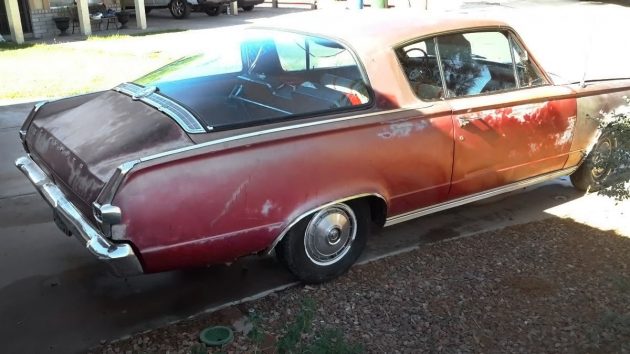 1966 was the last year for the first-generation Barracuda and they are, by far, my favorite body style for the Barracuda. This car was found in a barn in Great Falls, Montana in 2016, according to the seller. It looks like it's in great condition, rust-wise, but I see a few dents and dings around the body. I'll take dents and dings over rust any day! It's original  and complete right down to the wheel covers and owner's manual. Yep, this would make a fantastic project car.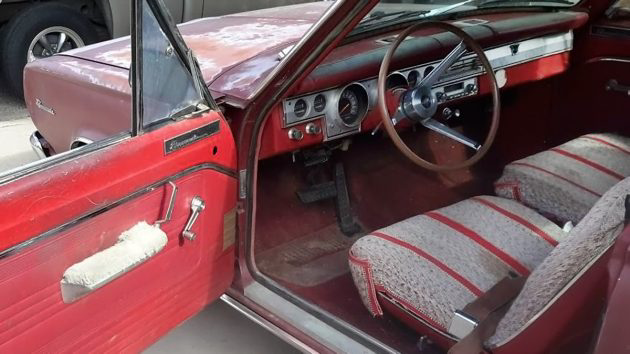 The interior looks fairly decent, given that it's over 50 years old and was sitting in a barn for who knows how long. The blanket seat covers are the way to go until some NOS interior fabrics can be sourced. Eventually, I would personally want to restore this car back to original specs. But, while it's being enjoyed and tinkered with it would be fun as is. The speedometer shows 24,807 miles but that has to be 124,807, I'm assuming.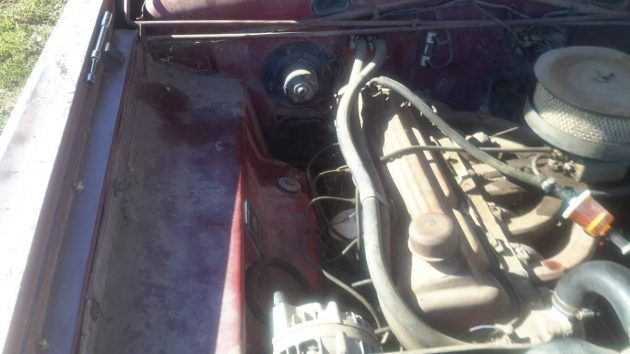 And, there it is, Chrysler's 225 slant-six, one of the best engines ever made! Or, half of it. I'm not sure why there are two photos that each show half of the engine. This one should have 145 hp and even with it being saddled, I mean, with it having an automatic transmission, I bet that it's a decent car to drive in modern traffic. Of course, a 273 V8 would be a popular upgrade. The seller included some underside photos showing a pretty solid-looking car. Rust doesn't seem to be an issue with this one, but is it worth restoring or would you just have fun with it and tinker with it as your weekend project car?