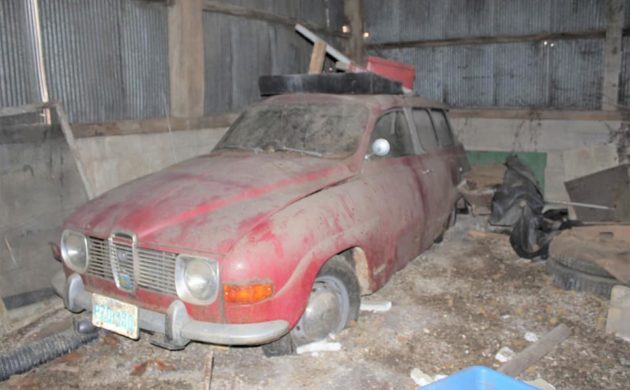 Sometimes, you just want to take your recent barn find and chuck it up online to see if you get any bites. That's the case with this 1970 Saab 95 wagon, which is buried deep in a barn in Ohio with very little information provided. The seller simply offers that it's a vintage Saab and collectors can beat a path to his door to check it out. While these are undoubtedly cool alternatives to Country Squires and Opel Kadetts, they are not immune from the perils of rust – and it looks like this example here on Facebook Marketplace may have some of those issues to sort out.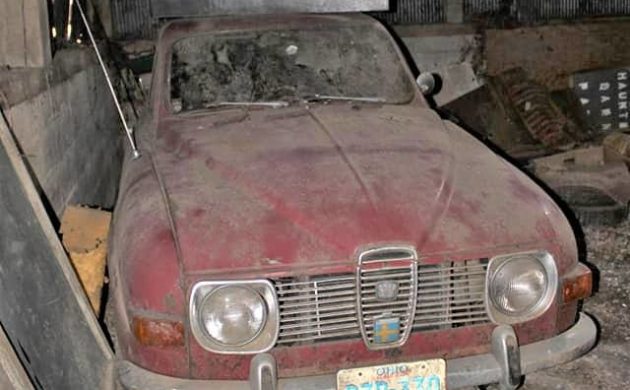 Most of these had Saab's novel V4 engine, which also saw duty in the European-market only Ford Taunus and other Saab models. These were stout powertrains, largely reliable and with low running costs, making Saab models like this darlings of the crowd that keeps cars long past their expiration dates (New England was a hot bed for these cars when new, especially among the elbow patches and smoking pipes crowd). Factor in their decent handling and abundance of quirkiness and you can begin to see why the early days of the Saab lineup shaped enthusiast perceptions about the company for years to come.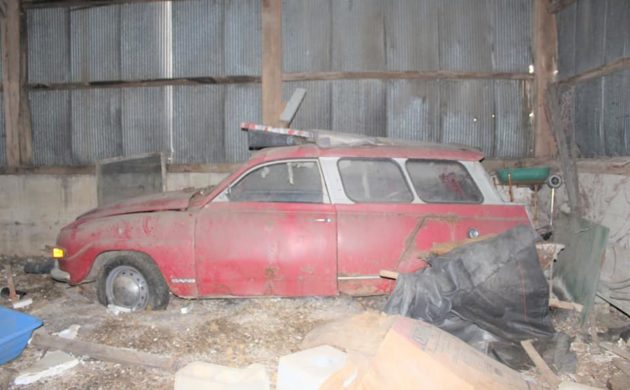 Up until 1976, the wagon had a rear-facing jump seat that technically pushed seating capacity to seven, a number you wouldn't expect looking at a wagon of this size and with only two doors. But that's key to what made a Saab a Saab: unbelievably well packaged, despite looking unlike any other small car of the era. It's a shame what happened to the Saab name and image in the middle 2000s, when the money dried up and GM took ownership, which set the stage for the company's eventual collapse.
While the seller does himself no favors by keeping information to a minimum, the asking price of $6,000 is definitely higher than expected. As much as I love oddball cars like these, the market is so slim that it's hard to justify top of the heap pricing – especially for a true barn find that will have the usual assortment of issues to suss out. That said, if I wanted to own a vintage Saab wagon right now, I'd be willing to give this one a look assuming a hefty discount can be applied.