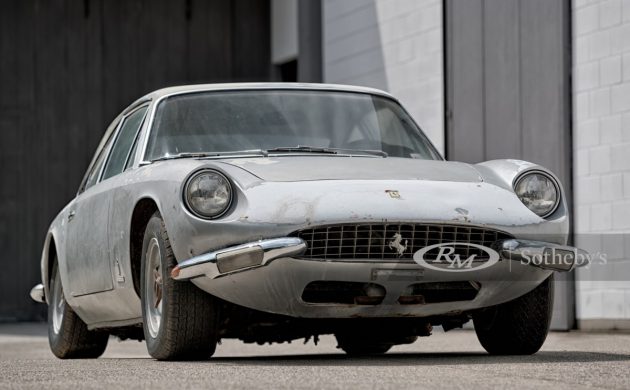 Restoring a Ferrari can expose enthusiasts to the harsh realities of bringing expensive cars back from the dead, especially in a world where vintage Ferraris and Porsches seemingly trade hands for sums that far outpace logic and real-world values. This 1968 Ferrari 365 GT is an interesting specimen, but not because it's an old-school Ferrari: rather, it's traded hands at least once since being pulled out of a suburban garage but has yet to be restored. Did someone's appetite for restoration suddenly abate after getting this car home, or do they see the opportunity to flip it, even at these prices? Hard to say. Find it here on RM Sothebys website with the auction set to close on July 22.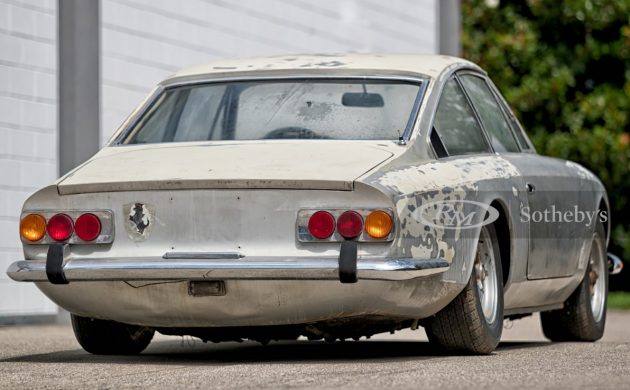 I am reasonably sure this is the same car that sold on another auction website for $130,000 in September of 2017. Prior to that, it had slumbered in a California garage for 30 years and was under the same ownership for 45 years, parked after some run-ins with the local constable made driving less fun. The Ferrari is a 2+2 model which is far from the most desirable configuration ever built, but still a significant grand tourer that is an absolute joy to drive. The trouble is, if you're doing this for profit, you're likely going to lose out against the costs of restoration, as 2+2s usually sell for far less than their two-seater siblings.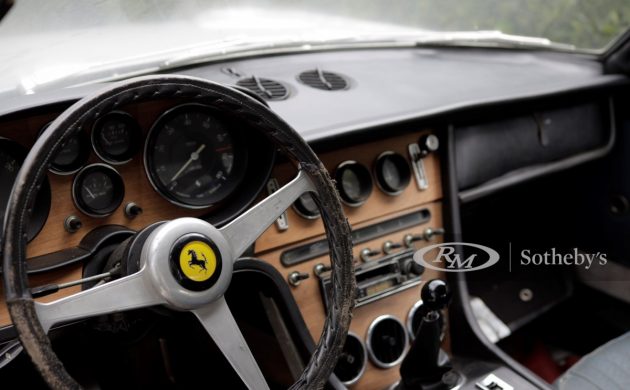 Not to mention the fact that everything on a pricey car like a vintage Ferrari is just about as expensive as you can get when sending such a vehicle over to your local restoration shop. Everything is expensive, from the period-correct tires to the carpeting to the exotic drivetrain. I suspect that's partially why this example has yet to be restored, as its owners are weighing the cost to refurbish against what it would ultimately bring as a finished car, and likely seeing that it may be smarter to attempt a quick flip with it in project form. Whoever bought it last time paid to ship it back to Italy from California, so I suspect they had grand plans to restore it back to new condition.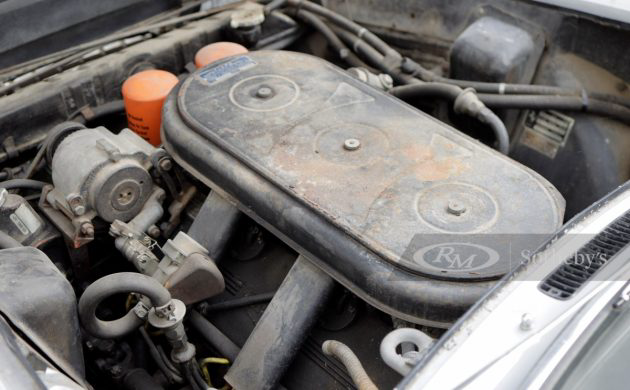 Of course, you can see how tantalizing it must be, knowing this example was a running, driving specimen before being parked, and the optimism that must flow through one's veins in the hope that it will turn over again with relative ease. That's rarely the case, and even in the best of circumstances, you're still staring down a full engine rebuilt per the standards and expectations of anyone willing to plunk down the necessary cash to own a restored Ferrari. I doubt the current economic mood has done much to enhance this 2+2's chances at getting the top-shelf restoration it deserves, but you never know – Ferrari fans aren't known to let logic get in their way. Thanks to Barn Finds reader Desmond G. for the find.