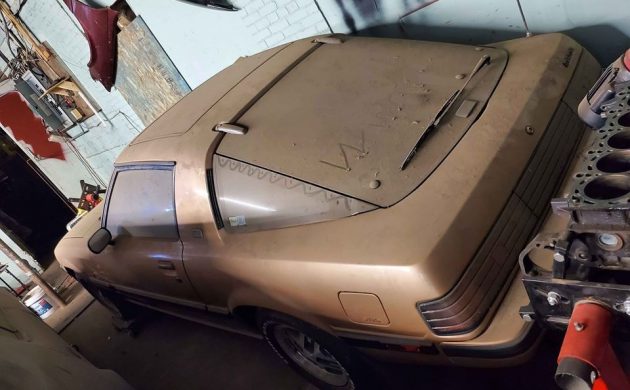 The thick coating of dust on this 1983 Mazda RX7 GSL should tell you a little about how long it's been sitting, and the seller hasn't even attempted to clean it since acquiring it from the original owner. The RX7 is located in Biddeford, Maine, just under two hours north of Boston, and is an unknown as it relates to whether it will fire up again. It certainly looks like a complete example despite not having run in some time, as pictures show a complete car with no major parts removed or otherwise lost. The Mazda is the tasty GSL model, which came with some desirable options. Find the RX7 here on Facebook Marketplace with an asking price of $6,500.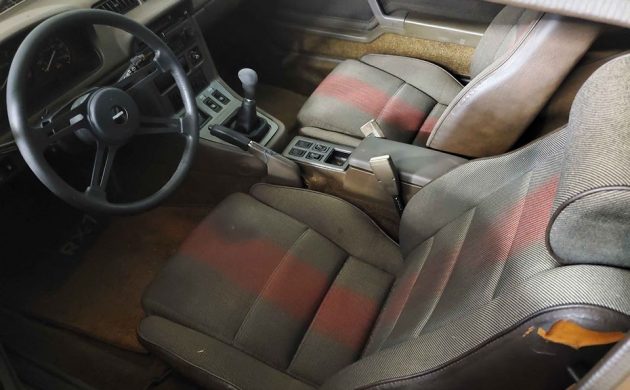 No mileage is listed, but the interior is in the sort of condition you'd associate with a car that hasn't seen a ton of use. There's a small tear in the driver's seat but the upholstery otherwise looks quite good, and the original steering wheel, shift knob, and shift boot all look to be in good order as well. It's hard to see if the dash is cracked or if the carpets are soiled, but the good thing about northern cars is that the sun doesn't tend to have its way with them like vehicles in the southwest. However, rust is obviously a far bigger foe, and the seller doesn't divulge what's happening underneath the brittle Japanese sheetmetal. Perhaps the RX7 was stored indoors most of its life, which seems likely given the coating of dust on display.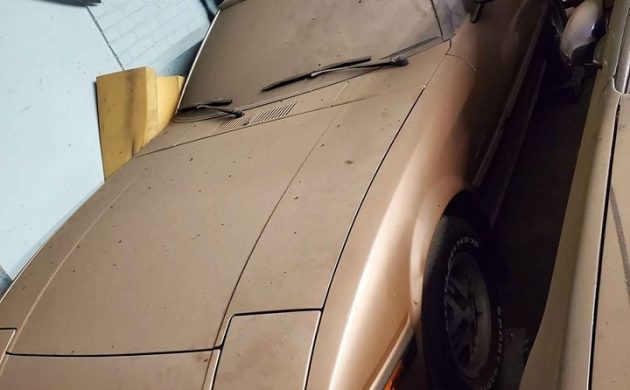 The GSL package added a limited slip differential and four-wheel disc brakes, a very worthwhile box to check if you were buying on these new. The GSL remains a desirable model today for shoppers of Mazda's early rotary wonders, but I wonder how many folks would write a check for nearly $7K for one that's been laid up for some time. If it's rust-free and the engine turns, I could possibly see making an offer on the forgotten sports car, but given these engines do not respond well to sitting, I'd count on it needing a fair amount of mechanical investment before you're testing out that locking rear end and listening to a rotary-powered symphony.