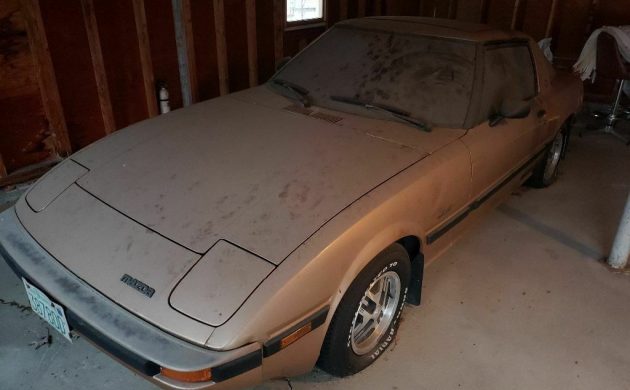 Normally, a long-slumbering vintage Japanese car residing in Maine would be nothing to get excited about, as the likelihood of finding a seriously rotten car behind the garage door is highly probable. However, in this instance, we're pleasantly surprised to see a 1983 Mazda RX-7 GSL hiding out in Biddeford, Maine, without fatal amounts of rust. The car, listed here on eBay with a $7,500 Buy-It-Now, does not run at the moment and is sold with the garage-find dust intact.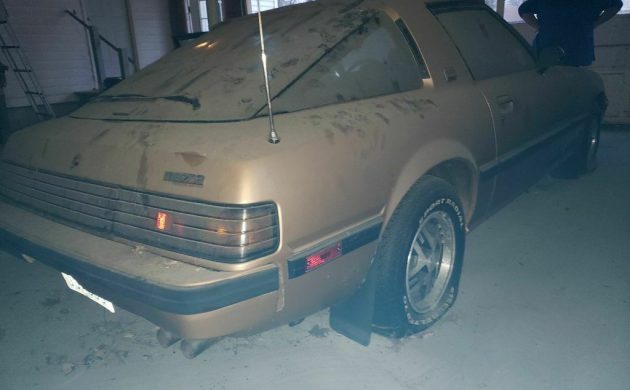 The seller says the door edges are "crusty" but that those panels are the extent of any corrosion. The listing claims the seller purchased the car from a long-time owner who used the car in high school and then left it parked in his mother's garage ever since. The flat tires, dusty paint, and straight panels all point to long-term sitting and little exposure to the outside world. The seller includes two photos showing very minor rust on the door edges, so hopefully that's the extent of it.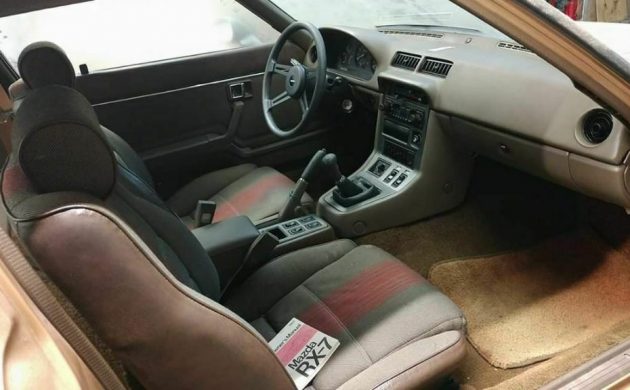 The GSL cars offered RX-7 shoppers some nice upgrades, including a limited-slip differential and four-wheel disc brakes. With under 80,000 original miles, there's hope the LSD still works, and the interior certainly shows like that of a car that hasn't been abused: The buckets display little to no wear in photos and the dash remains un-cracked. If the previous owner drove this RX-7 in high school, he was one of the more conscientious students out there.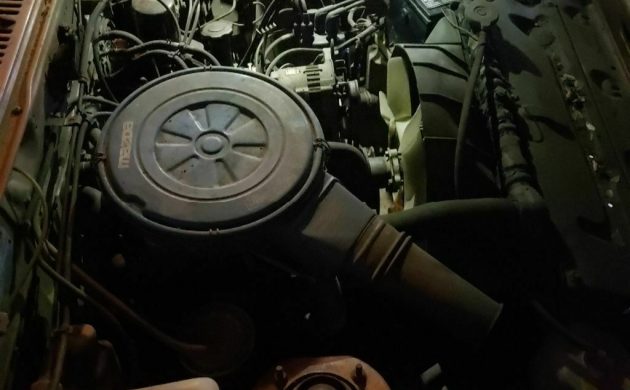 The seller is fairly adamant about not starting the rotary motor before a potential sale. In fact, he thoroughly discourages any attempt to start it without full payment received and the ink dried on the paperwork. I can't say I blame them – who wants a paperweight just seconds away from a potential sale – but at least confirming the engine is still free would put buyers' minds at ease that this long-forgotten RX-7 has a chance to return to the road.
Have something to sell? List it here on Barn Finds!