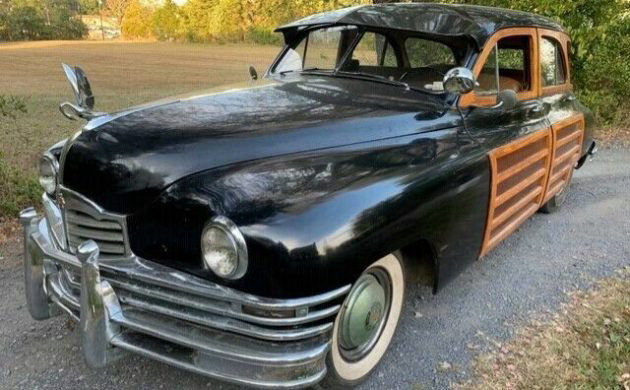 In modern-day times, we have what seems to be a vast variety of materials that are used to build automobiles. Wood is a bit old fashioned and low tech when it comes to cars nowadays. Although, wood gives a satisfying appearance and class to a vintage machine like this 1949 Packard Sedan Station Woody. While many woody's have either been restored or are awaiting restoration, this gem is a mostly a survivor. Purchased from an estate sale after spending 47 years stored, this Packard has since been revived. Offered for $32,500, you can find this Woody right here on Barn Finds located in Greencastle, Pennsylvania.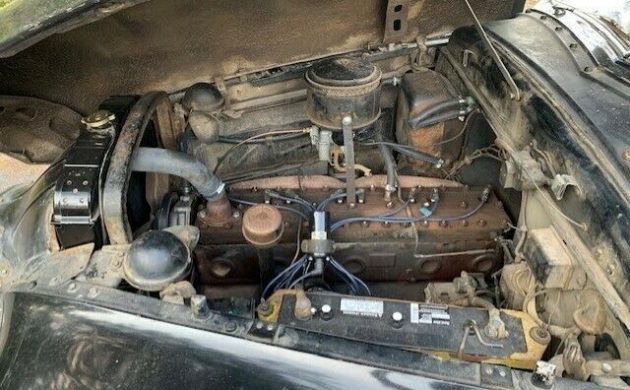 The flat head Straight 8 is a runner, and has undergone a fair amount of work after its 47-year hibernation. The radiator was rebuilt, and fresh hoses circulate the coolant. The electrical system has been checked and tended to as needed, and the fuel system has been completely overhauled. The tank was cleaned and sealed, and fresh lines were installed. I am sure the engine underwent fresh fluids, along with a tune-up, and a carb rebuild. Now depending on your flavor, there is still a little room for tidying up the engine compartment from dust and dirt. On the other hand, part of me sort of likes the fact that this is not a fully restored woody, and shows signs of age and use.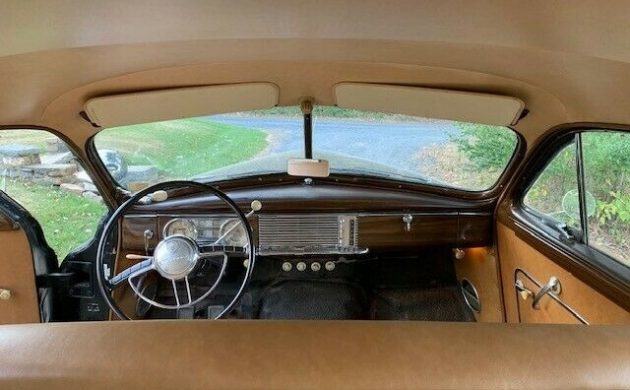 Inside you will find an interior that is similar to sitting in the finest restaurant in New York. Architecturally beautiful, yet to the point. Although, this interior has aged quite well. You can find wear on the driver side door pull, and perhaps a bit of paint chipping on the back of the front seat frame. Although aside from that, both bench seats look phenomenal, and the Faux wood dash appears flawless. Even more incredible is that the headliner is stain and damage-free. At this stage, the radio is not operational, but I am quite sure there is hope to fix that. I would be willing to bet a vintage mercury vapor tube radio guy could work magic on the radio. The gauges are functional, but the clocks appear to not work. Despite that concern, this woody is quite nice.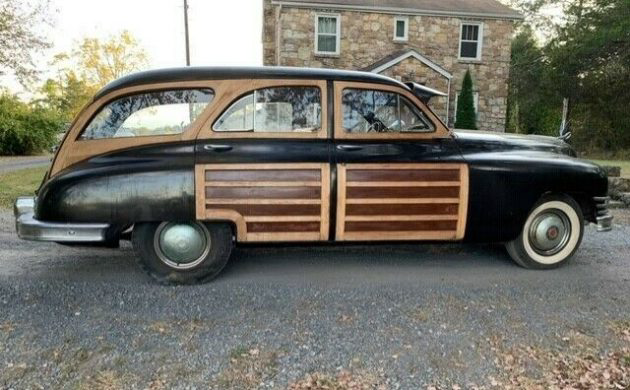 While the wood trim has certainly classed up this already classy Packard, there is one thing worth mentioning. The car was resprayed some point in its past, as the original color is blue, but the current exterior color is black. Beyond that concern, the fit and finish of the body looks very nice. The wood is claimed to be original, and in excellent condition with a yearly treatment of beeswax. There is no evidence of rot from the wood or metal sections of this Packard. Although the seller has mentioned some repair work that occurred on the rear floor, and trunk area. The brightwork is still very presentable. Classy, charming, and a driver, this Packard Station Sedan is a wonderful find. Would you give this delightful Woody a new home?
Have something to sell? List it here on Barn Finds!