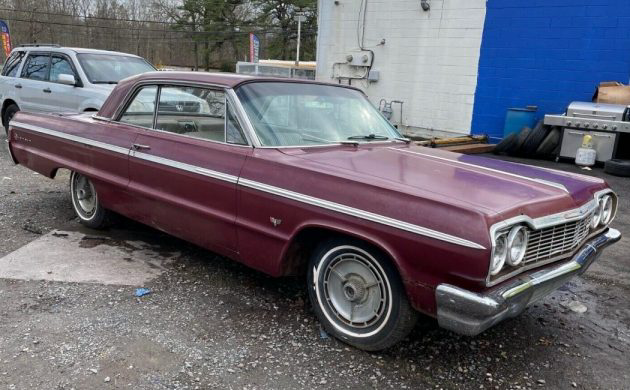 The seller says that "this is the one you're looking for," and if you've been looking for a 1964 Impala SS, he may be right. This original survivor, located in Egg Harbor, New Jersey, is available here on eBay. The high bid at the time of writing is $13,600, with no reserve and over five days remaining.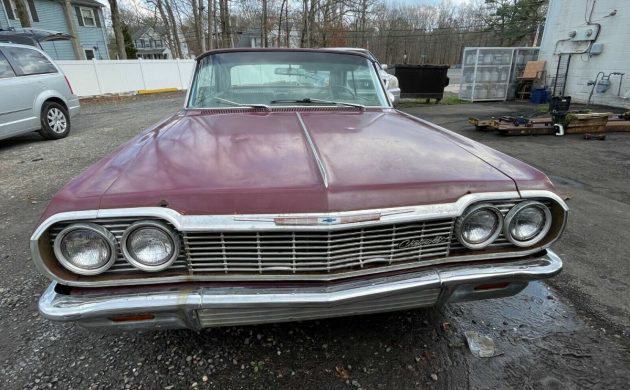 What more can be written about the '64 Impala? The car is iconic – an instantly recognizable classic beloved by hot-rodders, lowriders, and anyone who loves the sweet rumble of an idling big-block V8. This example is equipped with a 327 that would have left the factory making 300 hp, paired with a two-speed Powerglide transmission. While not running, the engine is said to turn freely. The odometer sits at 73,906, which is a lot only if a majority of those trips were to church and the grocery store.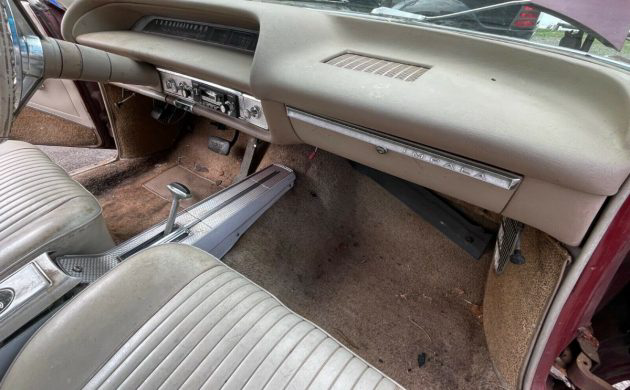 The interior is in extremely good shape. The dash looks new and, apart from some small tears on the driver's backrest, the upholstery is likely to clean up well. The carpet could serve for a driver, though there is significant wear and some sagging in the headliner. In fact, apart from the natural wear that nearly sixty years and 70,000 miles brings, the only noticeable flaw is the aftermarket tape deck.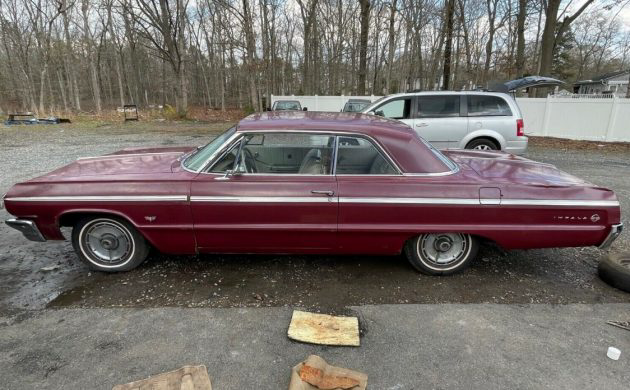 Is there rust? Yes, there is rust. Apart from the trunk, which the seller mentions, there are several locations where patches of brown can be seen around the trim and some small holes in the hood. The surface corrosion on the rockers should be given a good look, and there is a suspiciously sagging bit of carpet in the passenger-side back floorboard. There are a couple of dents as well, one very noticeable on the driver's side rear fender and another on the lower passenger side rear. But this is a car that shows all the hallmarks of having been loved and well-cared-for since the day it left that dealership in Delaware. Altogether, this appears to be the total package: an unmolested, one-owner car with all its original equipment, trim, and badging. It's the sort of find people dream of seeing when they open that old shed or raise the garage door and an amazing opportunity for some lucky buyer in a few day's time. The only question left is who that buyer might be.