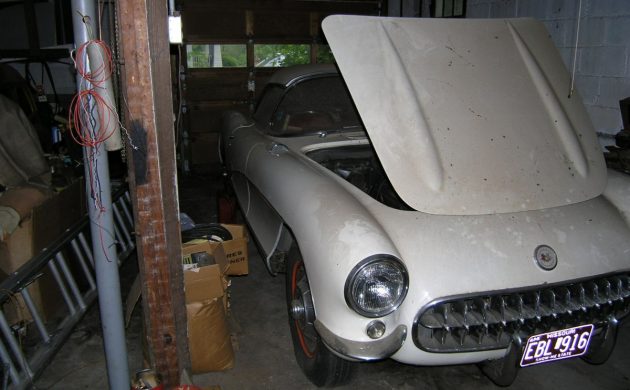 This 1956 Chevrolet Corvette comes with quite a story, not the least of which is how it was tucked away in a basement starting in the early 1980s and barely known to exist outside of the owner and his close family. Not only that, it's a truly special Corvette, equipped with a variety of desirable options from the factory including the rare Duntov special high-lift cam. The Corvette was sold at an estate sale, which is how the current owner came to take ownership of it, but he had to jump through some pretty big hoops to land this unique example. Find the full story here on HotRod.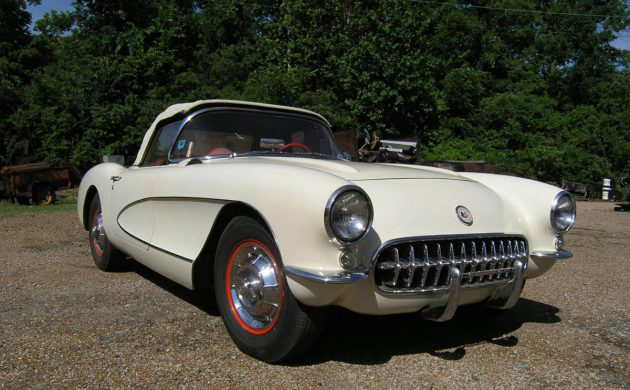 Thanks to Barn Finds reader Larry D. for the find. The Corvette is possibly one of just 11 models equipped this way, as besides option code 449 that got you the special camshaft, it's also set up with option code 469, which consists of 2×4 carburetors on a 265ci mill, according to Hot Rod. The engine output was raised to a healthy 240 b.h.p. with this equipment, so the Corvette goes as good as it looks. It was further upgraded by the previous owner with a four-speed and a 4.11 Positraction. Of course, white paint with a red interior is always a good combination, so you really can't go wrong with this one. The current owner would have to basically buy the entire property – house, contents, and the Corvette along with a 1947 Crosley mounted on a Model A frame. It cost him $100,000, but he would sell the property and the Crosley to recoup his investment.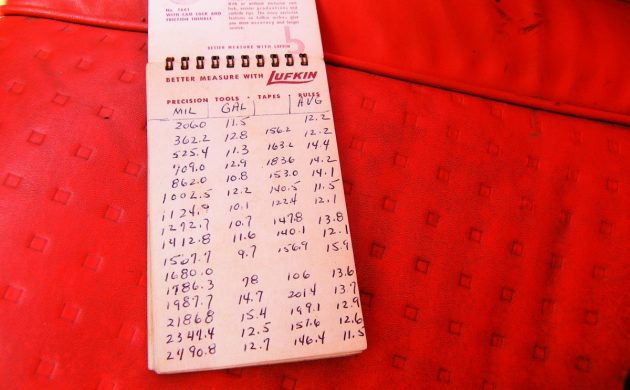 Tragically, the reason leading up to the sale was due to a violent break-in resulting in the long-time owner being injured to an extent he needed full-time care. The robbery was tied to a large gun collection that Corvette's previous owner had in the house, and his attackers ultimately took away his ability to live independently. The Corvette, despite being parked for reasons unknown in 1983 in the basement garage, was his pride and joy, with every fuel fill-up recorded in the notebook above. Along with the special equipment came all the necessary documentation that proved the Duntov connection, making his gamble on buying the contents of the estate a smart one. It's good to see this one end up with a true caretaker than yet another flipper.