From 1952 to 1956 the Mainline was Ford's base model. This one is the less expensive 2 door with a manual 3-speed transmission and did not even come with a radio or a heater. However, this Mainline listed here on craigslist in St. Peters, Missouri does have the 272 V8 option instead of the base 6. It's been through a couple of owners and had lots of attention since it was rescued. The seller, for example, has done a tuneup, been through the brakes, carburetor, replaced the radiator and more. It has a few rust bubbles and a few dents but the floors are solid and the chrome is OK. The asking price seems high, but according to NADA it's not far off average retail and well below high retail.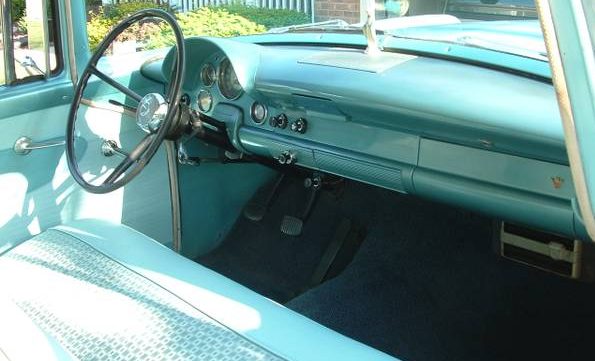 The interior is really nice, original and clean. It has a defroster only, but it looks like that might be a heater under the dash on the right side.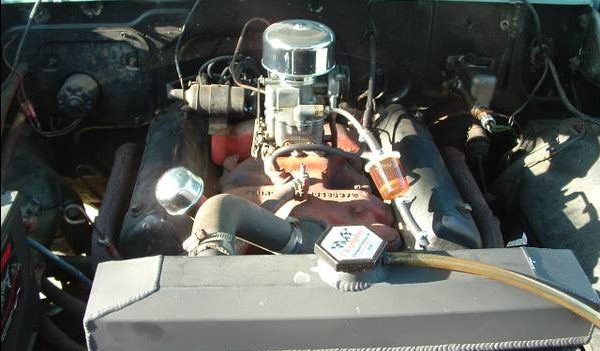 This is the 176 horsepower 272 V8. The radiator is new and is not stock of course. The engine is said to have been rebuilt and not completely stock with higher compression and a high lift cam.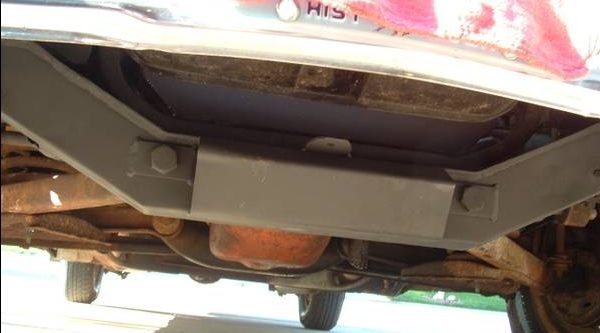 The seller replaced the cross-member under the radiator, a common area for rust. There is also a new dual exhaust system under here.
This old Ford may have been restored years ago and then not driven for some time. Someone added an antenna for the deleted radio. It appears to be in great original condition with very little work needed to make it a nice driver. It would also be tempting to add better brakes, improve the suspension a bit and coax a little more power out of the V8. Others, of course, envision big horsepower and tall shiny wheels. Hopefully, someone can see the value in the originality of this car and preserve it as it is.