As much as I love me some curvy cars, there's just something about 1970s and 1980s boxy designs that gets to me. This one is a classic three-box design if there ever was one. It's a 1980 fiat Brava, also known as a 131, and it's on Craigslist in White Plains, New York with a $3,500 asking price. Bella!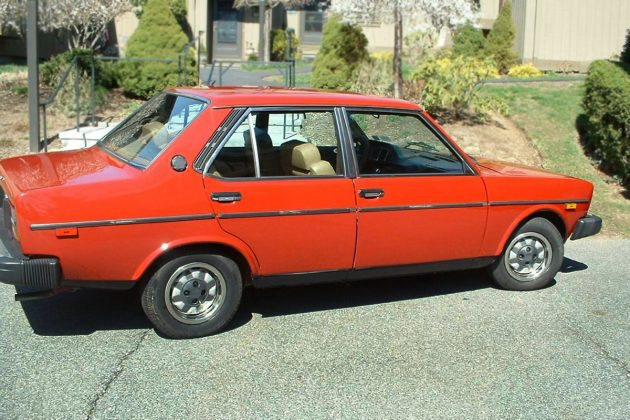 This is one nice car, whether a person likes Fiats or not. I'm hoping to not hear the ubiquitous F.I.A.T. "definition" that we hear every time a Fiat is mentioned, but it's hard to avoid that. The Series 2 Fiat 131 was named the Brava for its two-door debut in the US in mid-1978 and they were here until 1981. They offered a two-door coupe, a four-door sedan like this one, and a slick four-door wagon, which was dropped for the US market in 1980, unfortunately.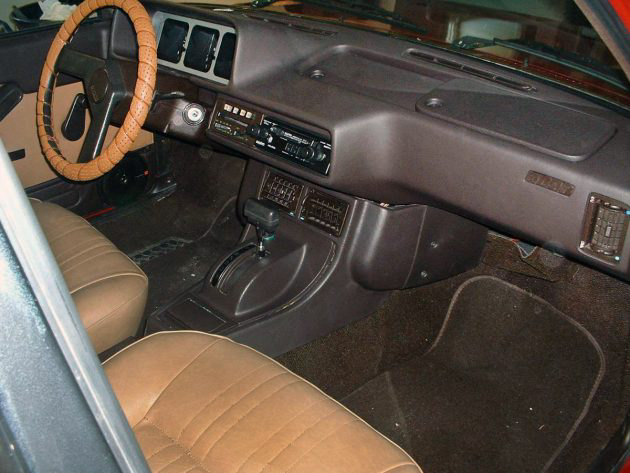 Arrgg.. I know, most people have automatics, but this car begs to have a 5-speed manual transmission. An automatic was an option. You can see the unusual sliding-door glove box on the top of the dash, that's an interesting feature. Volvo and Saab weren't the only companies concerned with safety, Fiat was serious about the safety of its cars and its customers. Here's a YouTube video showing some 1970s crash tests of Fiats.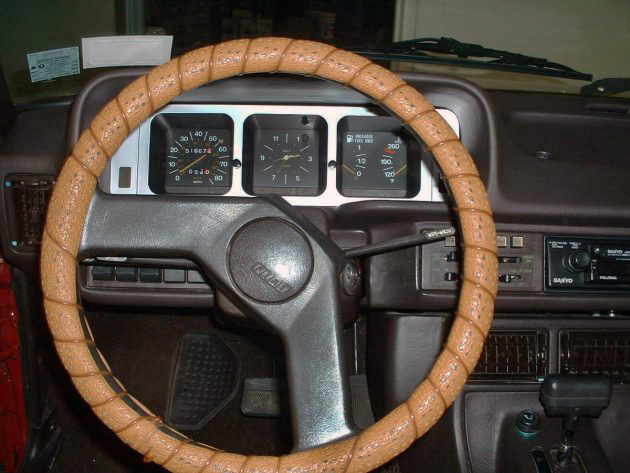 This is one clean car. It has a mere 51,600 miles on it and it's a two-owner car. The current owner, the seller, bought it from the original owner in 1993. It has been maintained throughout its life and four years ago it received a total repaint. The seller says there was very little rust at that time as the car was rust-proofed when it was new. This "interior is original and in very good condition…..a seam on the driver's seat is open, the headliner sags a little due to loose weatherstripping around the doors, the rear sill needs to be recovered."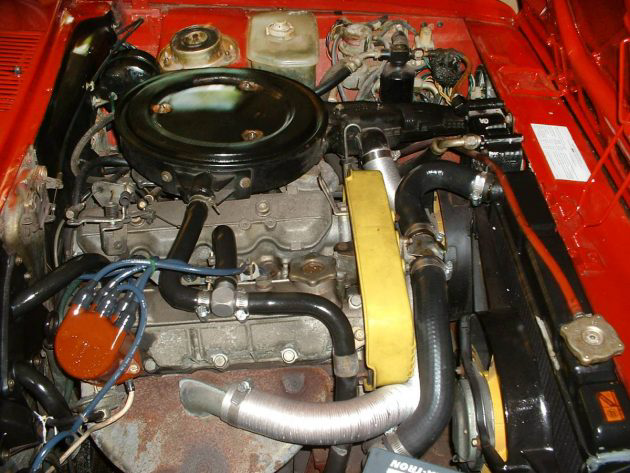 That is one clean engine for being 37-years old. By mid-1980, Fiat offered more power in its 2.0L twin-cam inline-four by adding fuel injection which brought the horsepower to 102. This appears to be the early-1980 carbureted version with 80 hp, unfortunately. I think I may see a little "Rosso" (red) overspray on the left side there? This car "starts and drives well and has a perfectly running automatic transmission." The seller also mentions that "in recent years, many mechanical parts were replaced such as brakes, hoses, etc." This car isn't for anyone looking for a used, silver Camry. This is a car for the adventurous person who likes to have a generous dose of soul in their vehicles.