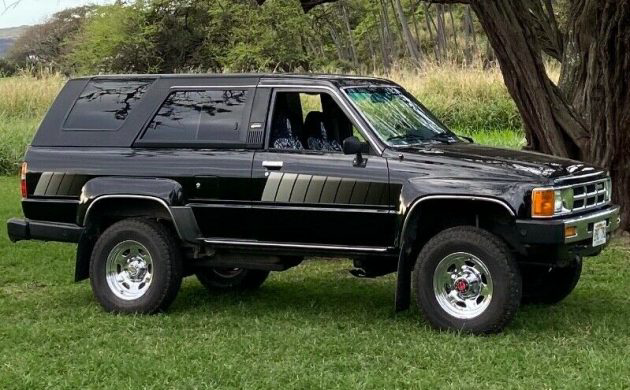 If you'd asked a young teenage Jonny in the mid-to-late 1990s to pick just one car to drive for the rest of his life, without hesitation he would've said: "First-generation Toyota 4Runner." Somehow, nearly 25-years later he still hasn't owned one, but his time will come and this one is a good candidate. This 1985 Toyota 4Runner was sent in by a Barn Finds reader who found it here on eBay in Naalehu, Hawaii. After 53 bids have been tendered the current high bid is $13,800, but the reserve has not been met.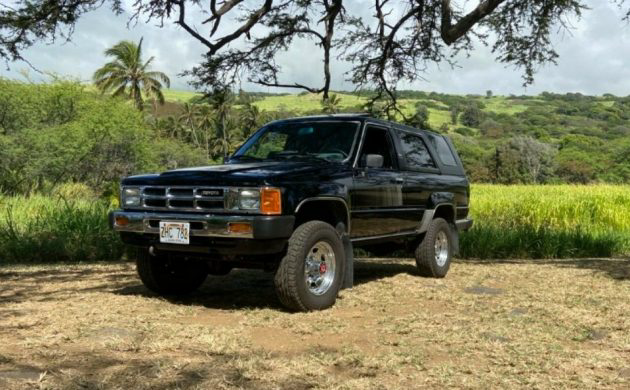 The first-generation Toyota 4Runner was introduced for the 1984 model year. Following the lead of the Bronco and Blazer, it was largely based on its pickup-truck sibling and had a removable hardtop. The first-generation 4Runner received some drivetrain changes and very slight cosmetic updates throughout its run, but largely remained unchanged from 1984 to 1989.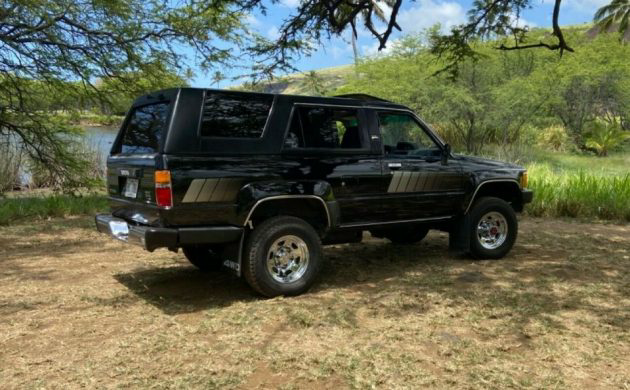 Here, in the lower Midwest, we don't often see 1980s Toyotas that are rust-free. This 4Runner lived most of its life in Utah before moving to Hawaii, so it doesn't suffer from that same corrosive fate. The black paint shines, the chrome wheels are bright, and those side stripes won't let you forget this 4Runner is from the 1980s. It looks like there is some paint fade on the top of the tailgate and the seller notes some chips and dings but says overall this 4Runner "looks beautiful." I agree.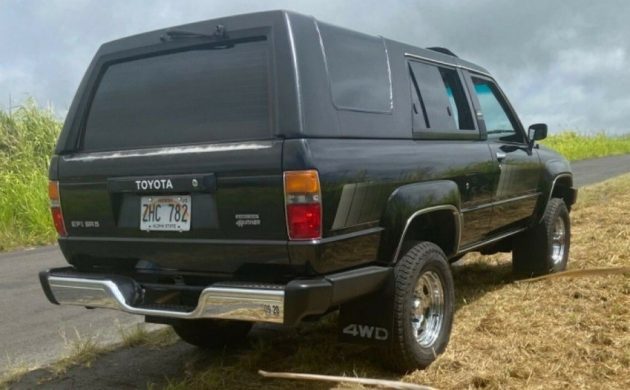 Question: Am I the only one who thinks these 4WD mudflaps are iconic?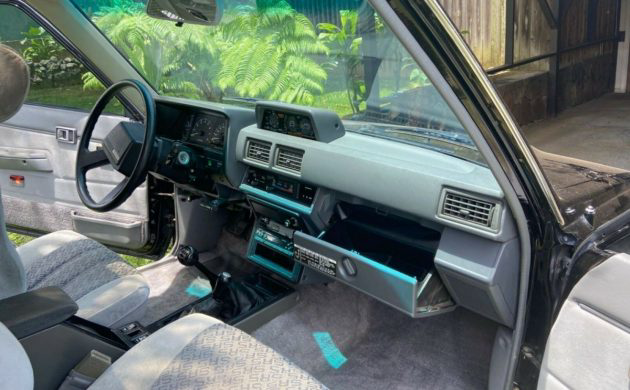 The interior appears to be in very good condition. The seller says the SR5-print seats are rare and in near perfect condition. The carpet looks clean and other interior surfaces follow suit. There's a carpeted cover on the dash, so we don't get a peek at its condition. As I mentioned earlier, the top of the first-generation 4Runner is removable, so if you're trying to justify the cost, this is a: 4×4, SUV, and convertible!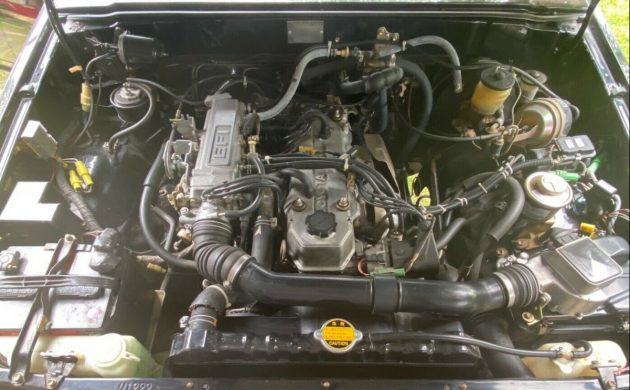 1985 was the first year the 4Runner was available with fuel-injection and this one is so equipped. Under the hood is the 2.4L 22R-E 4-cylinder engine. Power is sent to the rear wheels – or all four, when engaged – by a floor shifted 5-speed manual transmission. The odometer shows roughly 148k and the seller says the "vehicle runs great and is mainly used for weekend drives."
Based on the number of bids and the current high bid, it's clear there's a strong following of the first-generation 4Runner. As mentioned, I'm among those fans, but this one is getting to rich for my blood. Do you think this is a good alternative to a Ford Bronco, Chevrolet Blazer, or Jeep Wrangler?