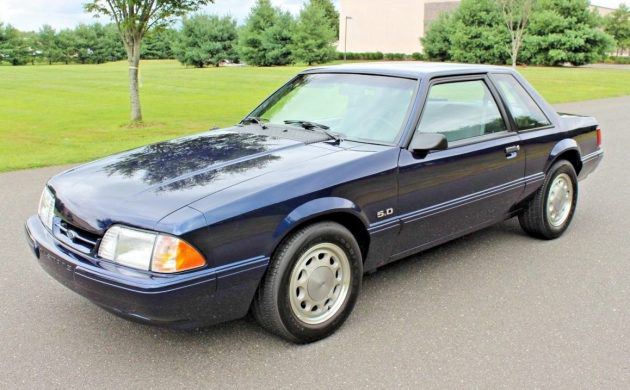 Do you ever look at a car and just KNOW it has some amazing stories to tell? This 1993 Ford Mustang SSP originally belonged to a detective in the Beverly Hills Police Department and can now be found for sale on the other side of the country outside Trenton, NJ. It's currently listed here on eBay with the bidding just over $13k at time of this writing.
The SSP designation stands for Special Service Package, a line of Foxbody Mustangs made available to police departments with a host of upgraded features that could also be customized to meet the department's specific needs. This Mustang still retains many of its original police features, such as front headlight wig-wags, front and rear strobe function, siren, and front takedown lights. Interior is extremely clean, and being a former detective's car rather than a patrol vehicle it's unlikely the back seat saw too many perps.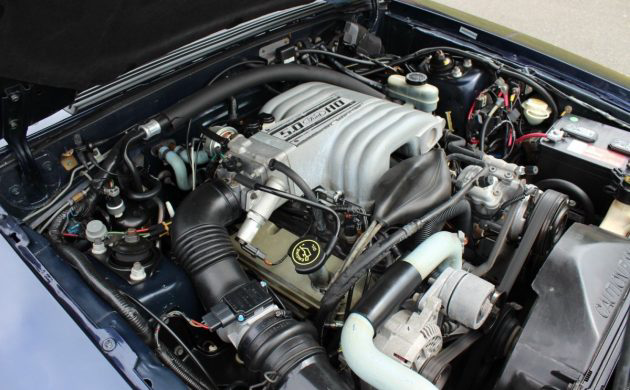 The SSP vehicles were marketed by Ford as a speedier, more agile pursuit vehicle than the Crown Vics, Caprices and other large sedans being used by many departments. They featured the same 5.0L engine as their civilian counterpart but with several performance upgrades like oil and transmission coolers, an improved fan clutch and beefier upper control arms. Like most SSP's, this Mustang is equipped with an automatic transmission rather than the manual which was more common on civilian versions.
With only 64k miles on the odometer and an obviously pampered service life, this Mustang looks to have potential as both a fabulous driver as well as a clean, unique show car. One of my favorite touches in this listing is the pile of paperwork I assume the seller found in the glovebox, including some very cool sales materials for the SSP line, some police-related ephemera, and a business card for "the Centerfold Mansion, by invite only." Was the detective chasing a lead, meeting an informant, or just there for a good time? Maybe some combination of all three, who knows. Either way, this gorgeous Mustang is ready to create some new stories – and with its police pedigree, you might even catch a break if you get pulled over!