This Belvedere has all the signs of having spent much of its life as a little old ladies grocery getter. It has seen 54k miles, has a few parking lot dents and dings, but is otherwise clean and unmodified. The seller is it's second owner, having purchased it from the little old lady that had been using it to run errands in from new. It has recently been treated to a full tune-up and is ready for a new owner to jump in it and drive! If you'd love to give this survivor a new home, you can find it in Gilford, New Hampshire and you can bid below.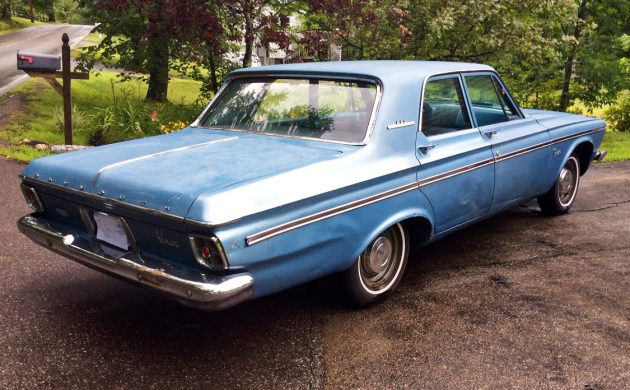 We've seen plenty of cars that the seller states as being grandmother's grocery getter or Sunday driver, but what does that really mean? Yes, it's a bit of a cliche that conjures the idea that the car was used sparingly, well maintained, and wasn't driven hard or raced. For us, it also means that you can expect to find a little body damage from parking lot encounters and possible run-ins with the sides or end of the small garages many older homes have. And all of those things do seem to apply with this Mopar. Clearly, the first owner didn't drive it frequently enough to put an ample amount of miles on it, but they definitely used it regularly enough to acquire a few bruises.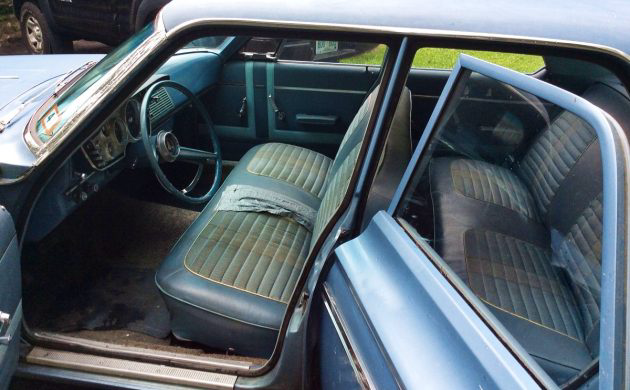 The interior is in need of a good cleaning and the front seat is going to need a new cover to really look its best. The rest of the interior looks like it would clean up extremely well though and lacks the kind of wear we would expect to see if the car had 154k or more miles. Be sure to take a look at the photos of the interior and dash in the gallery below. Especially take a look at the gauges, which feature the kind of font only Plymouth could get away with.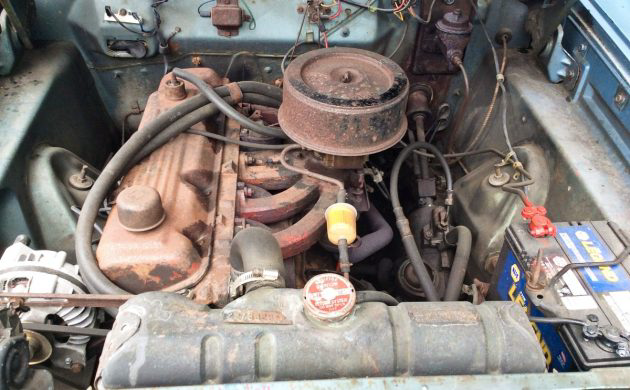 The engine is the tried and true inline-six. The 225 cui six won't be blowing the barn doors off, but it's plenty for cruising. It's an absolutely bulletproof engine and this one is said to be in great running condition. The seller installed a fresh battery and gave it a full tune-up. They note that it has an exhaust leak and a small crack in the manifold. While the optional 383 would offer more thrust, you really can't go wrong with this engine.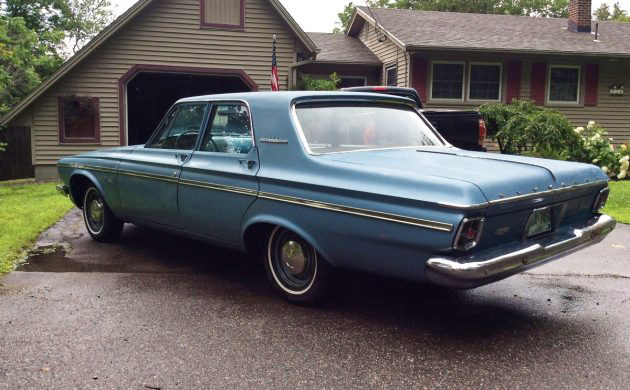 If you want a big comfortable cruiser, this is a great option! The body styling is fantastic, the push-button transmission is slick, and you have plenty of room to bring the whole family or your friends. It needs some detailing and some cosmetic work, but you can hop in, turn the key, and go.
Location: Gilford, New Hampshire
Mileage: 54,800
Title: Clean