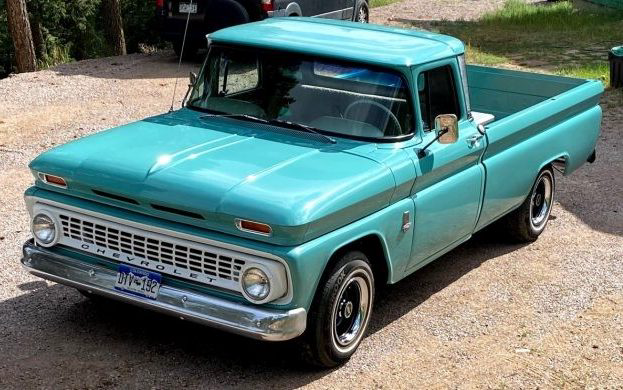 We have all seen how the value of older Chevrolet, GMC and Ford pickup trucks have soared over the last ten years or so. The '67 to '72 Chevrolet and GMC variants, in particular, have been ascendant. But they're not the only ones on the move as early '50s Fords and early '60s Chevrolets are up, up and away too. And speaking of the latter here's one of the finest examples on the planet, a 1963 Chevrolet long bed C10. It is located in Livermore, Colorado, and is available here on Barn Finds Classifieds for $12,500.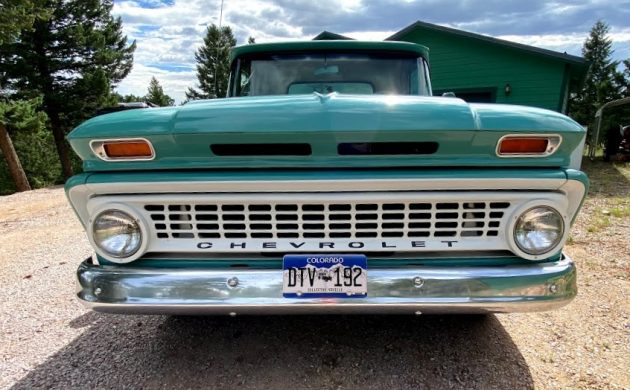 So what's been done to this beauty? It would be easier to explain what hasn't. The seller tells us that this is not a 99 point show truck as it has a few small paint chips; they have to be very minor as this C10 presents so well. The deep aqua finish was applied in 1989 and still looks spectacular 31 years later. Forget about rust or corrosion, there isn't any. The cargo bed is believed to have been replaced when the truck was repainted and it shows as unused, there are no visible scratches or gouges – very sharp woodwork. To add to the effect, late model rally-style truck wheels have been added which work perfectly with the white stripe tires.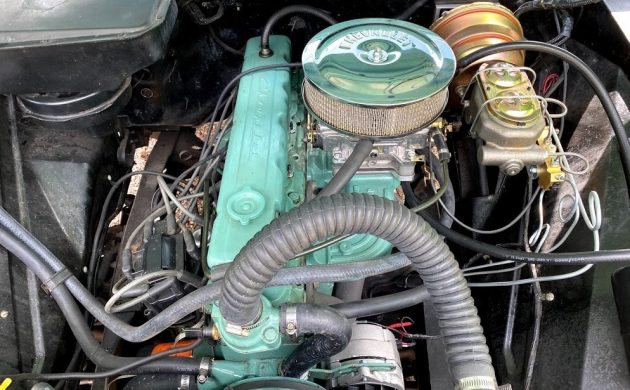 The original 230 CI, in-line six-cylinder engine is long gone having been replaced with a 292 CI, in-line six. The list of modifications is a mile long but as a highlight, the engine has been bored .060″ over, has a considerably more aggressive camshaft, a 500 CFM Holley carburetor, an aluminum radiator, split exhaust manifolds and a dual exhaust system and much more. The electronics have been upgraded (alternator, regulator, and distributor) and there is now a dual circuit brake master cylinder in place with front disc brakes.  A three-speed manual transmission is still in place.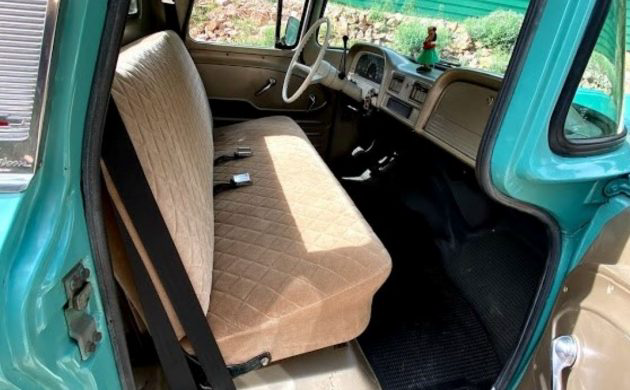 The interior in this C10 is spotless. It is finished off in the original fawn shade with a recovered seat in an attractive, patterned, camel cloth material. The instrument panel appears to be of the original design and it is radio-less. It's good to see that shoulder belts have been installed, another nod to safety along with the front disc brakes.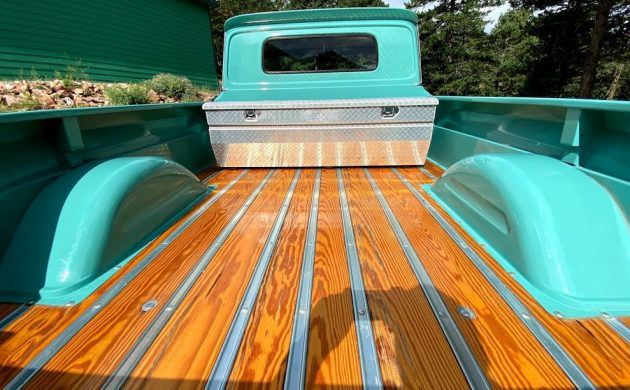 An early '60s Chevrolet truck doesn't get much better than this and this C10 needs nothing. Kudos to the seller for staying with a six-cylinder engine as opposed to going the small-block V8 route. That move helps to maintain the original feel of '63 without being locked into the shortcomings of the original powertrain. If you are in the market for a cool cruising truck, this one should be on your shortlist for consideration don't you think?