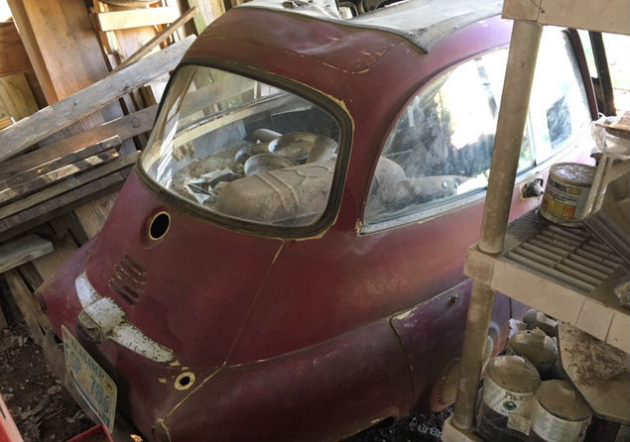 This weekend, the annual "Vintage" festival commenced in Asheville, North Carolina. It's a celebrated pilgrimage of BMW owners, mostly those models made in the 1960s, 70s and 80s (don't bother coming if you've got anything made after 1991). The throngs that drive huge distances in a vintage BMW without air conditioning is impressive, and this shed-find 1959 BMW Isetta in North Carolina would be exactly up their alley. It's our latest Barn Finds Exclusive, provided to us by reader Jeanne Simmons.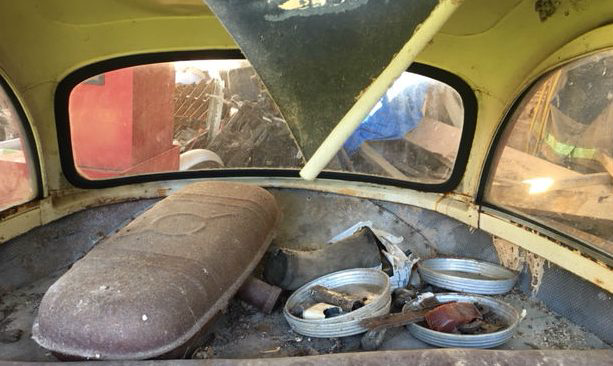 The Isetta bears a familiar and sad tale of how ownership changes from one to another; it belonged to a soldier from Alabama who passed away. The current owner purchased it and brought it back to North Carolina, where it has been stored ever since. Notes Jeanne: This Isetta 300 was purchased in the 1980s in Alabama from a man who's soldier son had passed away and the car had belonged to him. It was hauled to NC when the owner relocated, stored in a shed, and never driven.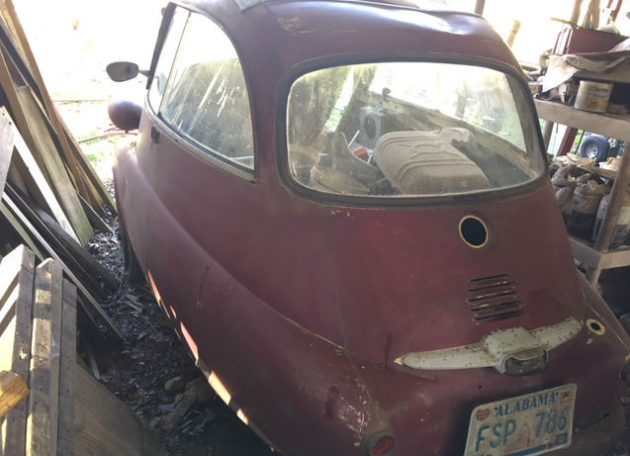 Isettas are absolutely on the upswing value-wise as it pertains to solid, rust-free examples. The restored variety are commanding fair prices, too, and for good reason: these are cleverly packaged microcars that deliver respectable levels of driving enjoyment. Jeanne notes this example could be a good foundation for the next owner: It is in original condition including motor, etc. It appears to have been repainted red over the original yellow. There are miscellaneous parts for it in the shed as well.
Another reason for the increased market appreciation for an oddball like the Isetta is that this marked the era when BMW was building some truly impressive machinery. The entire neue klasse line of vehicles, made between 1962 and 1977, included many of today's most cherished vintage models. In fact, those cars are the ones that fanatics like myself flock to see at events like The Vintage Festival, and hopefully, we'll see this Isetta on the show lawn in the not-too-distant future.
Location: North Carolina
Asking Price: $10,000 OBO
Mileage: 11,165
Title Status: Clear
If you have a classic that needs a new home and would like to sell it here on Barn Finds, you can read more about getting it listed here!