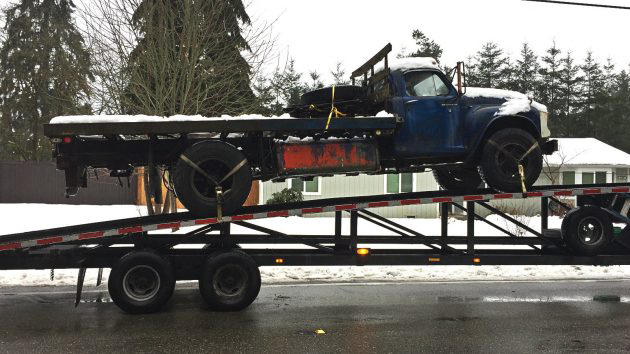 Back in December, we featured reader Dan M's sweet Studebaker Transtar as a BF Exclusive. Shortly after we featured it, he had a buyer lined up. A few days after that, the deal was done, but it took the shipper a while to get there to pick this truck up. Well, we just heard from Dan and here is what he had to say – The truck has now officially been picked up and delivered to its new owner in California. Thanks again to Barn Finds for helping me find it a new owner that will be able to get it back to its former glory.
We are glad we were able to help find a good home for this Studebaker and we want to thank Dan for giving us the chance to do so!
Have something to sell? List it here on Barn Finds!